Ever wondered how it feels like to be a Governor's daughter?
Being a politician's child does not just earn you a political status but it can equally count as a direct pass for being a celebrity. In as much as we might not all be interested in politics, there is a high chance that you would not mind being a politician's child just for the benefits.
Who would not enjoy VIP treatment and of course having it all on your table? The privileges of being a politician's son or daughter can manifest either in achievements or simple aspects like fashion and the party lifestyle.
In the shoes of Lupita Nyongo- the daughter of Kisumu Governor Anyang Nyongo her title and fame definitely affected her in many aspects.
In one of the past interviews, her father revealed that one of the things that had to change was her visits home. According to the county boss, Lupita has never been able to move around with ease because journalists are always on her case.
Although it might equally come with challenges, it appears to many that the power, money, and attention serve as a good neutralizer.
Here are some of the gorgeous daughters of Kenyan Governors
Lupita Nyongo
She is not just a politician's daughter! Lupita Nyongo has over the years earned recognition across the globe for her exceptional acting skills. Through acting, Lupita has managed to be nominated and in fact, won several awards including an Oscars.
Beyond her beauty and being an African sensation, Lupita is known for playing key roles in films like 12 years a slave, US, Little monsters, Black Panther and Queen of Katwe.
Saumu Mbuvi
Mtoto wa mdosi! She is the firstborn daughter of Nairobi Governor Mike Sonko. Apart from being outspoken and her flamboyant lifestyle, Saumu Mbuvi has been caught up in several dramatic instances.
Saumu once ran away from the country when she realized she was pregnant. According to her, she was not sure how her father-Sonko would react because at that time, she was supposed to go for her masters.
Far from the relationship drama, Saumu is also known for having been a student leader at Jomo Kenyatta University of Agriculture and Technology during her campus days.
Mukami Wambora
Mukami is the daughter of Embu Governor Martin Wambora. She is among the celebrated media personalities in Kenya. Mukami is a sports journalist at Citizen Tv and has always been passionate about football.
She studied for her Law degree at the University of Liverpool before returning to Kenya to work at the legal department of a local bank. She decided to join the media industry full time after her part-time job at Capital Fm as a sports presenter.
Governor Joho's Daughter
Mombasa governor Hassan Joho once shared a gorgeous photo of a young girl believed to be his daughter. In his post, Joho described the girl as his princess. Some Kenyan men did not shy off from asking to pay for her dowry as they wait for her to grow up.
Njeri Waititu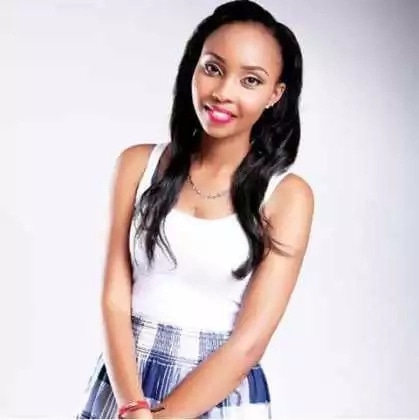 Njeri is a daughter of Kiambu Governor Ferdinand Waititu. She is a graduate of Medicine and Surgery from the University of Nairobi and currently a senior doctor.
For her,  being a politician's daughter came with both blessings and a curse. She was recently hit hard after she was linked to her father's corruption scandal.