Going commando never goes out of fashion and some people do not see any shame in admitting that they prefer not to wear the inner garment.
Apart from admitting to it, some female celebrities have even been spotted without panties in concerts and events.
Anyone can get used to this if they picked it up as a routine but some find it pretty much uncomfortable. To those who have embraced it, nothing is shocking about this particular trend.
Far from it being a choice, some ladies are forced to go pantyless probably to avoid showing panty lines while rocking skin-hugging outfits especially if they do not have seamless panties. Apart from the fact that not wearing underwear is freeing, some simply do it for the health benefits linked to it.
Here are some Kenyan celebrities who have publicly admitted to ditching their panties.
Maina Kageni
If you thought that only women go commando, you are wrong! Veteran media personality Maina Kageni once admitted that he does not wear underwear.
The radio presenter revealed this during an interview with Pulse magazine years ago. It is unclear whether he is still a die-hard of going commando or not.
Amani
Although the gospel singer did not admit to it, fans were convinced that she does not cover her privates after a wardrobe malfunction.
Mishi Dora
Speaking during an interview with Edaily, former Nairobi Diaries actress said that she does not wear panties at all.
Mishi had been asked to give her preference on the type of panties she wears and she made it clear that she prefers G strings to mothers union underwear.
"I don't do mothers union as for G strings, I just do G strings when I am wearing lingerie like when I just want to feel sexy and all that" she stated
Vera Sidika
Bootylicious socialite Vera Sidika has shared photos of herself in the nude. Vera has also shared several twerking videos which clearly showed that she was not wearing any innerwear.
Risper Faith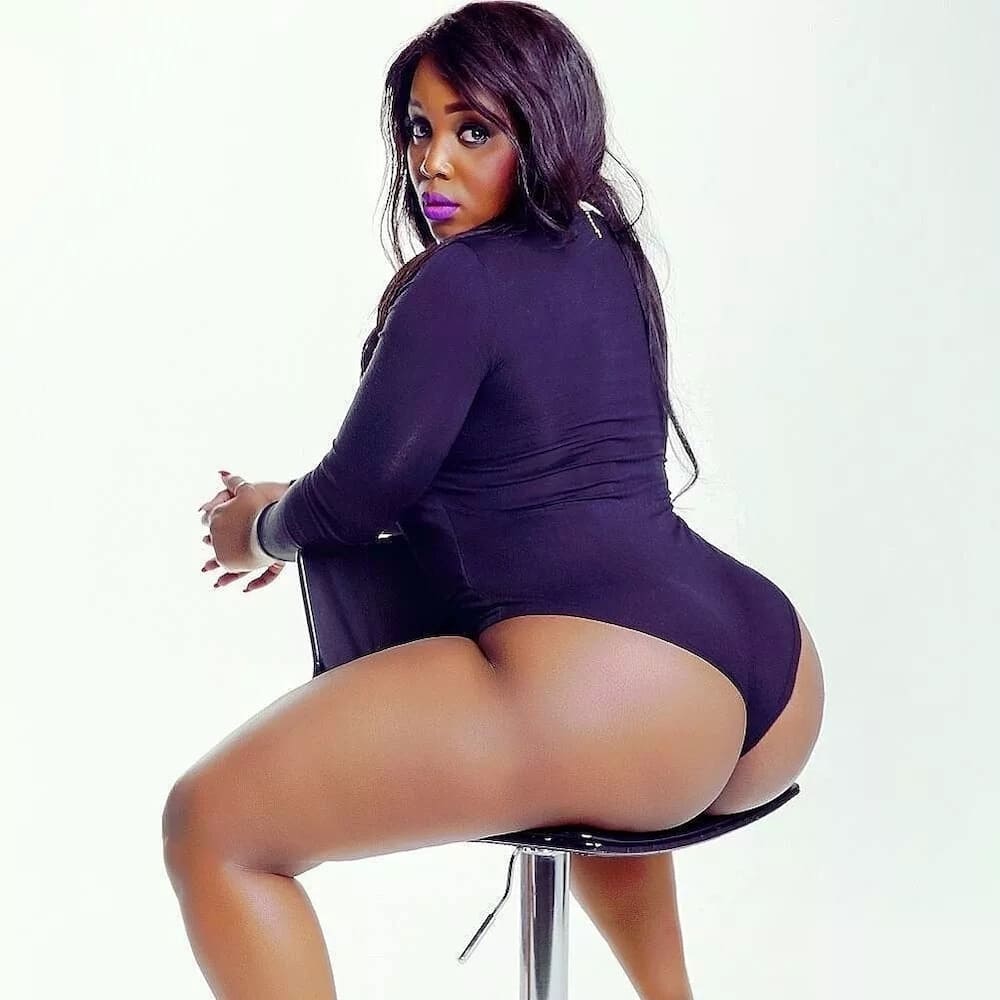 Curvaceous Kenyan socialite Risper once convinced fans that she is a commando lover after she shared a post giving other women reasons to ditch their panties.
"No Panties, No Problems: 11 Reasons Why Women Should Go Commando" reads the post