Kenya Film Classification Board CEO Ezekiel Mutua has jumped to the defense of NTV's journalist Ken Mijungu after Kenyans trolled him over an interview with Ruto.
Taking to his social media page, Mutua congratulated Mijungu affirming that his interview was brilliant and equally praised Ruto for manifesting mature politics.
This move by Mutua was prompted by negative reactions from Kenyans who believe that the interview was a flop and even stated that former Citizen Tv anchor Hussein Mohammed would have done better.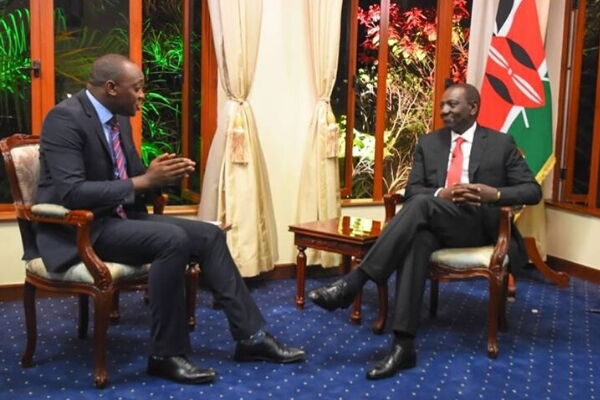 According to the KFCB boss, Mohammed would not have done any better than Mijungu and was in fact impressed that the Deputy president got to answer all the questions that people expected him to ignore.
"Get this from a communications expert: Ken Mijungu was brilliant. William Ruto answered all the questions that should have been answered.
"Any intelligent viewer would appreciate that given the political astuteness, depth and the intelligence of the DP, not even Hussein Mohammed would have done better than Ken Mijungu." He stated
Mutua is convinced that the reason why the interview caught the nation's attention is that people expected fireworks which was not the case.
Considering that the political scene is heated up amid the fall out between the President and DP, Mutua says that he was inspired by how Ruto displayed loyalty to the president.
"…the DP displayed loyalty and respect to his boss. Not once did he utter a word that showed disrespect to the President, his party or the top officials. This is commendable. Many a politician would have been tempted to play to the gallery to score cheap political points." He noted
To conclude his remarks, Mutua emphasized that both the interviewer and interviewee did an incredible job.