Wasafi Artist Mbosso has been thrown to mourning after the death of his Mombasa die-hard fan; Mzee Jamal Ismail.
The singer broke the news on his Instagram page revealing that he was saddened by the report. Mbosso shared a video of the old man singing his song  'Nipepee' while hyping one of their Wasafi Festivals which was held in Mombasa.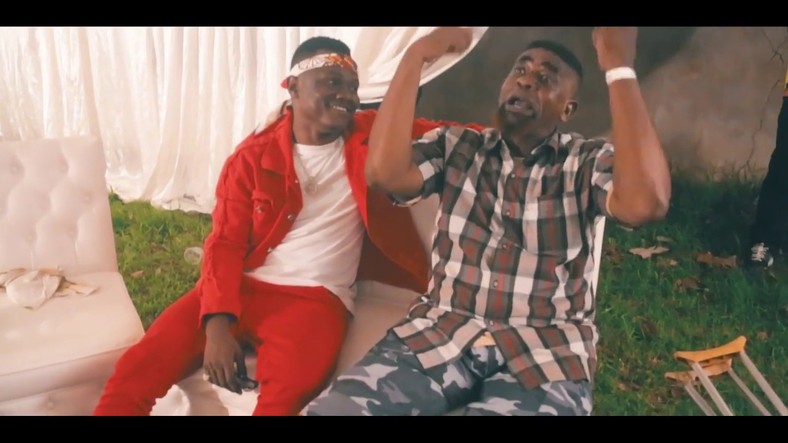 The 'Tamu' hitmaker also thanked the old man for making him gain popularity in Mombasa by supporting his music. According to him, Mzee Jamal is the reason why elderly people became fans of his music.
".. kupitia wewe Mzee Jamal uliifanya sehemu kubwa ya Mombasa ipokee mziki wangu kwa Mapenzi ya juu sana, Kupitia wewe ulifanya watu wazima wote waanze kuwa Mashabiki zangu kila sehemu.., naumia mzee wangu." He wrote in his caption
In 2019, Mbosso helped Mzee Jamal clear his 2-month hospital bill when he was admitted following health complications that led to his only remaining leg amputated. Jamal was later discharged from coast General hospital after Mbosso's act of kindness.
Jamal had earlier revealed that his favorite song by Mbosso is 'Kipepeo' and explained that the lyrics touch his soul.
Despite the hardships and the unfortunate incident of losing his leg, Jamal expressed his excitement saying that meeting Mbosso gave him so much joy.
 "Even as at now, I have not eaten, but I am happy and after I saw you, my heart was in so much joy" said Jamal.
One of their memorable moment is when the old man called on stage during the artist's performance and got to entertain the audience.
Check out Mbosso's full post