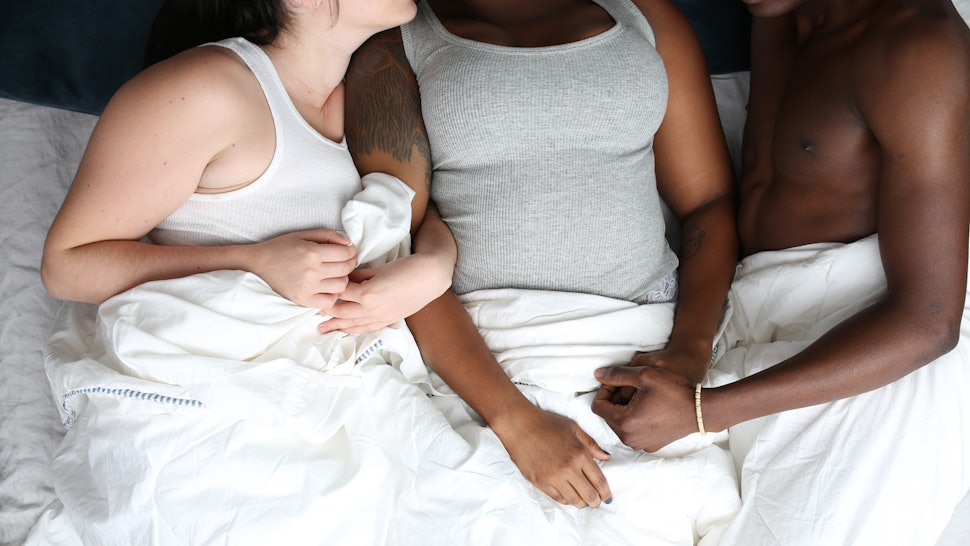 Although the idea of having a threesome might sound mind-blowing, it is not everyone's piece of cake.
A city man has narrated how he has been fantasizing of having a threesome with his wife and cousin although his wife is reluctant to indulge.
Check out the confession
I can't stop fantasizing about a threesome with my wife and her cousin. Both women are beautiful, hardworking moms with great personalities and sexy bodies.
My wife knows this is a fantasy but I don't think she knows how much I dwell on it and hope for it to one day happen. She has said she'll never engage in a threesome which only makes my desires worse!!
The thoughts of taking them out to a romantic dinner, treating them to some shopping or pampering then going back to a hotel for drinks and some weed and maybe a movie, only to see where things lead, have consumed my mind more so in the last couple days than ever.
I can't concentrate at work. I might try writing some erotica to see if that quenches these thoughts but I'm afraid someone will find it. Anyway, just wanted to get this off my chest. Thanks for listening.
What would you advise him to do?