DP William Ruto's daughter with Prisca Bett, Abby Ruto who scored an impressing 406 marks in the 2019 KCPE examinations and was among the students reporting to form one this week.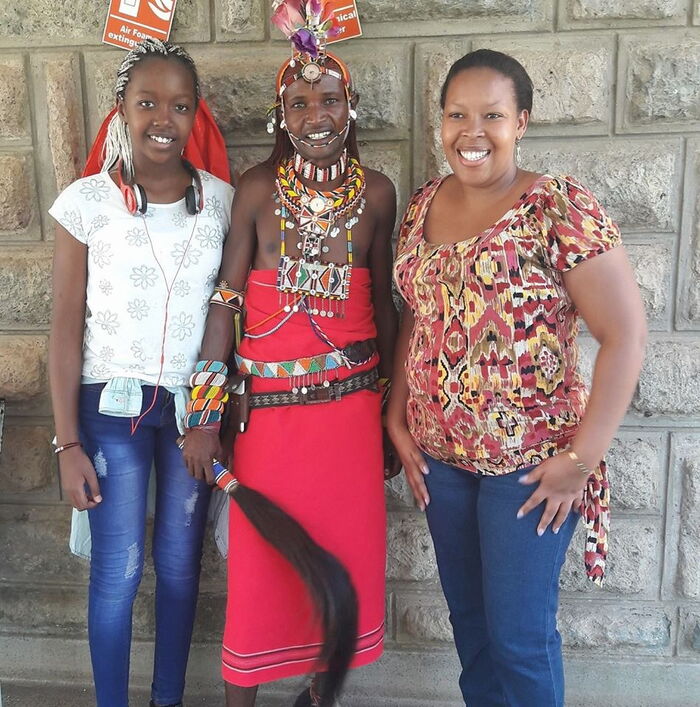 A picture of her and her family reporting to Alliance High School in Nairobi has made rounds on social media this morning. She reported with a suitcase and a bucket accompanied by her mother and other family members.
Her carrying a suitcase to school surprised most netizens.
Other Kenyan students reporting to form one have to carry around many more things. For most 'mono's' as they are popularly called, a suitcase is a farfetched dream and a scary one as well. Most students have to drag around a metallic box to store their things. A suitcase is a luxury, so are the schools that require it as it means there is little theft.
Watoto wà siku hizi. Suitcase 'haingesafaif' Enzi zetu…😁 Kama ya mabati ilikuwa inararuliwa kama karatasi na wasichana…

— Lydiah N. Kinyanjui 💎 (@LydiahKinyanju4) January 14, 2020
Another thing common with students on reporting day is a mattress and blankets.
Here are pictures of how other Kenyan students are reporting to form one in 2020.