Singer Akothee and her allies have come to the rescue of  KCPE top performer who penned down suicide note.
The 13-year-old girl from Nyalenda slums, who sat for her KCPE in 2019, managed to score 391 marks out of the possible 500 but her parents were unable to raise Ksh,50,000 for her secondary school fees.
Taking to her social media account, Akothee announced that the girl's school fee is fully paid and that she is fine will be joining Asumbi girls.
" She is fine now, our girl will join Asumbi for A girl tomorrow accompanied by her mother, her mother on phone, such a humble educated lady. The school fee for 1st year been covered by a Lawyer from Nairobi, and the fee for the second year been taken covered by A director of water from Kisumu, her utilities, school uniforms 3rd-year 4th year & the rest of her education covered by @akotheefoundationThe Mother says the girl is very happy to go to school and she will make us,
proud 💪💪," she wrote.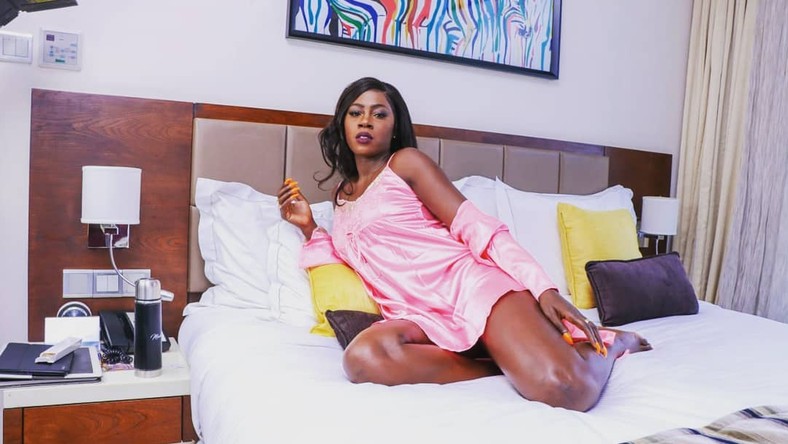 Akothee also revealed her intentions of reviving the girl's mother's restaurant so that she can afford to cater a few girly stuff for her daughter.
"Now I think we should get her mother's restaurant running so she can afford a few girly things for her daughter 💪💪💪🙏🏾🙏🏾🙏🏾🙏🏾🙏🏾🙏🏾this should be followed by motivational speakers visiting schools ❤🙏🏾🙏🏾."

Akothee's noble heart has not only rescued her but also secured the future of two needy boys from Turkana County by facilitating their education.
"I want to thank MR Abdi of Todonyang for assisting us to register our two kids in school! Our 2 adapted kids from my friend The single mother of 7 children who passed on In Turkana late last year, they were to join school today TURKANA BLOOMS ACADEMY , but the boy fell sick and is admitted in the hospital, may God grant him health and let the children achieve their dreams," she wrote.