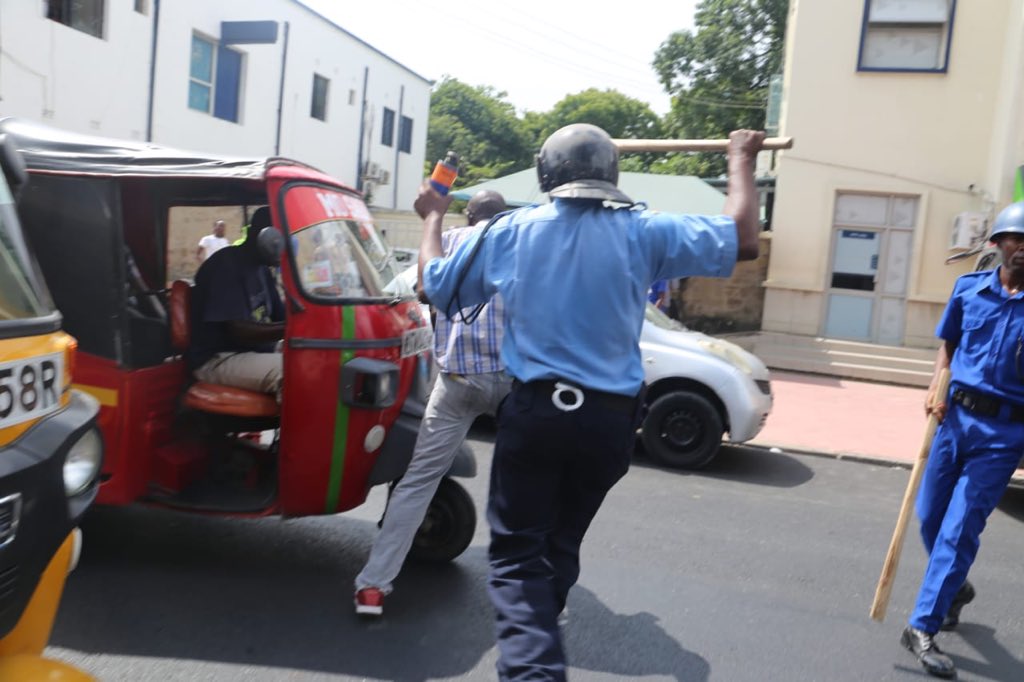 Police officers, on Monday January 13, were on the receiving end after images emerged of them beating up a journalist in Mombasa.
In the photos that have been shared widely on social media, the officers are seen mercilessly clobbering Daily Nation Photographer Laban Walloga during anti-SGR demonstrations in Mombasa.
Police officer beats @dailynation Photographer Laban Walloga during anti SGR demonstrations in Mombasa this Monday morning. Photo courtesy Chesoli Mapicha pic.twitter.com/7Xt62WZMA7

— Ali 'Mwamvita' Manzu (@Ali_Manzu) January 13, 2020
The security officers also arrested several demonstrators who were protesting against a government directive that all cargo from the port of Mombasa be transported through the SGR.
They were forced to lob teargas canisters to disperse the protesters under the First Action Movement group who had converged at Uhuru Gardens moving towards the Mombasa port.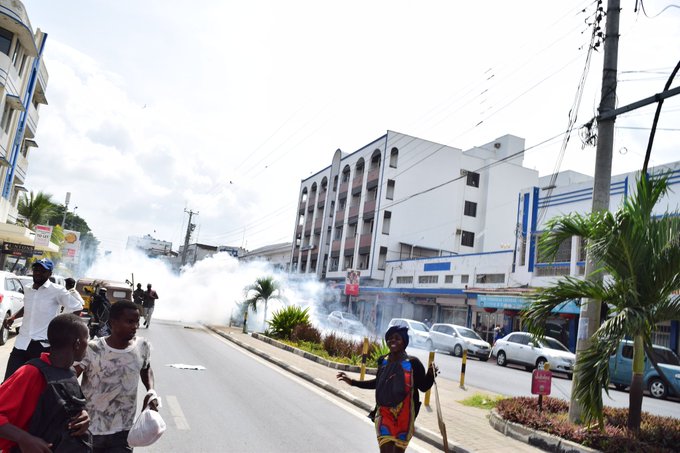 Civil society groups led by HAKI Africa and business operators including cargo handlers have been staging demos since the introduction of the directive in August last year.
"HAKI Africa today condemns police officers throwing teargas to dispatch the hundreds of crowds that were protesting against the unlawful SGR monopolisation and economic oppression," tweeted HAKI Africa.
Here are some of the photos from the Monday morning demonstrations.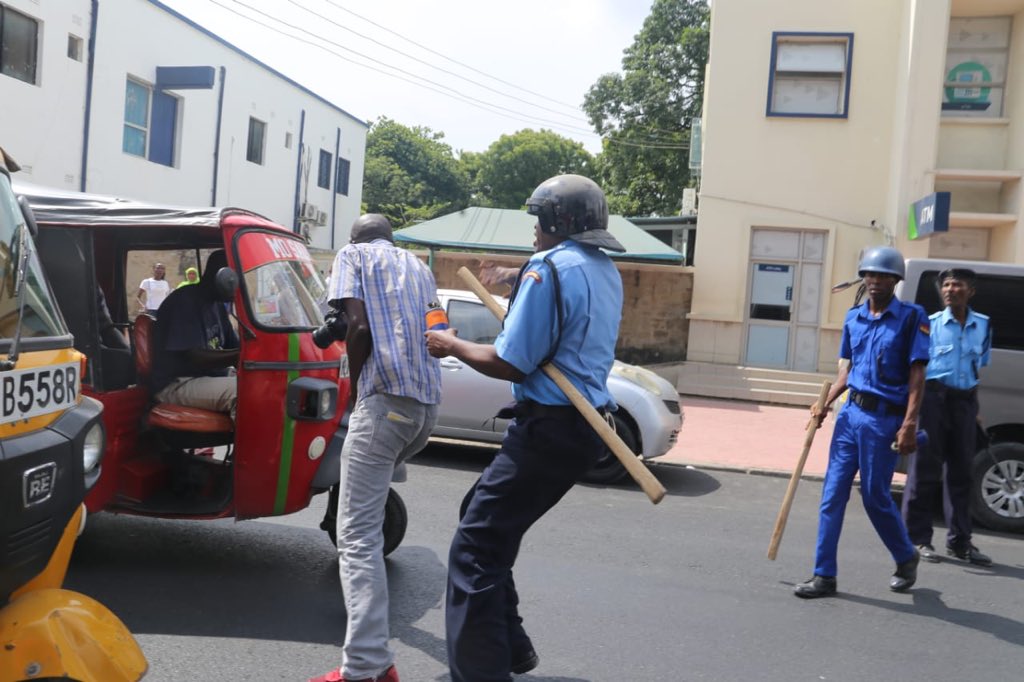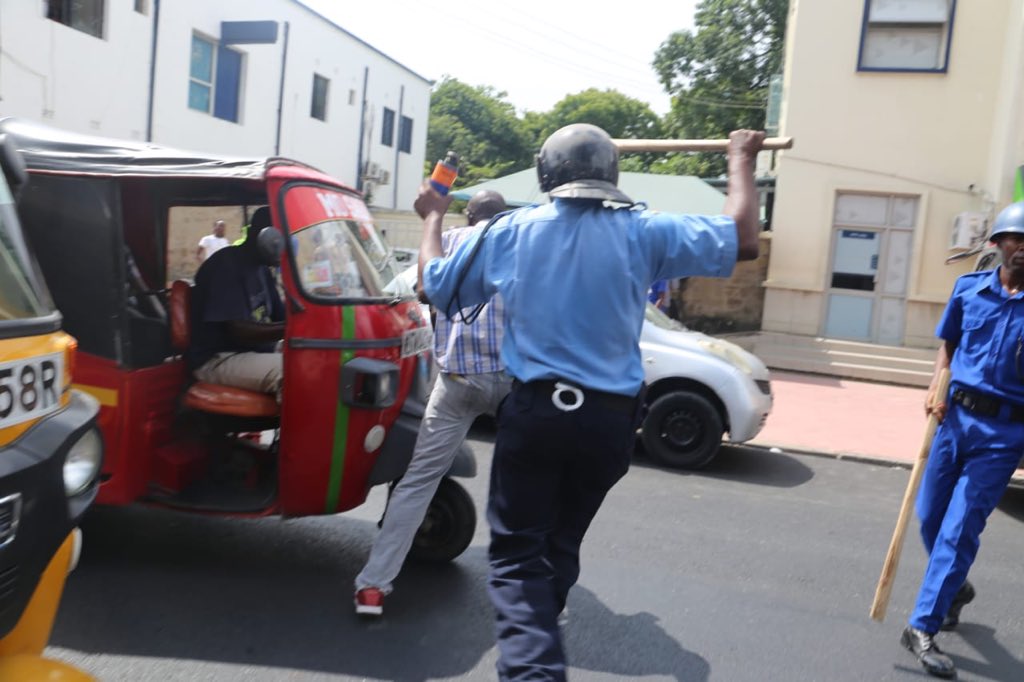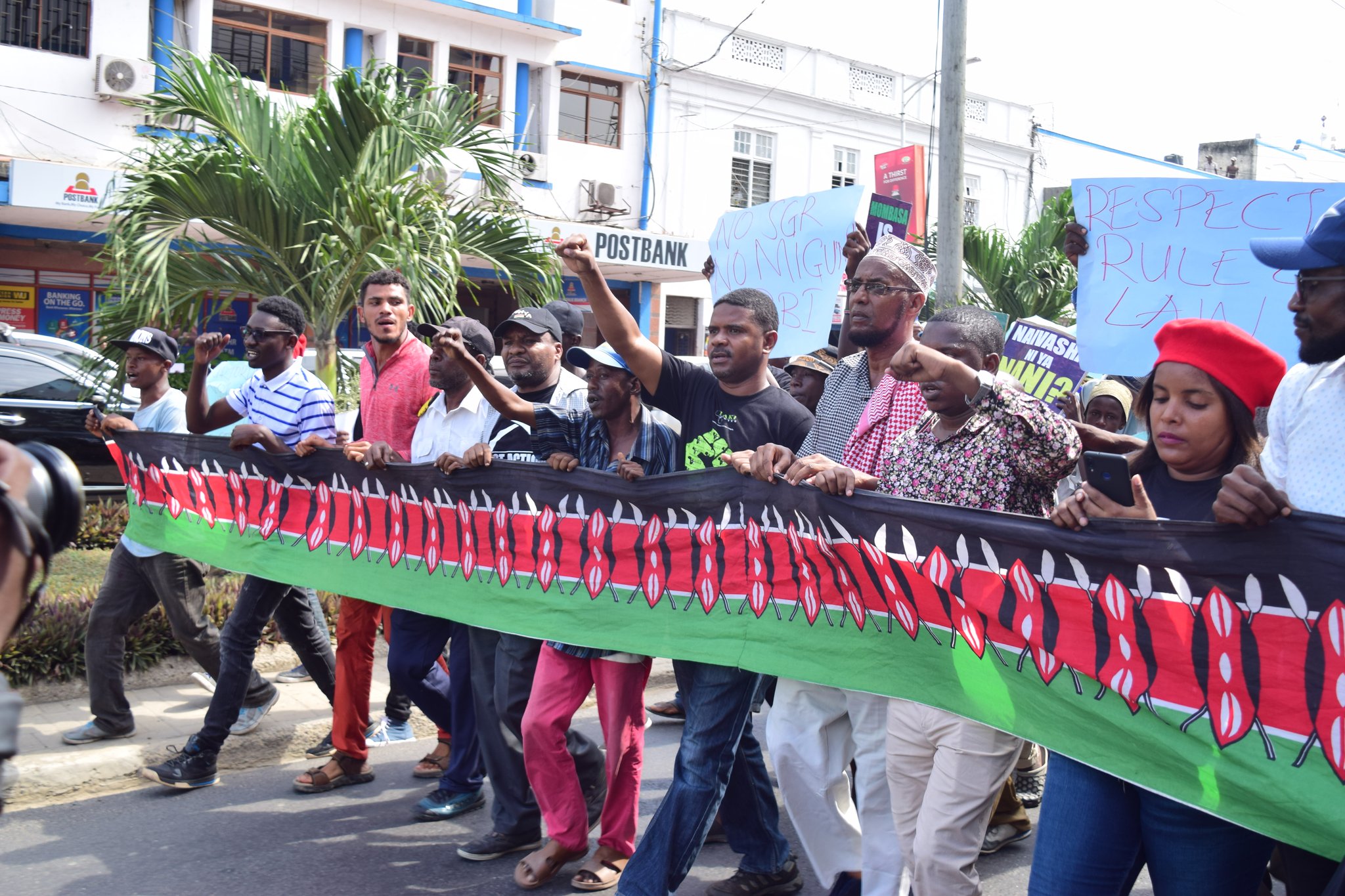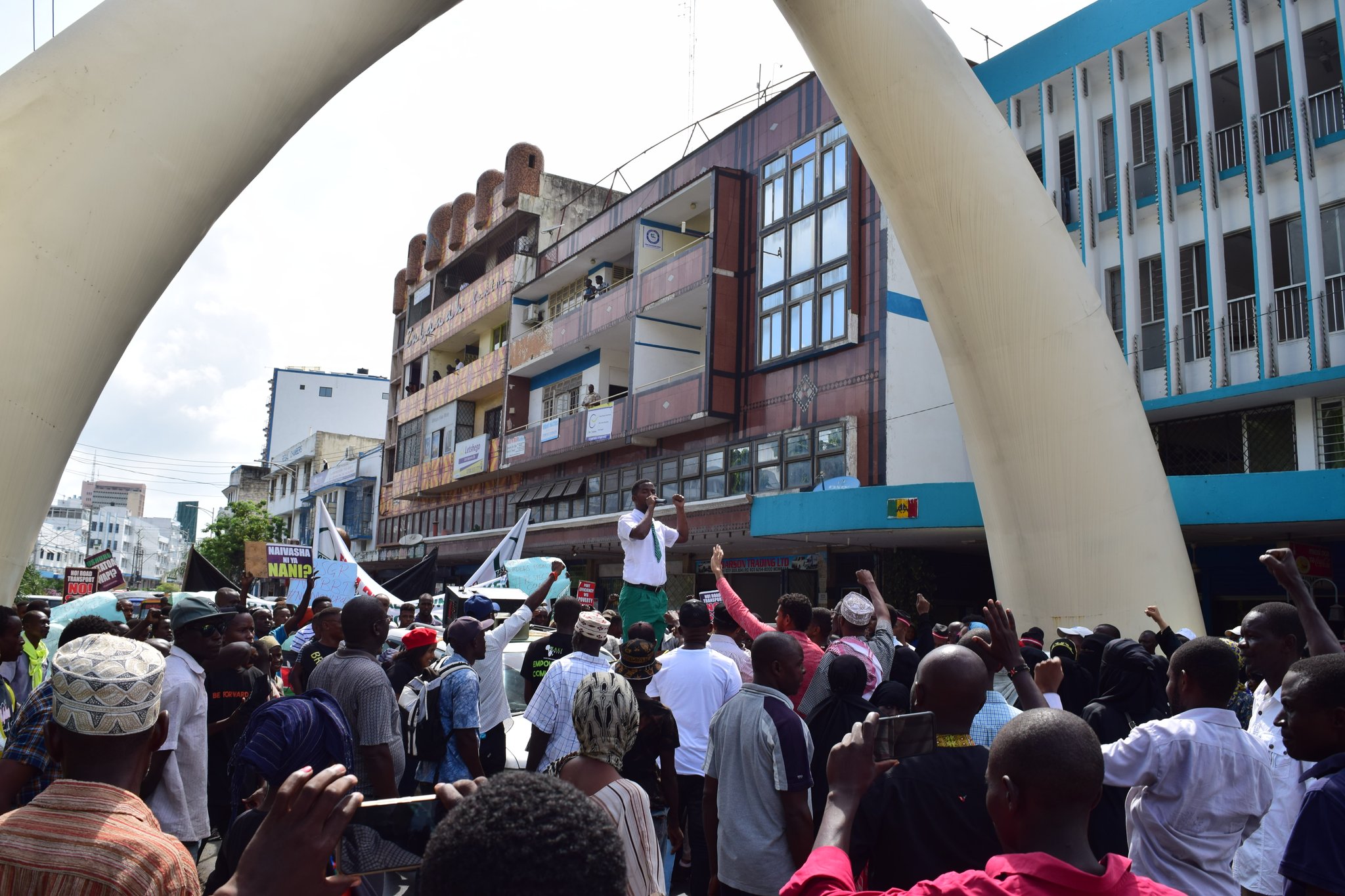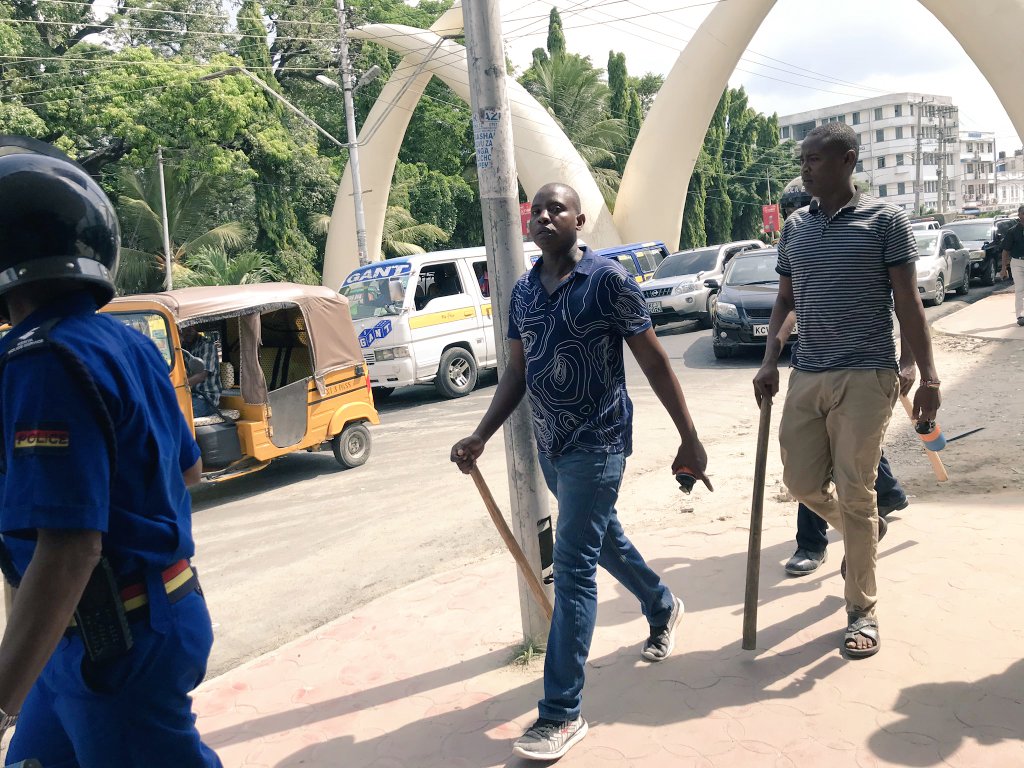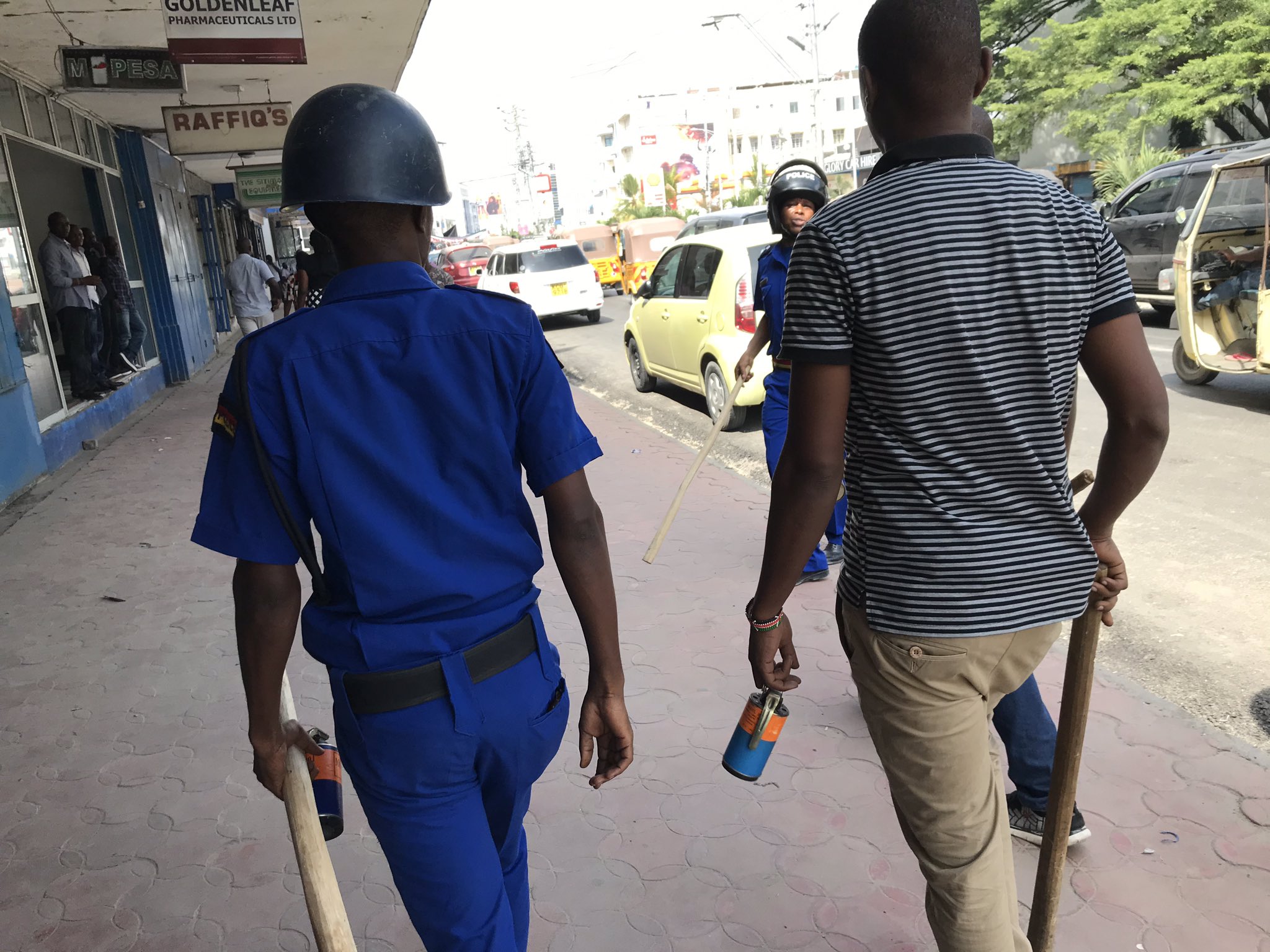 Many Kenyans have blasted the officers for using excessive force on unarmed citizens. Here are some of the reactions.
They "police" should go fight the #alShabab not journalists
Journalism is not a crime

— MarikoJabodiSemeKolunje. (@Jabodiseme) January 13, 2020
One day we Kenyans shall say enough is enough

— Kimaani@China86 (@KimaaniChina861) January 13, 2020
Beating harmless journalists while Al Shabaab are creating havoc. Apeleke ubabe Garissa.

— Mike Musa (@MuhangaMike) January 13, 2020
Chinese communist propaganda machinery at its best. I guess SGR is so good that we are having DEMONSTRATIONS EVERY WEEK as you try to COMPEL ppl to ferry imports via EXPENSIVE sgr. btw our understanding is China has taken over SGR due to non-payment of debt @BoycottHegemony pic.twitter.com/CMRubfXNPE

— #AintNobodyGotTime4ThisSh*t (@yourspenfully) January 13, 2020
When Mombasa and entire region is crying because of destruction of their economy brought about by SGR, JOHO is flying across the country to launch BBI. pic.twitter.com/N1m2oRnijf

— Thuo Kimani Githuku (@thuogithuku) January 13, 2020