The Teachers Service Commission has taken an emergency action following the rather shocking scenario that saw a teacher reportedly getting burned as a result of poor performance allegedly.
TSC has immediately withdrawn six of their teachers working at the school after the burning to death of Daisy Mbathe, Ndooni primary school teacher in Kitui.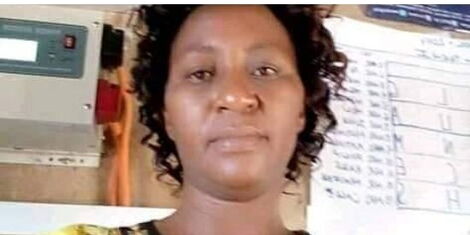 Furthermore the commission will not post any teacher to Ndooni Primary School until the security of teachers is assured.
They have condemned the unfortunate death of the teacher stating that there are better ways of resolving whatever issues which may have contributed to the killing of Madam Mbaluka.
STATEMENT ON THE DEATH OF TEACHER DAISY MBATHE MBALUKA @KICDKenya @ExamsCouncil @EduMinKenya @CemasteaKenya pic.twitter.com/MKSggiZbfS

— TSC (@TSC_KE) January 9, 2020
Reports from their field officers in Mutitu indicated that a group of parents stormed the school on Monday morning on the 6th of January 2020 and closed for undisclosed reasons, after which it was later reported that Madam Mbathe Mbaluka had been burnt to death.
Two have already been taken to court over the murder; Wambua Mwangangi and Chris Kyalo.
TWO IN court for burning to death Daisy Mbathe, a teacher at Ndooni Primary School in Kitui, over wanting performance by KCPE candidates last year. pic.twitter.com/rYSjKi59VO

— NationBreakingNews (@NationBreaking) January 9, 2020
Kitui Resident Magistrate Felistus Nekesa granted an application by Mutito criminal detectives to detain the suspects at Mutitu Police Station for 21 days pending conclusion of investigations into the murder.
Kitui KNUT Branch Executive Secretary Simon Nding'o condemned the incident which he termed as a serious threat to the entire Kitui teaching fraternity.
TSC has also vowed that it will not hesitate to take necessary measures such as petitioning for closure of institutions where the security of teachers is at risk.