Deputy President William Ruto Saturday spent part of his 53rd birthday in Uganda in the company of President Yoweri Museveni.
Ruto visited the country to lay the foundation stone of an institute of Makerere University, an institute which Uganda named after him.
The school of leadership studies in the prestigious varsity will be named the William Ruto Institute of African & Leadership Studies (WRLI).
According to Museveni, Ruto's WRLI will seek to "establish an environment for flourishing study & debate on African languages, arts, philosophies, social and political systems."
In a video of the DP in Uganda, the two leaders are seen chatting heartily as Ruto introduces his delegation, including Kikuyu MP Kimani Ichungwa, to Museveni.
Hosting Kenyan Deputy President @WilliamsRuto at State Lodge Mubende. Dr. Ruto is in the country to commission the William S. Ruto Institute of African Studies at Makerere University later today. pic.twitter.com/qxZN248Z4q

— Yoweri K Museveni (@KagutaMuseveni) December 21, 2019
On his part, Ruto noted that Africa is still in the process of writing its story, and that leaders should strive to steer the continent forward to its rightful place.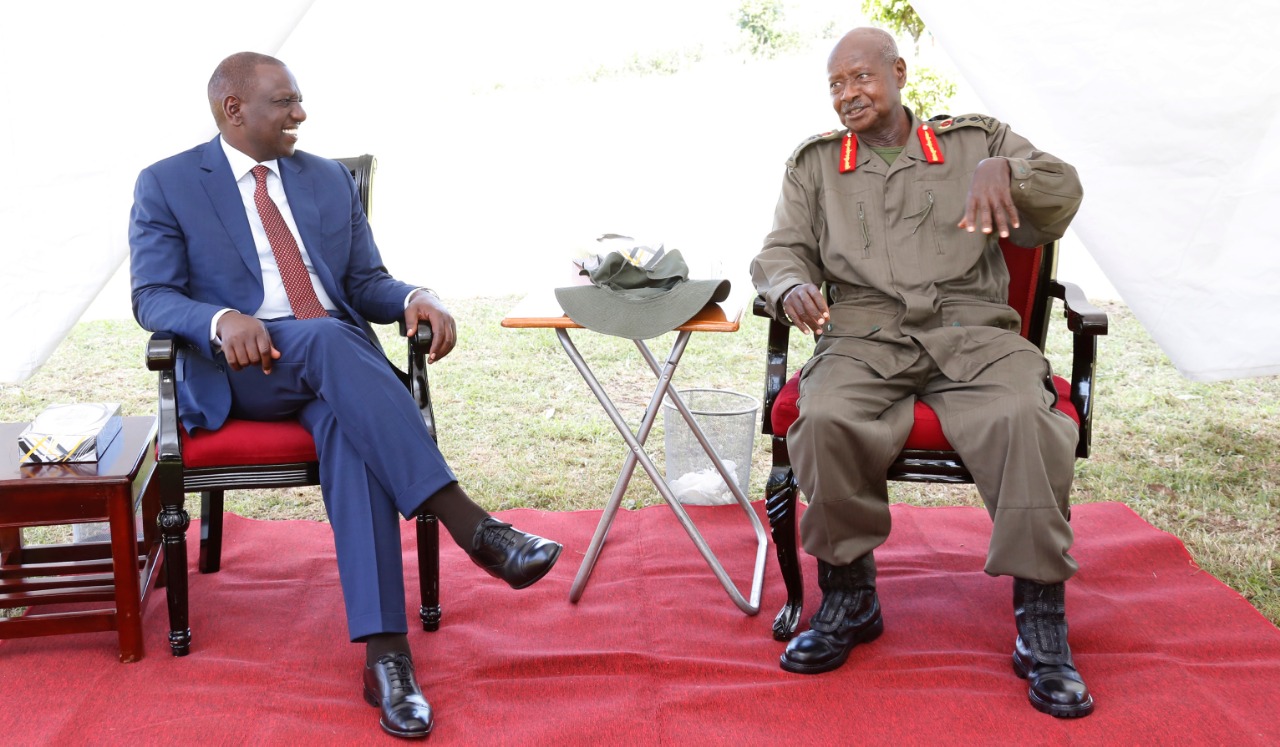 "Africa is not the finished article yet: not economically, not socially and not politically. The future of Africa will not be determined in our absence, let us engage and participate fully in the work of leading Africa to her rightful place of peace and prosperity," the deputy head of state wrote on Twitter.
"This will require pooling together of knowledge and ideas across borders, cultures and disciplines," he concluded.