When Cabinet secretary for Education Prof George Magoha was announcing the Kenya Certificate of Secondary Education (KCSE) results, he recognized the candidates with special needs who performed well.
Despite going through a myriad of challenges and not featuring in any of the recognized groups, Collins Mwangi Kiama is proud to have excelled despite suffering from lung cancer.
Collins, who sat his exams at Nanyuki High School stated that the journey to his success was full of challenges but his condition challenged him to give out his best.
"The situation forced me to become a day scholar in the school but walking every day to and from the school was so challenging but I would like to appreciate my fellow students who offered me with their full assistance," he narrates.
Collins recounted how he on many occasions had to miss several classes in order to keep up with his Doctor's appointments which he said did not deter him from achieving his goals.
Colling recognised the efforts of his teachers which he said despite his conditions, thy all worked round the clock to ensure that his stay at school was comfortable as far as his performance.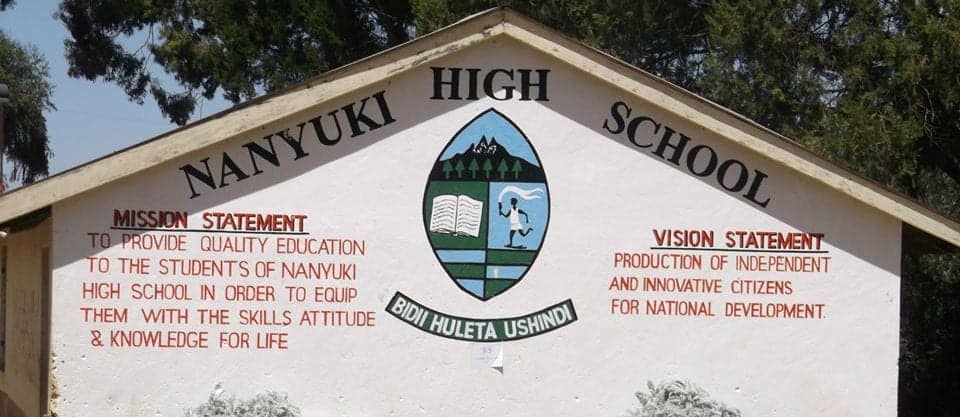 The champion is now hoping to get a chance to study medicine at the University of Nairobi and be a doctor to help students who are suffering from similar conditions as his.
A total of 1,672 candidates with special needs sat the 2019 examination compared to 1,499 candidates with special needs who sat the 2018 KCSE exam.
Some of the students who were recognised by the CS for exemplary performance despite their conditions included: Shamalla M. Colins — Aquinas High (A-)
Harsh Bharatsinh — Namajanja High (A-)
Kyosi M. Andrew — S.A. High Sch for the Blind (A-)
Roy Kiprotioch — Tengecha Boys High (B+)
Moraa E. James — Maryhill (B+)
Karisa Lukas Shauri — Kisii High (B+)