It is literally survival for the fittest in Kokuro, Turkana County where bullets and guns are sold in open market centres.
In a one-minute video shared by Daily Nation, young boys and men are seen brandishing their weapons of war, AK-47s, while chanting war songs.
According to the investigation by Nation, the weapons trade in the area is so common that the journalists were offered bullets just a few steps from a police station. In fact, in this area, bullets are sold together with groceries in shops and no one seems bothered about this criminal activity.
The locals decry how the government has ignored them, forcing almost every young man to carry a gun, just like a traditional totem, in an area that is characterised with numerous cattle rustling incidences.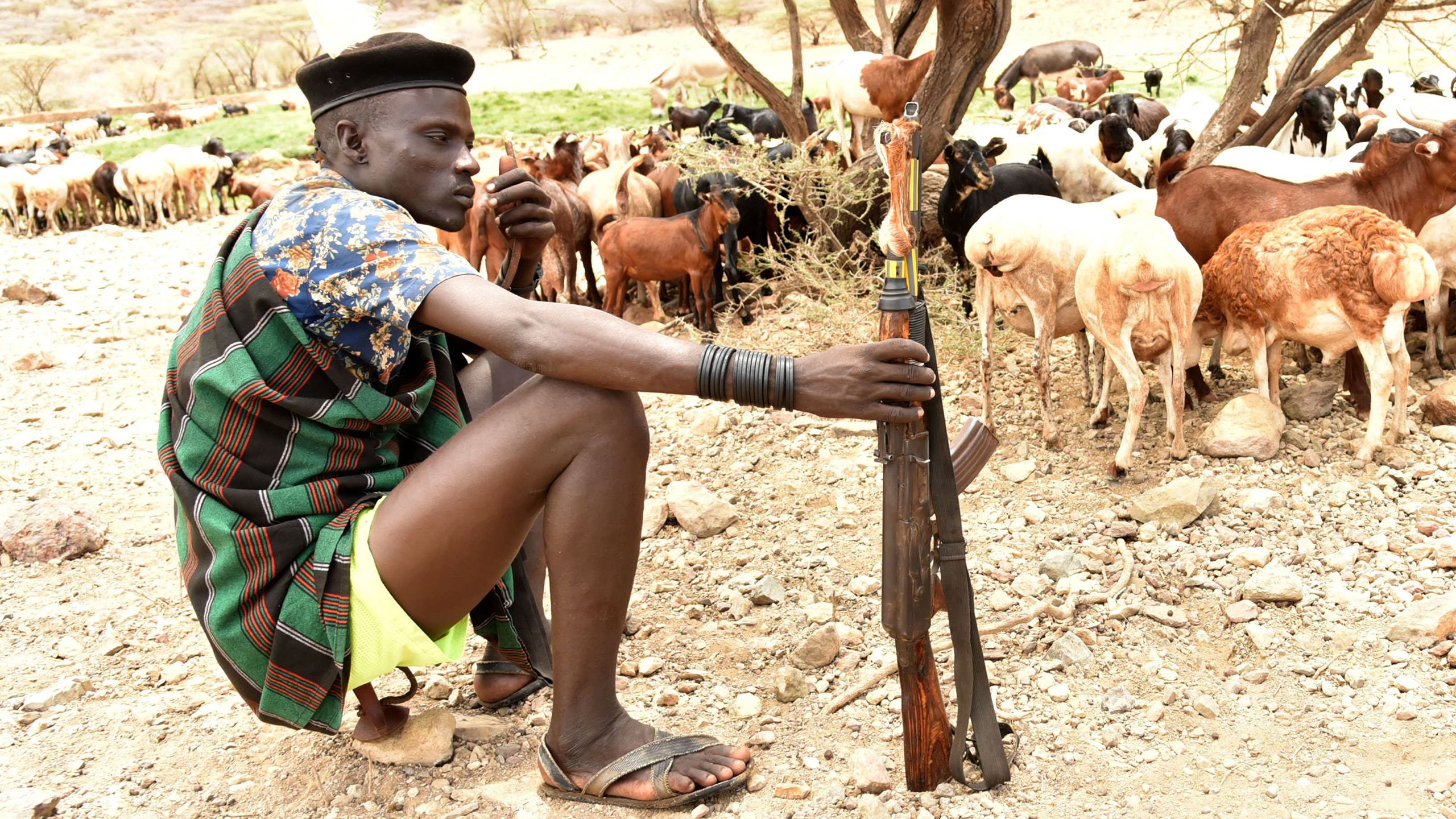 Death has been the order of the day in an adjacent town of Todonyang, which is located on the shores of Lake Turkana and near the border between Kenya and Ethiopia.
In May 2011, Merille rustlers raided the centre, killed at least 50 people and took away all the animals.
In July 2018, Merille raiders shot and killed Todonyang chief Ekal Lochamin. They also stole a number of cattle.
Without peace and security, Kokuro and Todonyang are on the growing list of towns, market centres and villages in pastoralist regions that have been left to rot following endless raids.
A number of the rustlers also come from the adjacent West Pokot county which has illiteracy at 67 per cent, hence placing a high premium on livestock and marriage. Apart from the acquisition of wealth, the rustling is also fueled by high bride prices, in a region where men are required to part with as many as 40 cows and 60 goats to get married.
The Pokot, Turkana, Tugen and Marakwet have raided each other for livestock for centuries, with East Pokot being something of a confluence for all these tribes.
Failure to find a permanent solution to a century-long arms race between communities in northern Kenya continues to leave a trail of blood and tears.