PSG defender, Thomas Meunier has apologized for injuring compatriot Eden Hazard during a UEFA Champions League clash between Real Madrid and PSG that was played on Tuesday night in Madrid.
The former Chelsea man went off injured in the 70th minute after accidentally colliding with his national teammate and is likely to miss the El Classico against Barcelona scheduled for December 18 as he is likely to be out of action until 2020.
Meunier has issued an apology for hurting his Belgium national teammate.  He has disclosed that he tried reaching out to the winger but hasn't been successful. We went to wish him well and remains hopeful that the injury is not as bad as first feared.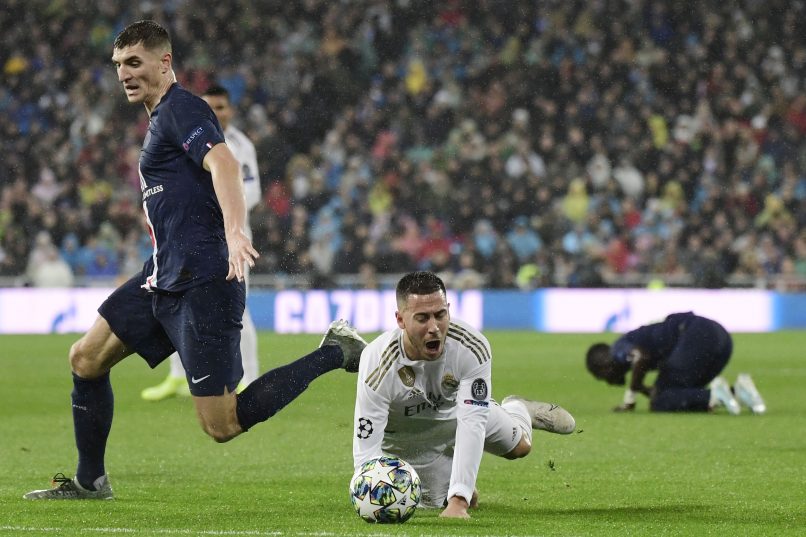 "I am honestly sad. I tried to contact him directly after the match, but I couldn't reach him.
"Aside from that, I saw two or three of his team-mates who said that he had taken quite a hit. I cross my fingers that it is not too bad. If there is one player who I really don't want to injure, it's Eden," he said.
Real Madrid threw away a two-goal lead in the clash to settle for a 2-2 draw and in the process lost a chance of topping the group.