Twitter has become a platform that unites Kenyans in the occurrence of any type of event. KOT stormed with a bang after one of the influencer's account was suspended.
Henry Paul famously known as Billy the Goat or Crazy Nairobian has been spicing up most people's lives with his funny and frequent tweets.
He is described as a stress reliever and a reason as to why many Kenyans joined twitter. His suspension was for a very petty reason.
A meme that has been going around on social media about a woman yelling to a cat was the cause of his suspension. It was said that he used the said images on his timeline without the permission of the actual owner.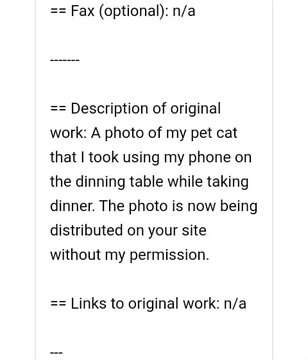 "A photo of my pet cat that I took using my phone on the dining table while taking dinner. The photo is now being distributed on your timeline without my description," the photo's owner said.
Check out the tweets below as Kenyans walked on Twitter streets calling for Billy to be released from the 'Twitter's prison'.
Reason for the suspension being copyright infringement🙄🙄..apparently ata si mkenya amemreport🤦‍♂️ #IStandWithCrazyNairobian #BringBackBilly pic.twitter.com/AZMyawqS0T

— 🍁RASTA MAN™🍁 (@ItsJeffreyJeff) November 28, 2019
They are jealous of him being a chokoraa Twitter and hitting 100K mark. bring back our general #BringBackBilly #IStandWithCrazyNairobian pic.twitter.com/hN8edrIdVU

— Kiramkeel 🐘🐘 (@ArapTilingi) November 28, 2019
It must be this 'big fish' fools Alai type who could have reported Billy, they can't imagine their # tag political agendas which are paid well won't trend instead rather a chokoraa #IStandWithCrazyNairobian ruling the streets whole day
#BringBackBilly

— Billy Is The GOAT (@ItsQyQy) November 28, 2019
I've never really seen Crazy Nairobian bullying anyone though. He's always gassing up them babes in a witty and sweet way. #IStandWithCrazyNairobian

— Nafula (@trizah_tee) November 28, 2019
Billy has been tweeting for us… Lets all tweet for him…. Its now he needs us… Show some love…#IStandWithCrazyNairobian#BringBackBilly we need our chokoraa back… He's ours…

— Tear Drop ❁ (@Its_Roddie) November 28, 2019
Y'all I feel like he has an overpowering personality. Like it or not these streets would be dull as hell without him. Like I said before looks are overrated. Humor over everything #IStandWithCrazyNairobian

— Swee_Ladiva (@J_Ladiva) November 28, 2019
Well this is the tweet.. #BringBackBilly #IStandWithCrazyNairobian https://t.co/WWcY1MEMxx pic.twitter.com/HbQCwQM5wW

— 🍁RASTA MAN™🍁 (@ItsJeffreyJeff) November 28, 2019
If people are hating on you it's often because they are threatened by you,feeling like you're above them so they put you down to feel better about themselves. The greatest people have haters for a reason, so take it as a compliment.💪 @Crazy_Nairobian#istandwithcrazynairobian pic.twitter.com/6HyRIKOdPA

— ᴋᴇɴɴᴇᴅʏ ᴍᴜsʏᴏᴋᴀ 🇰🇪 (@Musyoka__) November 28, 2019
However, as his fans called for justice on his behalf, haters were bust shaming him for his looks. Check out the nasty tweets below.
So billy is happy that people are telling him he looks like mzee ojwang aiii

😂😂😂😂 These streets🤣🤣🤣#IStandWithCrazyNairobian

— Kikuyu blogger (@itsmwangih) November 28, 2019
Mm adi nashangaa mnasema ugly wapi😂Seems you guys hamjai meet ugly ninjas..Billy ako fity majamaa😂#IStandWithCrazyNairobian

— SAMURAI! (@Samurai_Gitau) November 28, 2019
Sasa vile uliumbwa ukaumbika how much are you earning from it? Nkt 😧#IStandWithCrazyNairobian. https://t.co/ijkHdFqKPr

— NEGAGA 🇰 (@kevinFult) November 28, 2019
someone tell billy men dont care about looks

you look like mugambe and still fuck their girlfriends#IStandWithCrazyNairobian

— Kikuyu blogger (@itsmwangih) November 28, 2019
😂Why guys 😂 😭😭😭#IStandWithCrazyNairobian pic.twitter.com/C9DZipSpZV

— Bonnitta and 24 others🐐 (@bonnitta_ke) November 28, 2019
Atleast ni skinny nigga sura doesn't matter 😌#IStandWithCrazyNairobian

— Malkia Nyuki 🐝 (@Ms_Mageria) November 28, 2019
Lakini trolls ni wabaya😭mtu amesema Billy is fearfully made, i felt that shit 😢😂😂#IStandWithCrazyNairobian

— OMOLOS🇰🇪 (@IamGabrielOmolo) November 28, 2019
You Guys just called Billy Homo A'Billy's?
😢 😢 si Poa. We are all human. We all bleed Red. Anyway, Tukifika Mbinguni Tutapewa Mwili mpya. #IStandWithCrazyNairobian pic.twitter.com/eVof3li1rI

— Gerald Ngao 🇰🇪 (@geraldngaopk) November 28, 2019
Billy when Billy going
posting his through his
pics notifications pic.twitter.com/10LP0cyMJY

— it's Eddie (@2wiceWise) November 28, 2019
By the way @Crazy_Nairobian ukioga utafanana ZZero Sufuri 😂😂😂 He your bro or something?#IStandWithCrazyNairobian pic.twitter.com/cOOq9Dfcsi

— 🇰🇪Tired Kenyan🇰🇪 (@Im__Pachira) November 28, 2019