Anerlisa Muigai is back!
The Keroche heiress decided to make a huge comeback with a new photo that surprised many. She shared a photo of her in a green velvet dress that unveiled her cleavage, curvaceous body which revealed her weight gain. The Executive water CEO captioned,'Good Morning 🌞. Clearly my break got me gaining weight 🙈. How have you guys been?
The response from her followers could definitely tell they were waiting on her with so much zeal. They welcomed her back and the comments were positive.
therealbellejacques: Missed you
watsonmwangi:Stunning ❤️
abelitokandy: You were missed!
galwins:Is this what we call complete package galore🔥
namwebyasandra:Aaaaawwh 😍welkam back sis, missed u
dorywaty: Been good, and ur missed honey, n guess what, its okay to gain a few, as long as u know what u gotta do to come back on track,😘😘😘
Before this, Anerlisa had wowed netizens with her weight loss which made all ladies want to shed some. She had lost over 40 kilograms from 124 kilograms. The beer empress shed the kilograms in 4 months. Many ladies flocked the comment section to know what she did to shed the weight. She had revealed that it's about exercising, eating right, changing diet and mindset but some of the netizens did not believe it.
Rumours had it that she had performed a weight loss surgery which is called a gastric bypass(surgery that helps you lose weight by changing how your stomach and small intestine handle the food you eat. After the surgery, your stomach will be smaller. You will feel full with less food. The food you eat will no longer go into some parts of your stomach and small intestine that absorb food. though she denied it.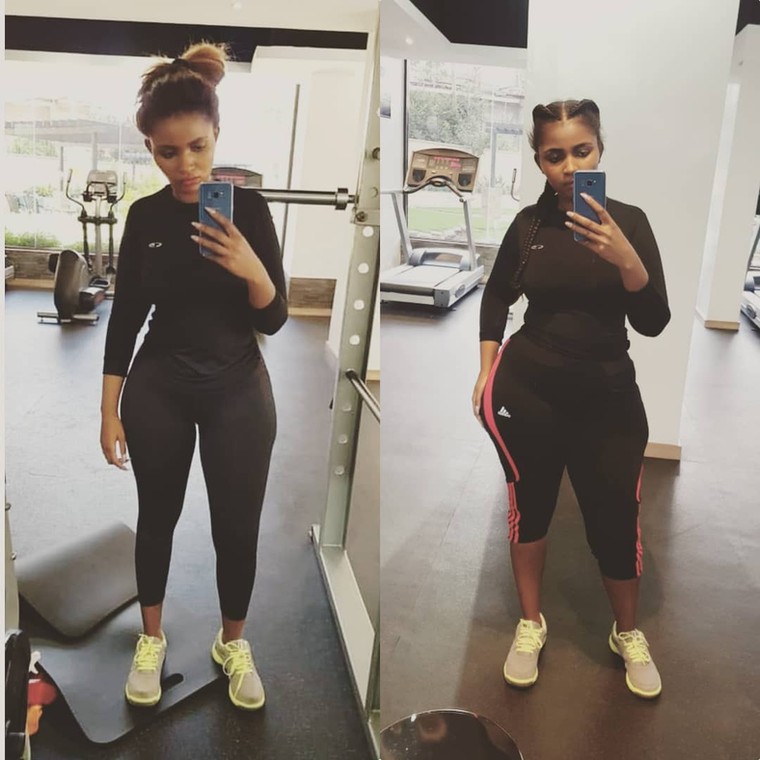 Early in March, Tabitha Karanja's daughter launched a weight loss app which was to guide her clients how they can shed weight like her.
"If losing weight was as easy as a,b,c,d everyone could do it and nobody would have an excuse about it. I am so excited that next week 15th March 2019. I will change some of your lives, I have created an App that will EASILY help you start living a healthy life, lose the excess weight but most importantly to get back your confidence," she stated.
Her app was going for Ksh.3,000 per year and featured different meal plans and workouts.
"My app will only go for $30 (kes 3000) PER YEAR. The App will include different meal plans, work out plans and if followed strictly one can lose from 10kgs to 40kgs in 6 months depending on your weight," Ben Pol's fiancee stated.