Real Madrid head coach Zinedine Zidane has heaped praise on Paris Saint Germain striker Kylian Mbappe. Zidane is a huge admirer of his fellow countryman and has never hidden the fact that he would like him to join him in the Spanish capital.
"You know that I've known him for a long time," Zidane told the press when asked about the forward.
"I'm already in love with him as a person first, because he came here a long time ago for a trial. He's the rival now, so I can't say any more."
Gareth Bale is still trying to win the Madrid fans over after his indiscretions over the international break and Zidaneknows the significance of his next performances.
"Tomorrow is an important game for everyone," Zidanestated, "and for him too.
"It's a great game, they're having a great season so the demand will be higher than in any game we've played, but we like that.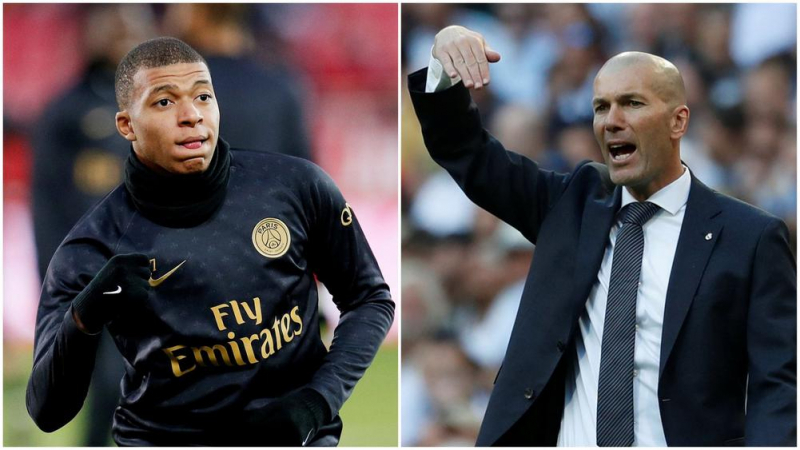 Meanwhile, PSG head coach Thomas Tuchel responded to the Zidane comments by insisting that Mbappe is a PSG player thar Real Madrid can not have.
"Sometimes it is like that. Sometimes you love players that you can't have. Unfortunately for Zidane, he is our player and I think he also has many players that he is in love with on his own team. At the moment he plays for Paris Saint-Germain, we'll see in the future if that changes. I know he always said his dream is to play for Real Madrid," said the Blancos boss.
The match kicks off at 11 PM.