President Uhuru Kenyatta on Friday announced that he is ready to receive the Building Bridges Initiative(BBI) report.
Speaking at Kibabii University during their graduation ceremony, the Head of State acknowledged that he had received a notification  indicating that the BBI report is ready.
Uhuru, however, said he had directed them to hand over to him on Tuesday.
Besides, the president took the opportunity to affirm his commitment to the initiative and reiterated his pledge on availing the document to every Kenyans.
"Only a fool will say that there are no issues in Kenya to be addressed. Kuna wale wanasema hawaitaki na hata hawajasoma kitu, jameni tunasomesha watu ndio wasome( there are some who are saying that they dont want the report and they haven't even read it. We are educating people so that they read)," said Uhuru.
President Uhuru told political leaders to be cautious when discussing the report saying the initiative's recommendations should not be used to divide Kenyans.
"My prayer to the political leaders, because I know Kenyans have no issues, please let us read the document. This is an opportunity to engage in meaningful and peaceful discourse. We dont the country to be divided," added the head os state.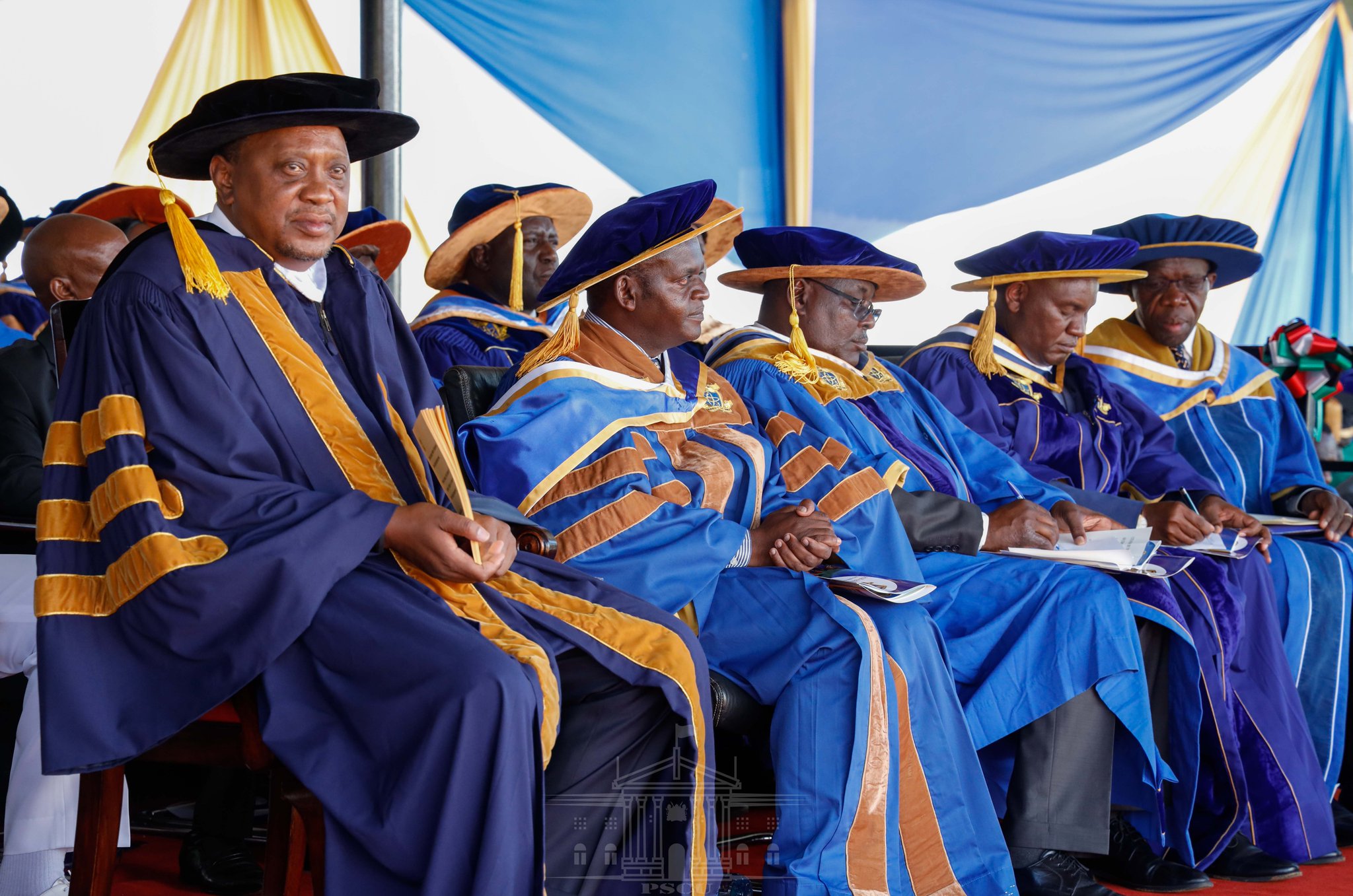 The Head of State urged Kenyans to carefully read the proposals in the document before deciding whether to back it or not.
The BBI team concluded its works on October 23rd.
The team is expected to give recommendations that will address pre and post-election challenges that have bedevilled the country during the General Elections.
The team was constituted after President Uhuru and ODM leader Raila Odinga reconciled after a controversial 2017 presidential election.