Every week, Opera News brings you the best sports video making rounds on social media. This week, the video also comes with a powerful message to humanity.
Racism has been a key issue in the world and it affects all walks of life. The vice is very common in football and this year alone, the football world has seen, black footballers such as Raheem Sterling, Pierre Aubameyang, Mario Balotelli and Marcus Rashford all subjected to racial abuse by fans.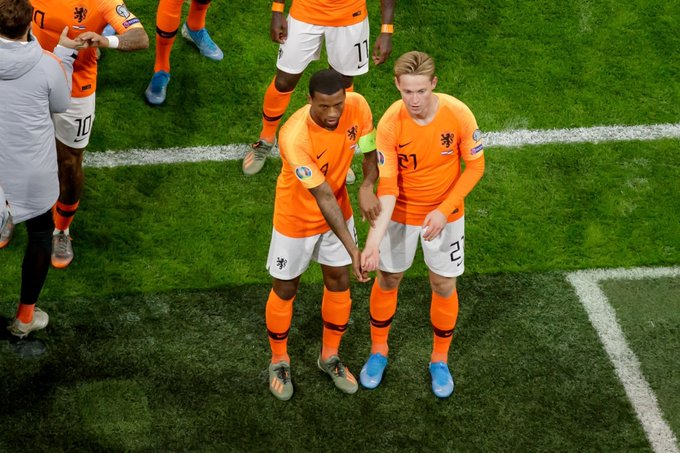 It really hurts them and some like Balotelli have been reduced to tears upon hearing the abuse.
Liverpool and Netherlands midfielder Georginio Wijnaldum sent a message shortly after opening the scoring for the Netherlands against Estonia on Tuesday. The midfielder celebrated by inviting his teammate Frenkie De Jong to show their different color skins, reminding people that they are all equal.
This celebration from Georginio Wijnaldum yesterday was a top notch as it aimed at anti-racism in football, @GWijnaldum 👏👏🤝❤️💯

but all focus is on Tottenham & Mourinho now😏🤦‍♂️ pic.twitter.com/HrsY3A6xaq

— Blue-Blue 👀 (@Whizzy_khiddy) November 20, 2019
Wijnaldum is a Champions League winner with Liverpool and in the match against Estonia, he scored a hattrick, becoming the first Dutch player to do so in over nine years.
He called on hard fines to any racist fan or organization.
"Hard fines are the best way to tackle this. I read somewhere that there should be cameras everywhere. The punishment must be so harsh that no one would do that," he angrily said.