Even as the 2022 succession politics hots up, fierce Ruto's critic in Mt. Kenya region who is also Nyeri town MP Ngunjiri Wambugu has weighed in on who between the deputy president and former prime minister Raila Odinga is likely to emerge victorious in 2022.
Speaking on Sunday night when he featured for K24 Tv's Punch Line show, Wambugu confessed that Ruto will beat Raila hands down if the two were to run without the influence of any other external force.
However, the vocal MP revealed that Raila was likely to win over Ruto only if the former premier gets President Uhuru Kenyatta's endorsement something he opined was likely to happen.
"If they are fighting just the two of them, Ruto would beat Raila hands down. But it is the side Uhuru Kenyatta chooses in 2022 that will win," stated Wambugu.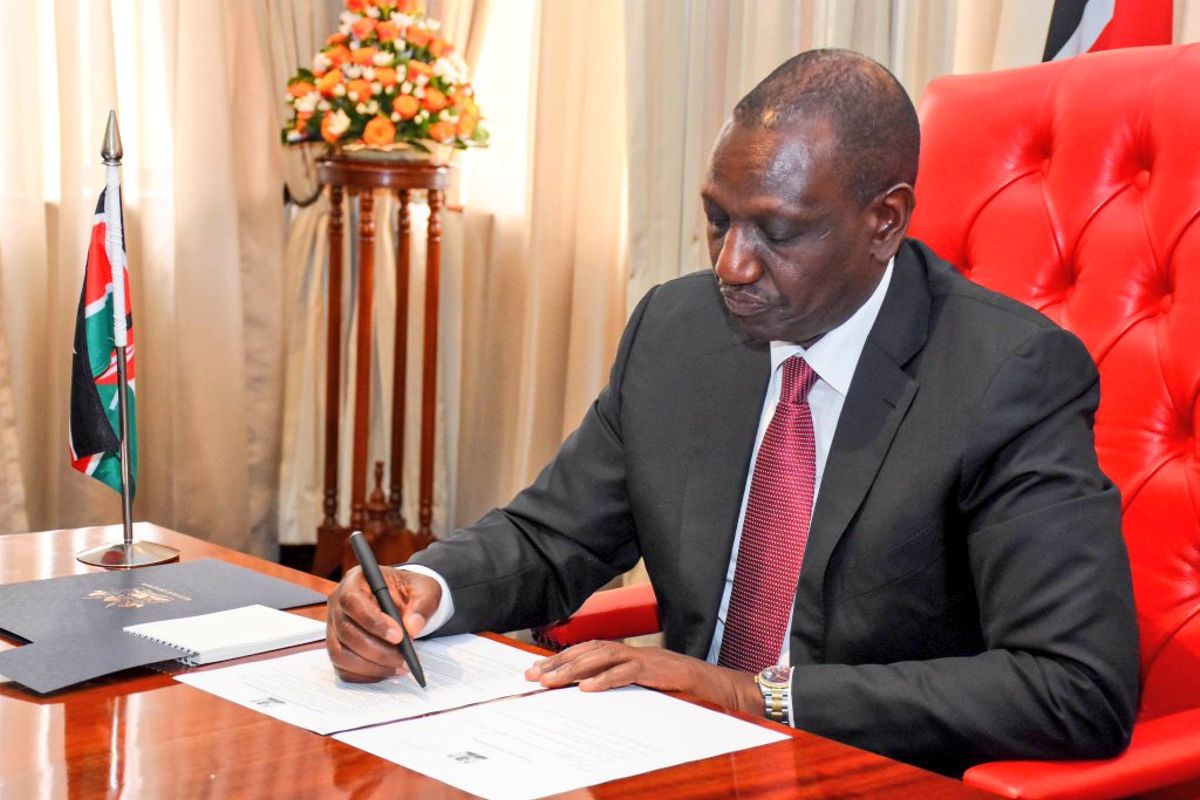 Despite this, the legislator, who has been so vocal against Ruto's presidency, claimed that William Ruto was popular in Mt Kenya because he is the Deputy President of Kenya and not because he is loved more than Uhuru.
Ngunjiri associated Ruto's popularity to President Uhuru Kenyatta, adding that any other candidate will sell in Mt. Kenya as long as he/she has the blessings of the president.
"William Ruto is popular in Mt. Kenya because he is the deputy president of Kenya. The person who sold Ruto to us was Uhuru Kenyatta. If Uhuru picks Kalonzo or Mutua, we will buy," communicated Ngunjiri.
Ngunjiri faulted Ruto over his rigid stand on the handshake between Uhuru and Raila Odinga. According to him, Ruto was busy fighting the union because he views it as an obstacle between him and his 2022 presidential ambitions.
"I think he will continue fighting the handshake because he believes that the handshake is what stands between him and his 2022 ambitions," stated NNgunjiri.
While blaming Ruto, Ngunjiri claimed that those people who continue to have a problem with the handshake were doing it for personal interests aimed at undermining what the President was doing.
His sentiments were however refuted by Mathira MP Rigathi Gachagua, who maintained that some leaders from the region led by Ngunjiri were just jealous of Ruto's growing popularity in the region.
Gachagua urged the region to remain focus under the president and his deputy saying the residents will be given the opportunity to choose their leaders when the time comes.
"Ruto continues to assist the President and the likes of Wambugu don't like him but when the time comes, we will make our decision. Now, we want people to come to us and talk about tea, coffee and milk," remarked Gachagua.
Gachagua maintained that it was hard for the ODM party leader Raila Odinga to sell in the region even after the handshake.
"I don't know which Central Kenya you're talking about now. Selling Raila in Mt Kenya is like selling a pig in a mosque," stated Gachagua while responding to Ngunjiri.
Ngunjiri, together with a section of leaders from the region, backed by former Starehe MP Maina Kamanda, have been throwing jabs at the DP together with his Tanga-tanga faction, saying the team was sabotaging President Uhuru's big four agenda through premature campaigns.