Men care about the size of their penis and it crushes their ego where their manhood is not appreciated.
In fact, there is a higher chance of a man having esteem issues if their manhood is not big enough. After all, most ladies love it big!
A number of celebrities and prominent people have faced public humiliation in cases their partners exposed them for not being well endowed.
In most cases, this has happened after a nasty break up and although they might be truth in it might have as well be out of malice.
Here are the celebrities who were publicly shamed for allegedly having a small manhood
Otile Brown
Singer Otile Brown was publicly shamed by ex-lover Vera Sidika after their nasty break up.
Vera claimed that Otile had a small dudu and could not satisfy her in bed. She also added how she was forced to masturbate because of Otile's poor bedroom skills.
Apart from Vera's confession, Kenyans claimed that Otile's manhood is small after he stepped out in tight swim shorts.
Eric Omondi
There is a myth that suggests; the bigger the balls, the smaller the penis. Eric Omondi got Kenyans speculating after he posted a photo that showed he has very large balls.
Kenyans laughed it off commenting that there is a big possibility he has a micropenis; based on the myth.
Some argued that it was a photoshopped photo aimed to promote his advert for bonfire adventures.
Larry Madowo
Even though media personality Larry Madowo has never stepped out in semi-nude photos, he was caught up in controversy after he shared a photo of penis enlargement cream on twitter.
The pharmacy next to my hotel in Abidjan has something for everyone 😉 pic.twitter.com/Lb1tFcPha2

— Larry Madowo (@LarryMadowo) February 7, 2019
This photo got twitter users thinking that he is not well endowed and was searching for a remedy to boost his manhood.
Just like in Eric Omondi's case, this was just mere speculation.
Tekno
Nigerian Singer Tekno faced public ridicule after he shared a photo of him by the pool; in a boxer. In one of his songs, he claimed to have big cassava. After this photo fans mocked him suggesting that what they could see was a carrot.
He, however, redeemed himself later by sending a steamy photo that showed how big his package is.
Juma Jux
Tanzanian artist stepped out in a boxer to promote his cloth brand but this did not go well.
Instead of focusing on the advert some people revealed that they could barely see his penis. Jux was forced to pull down the photo and upload a less revealing one.
Linturi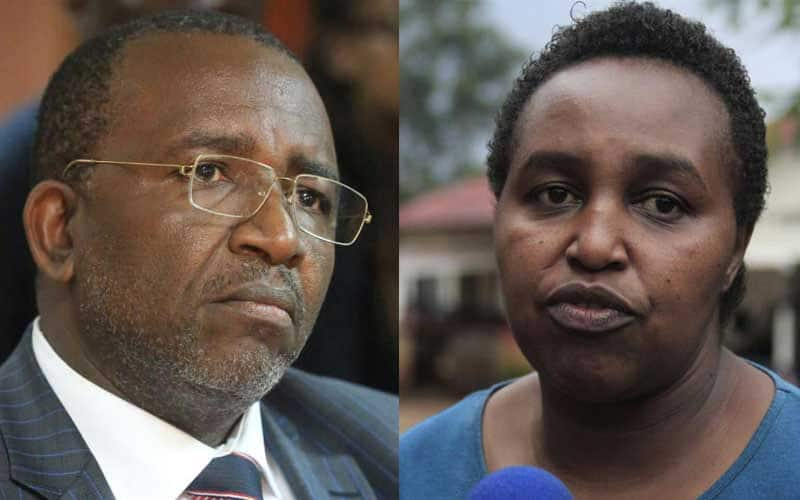 Apart from celebrities, famous politicians have had an equal share of this drama.
Meru Senator Mithika Linturi was embarrassed after his wife revealed that he had a toothpick penis and was not good in bed.
During the divorce case against her husband, Keitanny said that the entry of Linturi's manhood item into her did not make her sense any difference.
She dismissed the senator's sexual tool as incredibly small and useless in situations that required performance.