Even as the voting process continues smoothly in most of Kibra constituency polling stations, a few centers, however, have experienced voting hitches due to the failure of some of the KIEMS machines.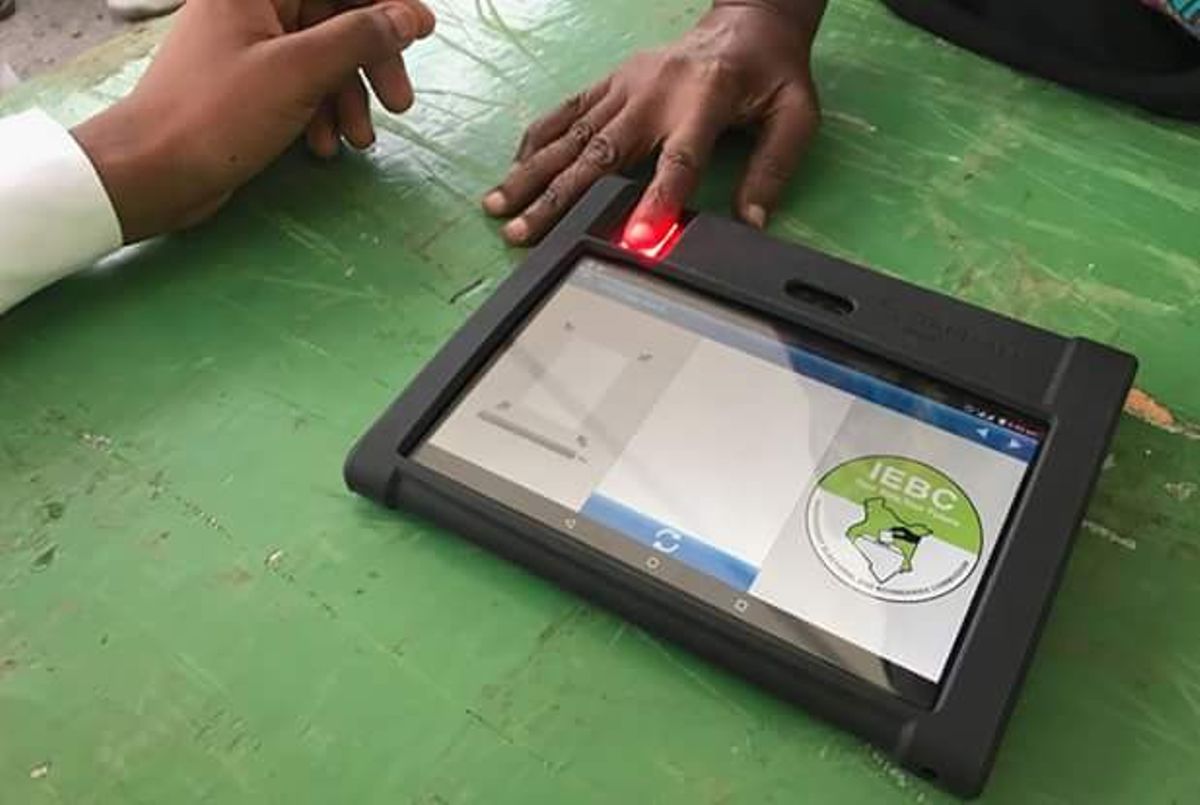 Some of the machines, which were being used in some polling centers for biometric identification of voters, are said to have hang, forcing the IEBC officials to act quickly and seek for an alternative without disrupting the process.
The officials were forced to request extra machine replacements amid mounting pressure from the already irritated voters who had queued for long hours.
Among the alternatives at the officials' disposal was to shift to the manual process of voter identification using manual registers.
Voting on going although in some polling stations KIMS machine have hanged. @IEBCKenya officials holding a meeting to decide on steps to take. #KibraDecides pic.twitter.com/2Y2e5d1gke

— Ali 'Mwamvita' Manzu (@Ali_Manzu) November 7, 2019
On the other hand, the voters, whose fingerprints could not be identified by the biometrics but had their names in the station's registers, were asked to sign some forms before they could be identified manually on the register using their Identification Cards.
4 KIEMS kits in 4 polling stations are not working, we spoke to IEBC and they have gone manual. ~ Janet Ongera.#KibraDecides @apollosilas pic.twitter.com/LOi8oFsIMd

— NTV Kenya (@ntvkenya) November 7, 2019
Kimilili MP Didmus Barasa, who was already at the constituency monitoring the exercise, expressed his satisfaction over the manner in which IEBC was handling all the hitches.
Didmus Barasa, MP Kimilili: We are satisfied in the manner in which IEBC is conducting the elections particularly how they are handling those who can not be identified by biometrics. They are told to sign some forms then are identified manually using their ID numbers.#DayBreak pic.twitter.com/uHAr5nBc8j

— Citizen TV Kenya (@citizentvkenya) November 7, 2019
On Wednesday evening, IEBC released the Kibra voter register after being ordered by a high court in Nairobi. Judge James Makau allowed an application by ODM seeking a release of the register by IEBC.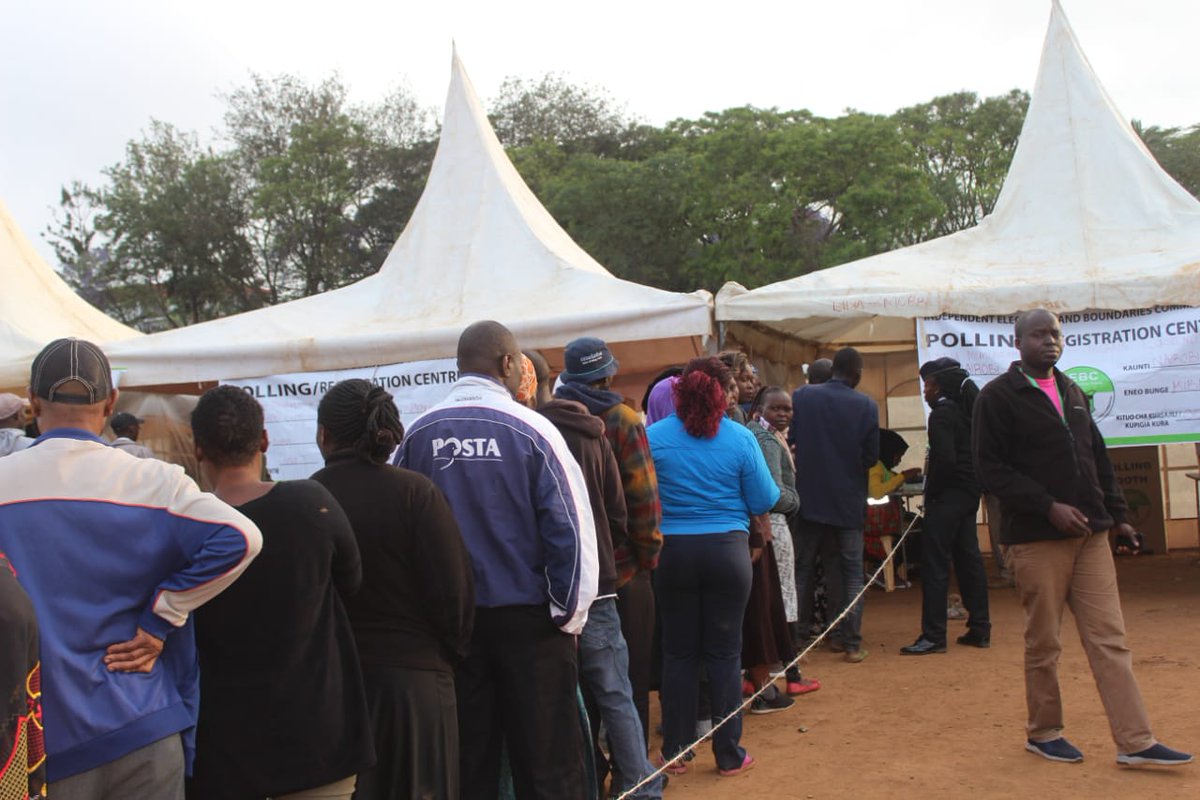 The electoral body had declined to release all personal details of voters in Kibra citing security and voter privacy reasons.
Kibra resident: Our fingerprints are not being recognized by the KIEMS kit. Polling stations were open by 6am. #KibraDecides #KibraByelection.#TV47Macheo. #TV47KE, #MachoNaSautiYetu.

Livestream: https://t.co/w2shDMa0oR. pic.twitter.com/flLPsON1vX

— TV 47 KENYA (@TV47KE) November 7, 2019
ODM candidate in the by-election, Bernard Okoth Imran, is set to cast his vote at the Old Kibra Primary School at 10am.
Party leader Raila Odinga is also expected to cast his vote at the same polling station at 11am.