Meru Governor Kiraitu Murungi has disputed the 2019 population figures that have put the county's population at 1.5 million over what he terms as misrepresentation of the number of people in his county.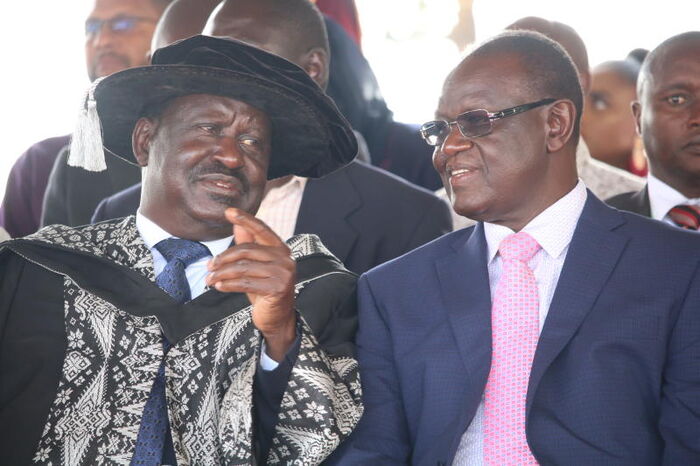 According to Nation, Murungi has threatened to sue Kenya National Bureau of Statistics (KNBS) for listing one of the county's regions, Ngare Mara, under the neighbouring Isiolo county.
CENSUS RESULTS: Governor Murungi disputes Meru population of 1.5m and threatens suit against KNBS; claims Ngare Mara residents listed under Isiolo. #Census2019 pic.twitter.com/jBVa7JtQ7O

— NationBreakingNews (@NationBreaking) November 4, 2019
Elsewhere, Economic Freedom Party (EFP) has also threatened to go to court to challenge the Mandera results indicating that KNBS figures do not reflect the actual population in the county.
"We ask for an investigation into these figures and a proper and acceptable corrective measure taken so that Mandera is placed in its rightful space in Kenya demographics," EFP Chairman Hassan Abey said on Monday.
"Failure to which we are going to seek legal redress, including taking KNBS to court," he added.
The numbers show the county has a population of 867,457 which is a drop from 2009 census figures (1,025,756) that were nullified over claims of inconsistencies in the number of births and deaths.
In addition, Tharaka Nithi Governor Muthomi Njuki and Member of Parliament for Tharaka George Murugara disputed the figures that put the county's population at 393,177.
The two called on KNBS to review the results saying the numbers were too low.
Kandara Member of Parliament Alice Wahome also disputed the 1,056,640 figure recorded as the population for Murang'a County.
"I'm shocked to see those results because that is not we expected. I think there is something fishy that has been done. But we shall have a meeting as Mt. Kenya leaders to look into these figures keenly and take a position on this issue," said the MP.
On the other hand, a section of leaders from Homabay County, among them National Assembly Minority leader John Mbadi, expressed satisfaction with the results, saying they are reasonable compared to the population census conducted in 2009.
This year's population census results indicated that Homa Bay County has 1.13 million people against 963,794 people in 2009.
The Kenya Population & Housing Census results, which were released by President Uhuru Kenyatta on Monday, indicated that Kenya's population stands at 47.6 million people.
The results indicate that the female population which stands at 24,014,716 accounts for 50.5 percent of the total population while the male population is 23,548,056 persons.
Uhuru described the enumeration exercise as successful while noting that the August exercise engaged youth by offering employment.
The Head of State also indicated that resources would be shared fairly with respect to the census figures.
"These results now provide us with a unique opportunity to realign our development strategies, policies and programmes.
"I therefore direct all Ministries, Departments and Agencies to utilise these results," the Head of State instructed as he urged other arms of government including counties to utilise the results in their planning processes.
In addition to being the first census under the 2010 constitution, it was also the first such exercise in the history of Kenya where technology was fully deployed.
"I am proud to note that the mobile devices used in the census were assembled by our local universities and data capture software was internally developed by the Bureau (KNBS)," the President said of the national exercise that was fully funded by the government.
President Kenyatta launches the 2019 Kenya Population and Housing Census volume 1 report #Census2019 pic.twitter.com/DAO5pfBPXB

— NTV Kenya (@ntvkenya) November 4, 2019