It is no secret that many women fantasize about being with another woman. They however never get a chance to bring their fantasies into reality.
For one married Kenyan woman, however, the opportunity brought itself to her in the form of her husbands younger sister. Whereas she did not know it was what she wanted at the time, she now can't stop craving for a woman's touch.
Read her confession below:
Like so many before me, this is my confession. can't believe am doing this.
I've been married for eight years now, my husband is a pilot so am sure he'll never find the time to read this. or am I wrong, back to it.
I am one of those housewives who go for prolonged dry spells of up to two months because he has to work and spares some time for his other family. Yes, u must be like "awwh wtf?", he decided my privates aren't enough for his salary nkt!. Anyway back to my story.
A crazy sexual experience can stick in our minds forever and my mind ain't different. Happened two years ago. So my husband's youngest sister visits our place. She is this girl that as a married wife in their family, u don't want to mess with her. She is the only girl in a group of six boys, all of them adore her. The best description I have for her is a 'spoilt brat'.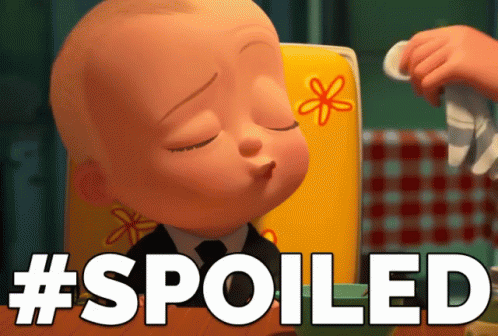 So she comes and tells me how am the best among the other wives and how their family relishes me, that it would be a huge loss if I left them then she talked about how my husband says a lot of good things about me. I felt impressed and appreciated. It's a hard family to please, for the first time I felt a connection with this girl. She was and still is in college, I don't know why she hasn't finished yet.
She suggested we drink to our newfound friendship and I obliged. We drank for like thirty-forty minutes then she unleashed weed. I hadn't smoked weed before but since I didn't want to disappoint her, I tried and in like split second, I got super high; The kind of high I never felt before.
She then took out her phone and played some lesbian porn. By now all my guards were down, we watched together and I got horny though am not the one who made the first move, she did.
She placed her hand on my knee then started moving upwards with her finger up to but not reaching my vagina, doing that several times. I got super extra wet. she had made perfect timing. I was in a month and a half long of dry spell. She had planned for this moment for a while.
Finally, she reached for my pu**y, squeezed my wet panty aside and dipped one finger in me slowly. That woke a part of me I have never seen before. We did things with that girl that only existed in my fantasies. She can be something! I got several orgasms in that session then after she left, (didn't spend the night) she left me with a huge insatiable yearning for women that only grows stronger daily.
The worst part is she told me I'll have to beg her every time I want her n that's what I've been doing for the past two years. Sometimes I think it's wrong, she is 10+ years younger than me but then life is too short to afford long dry spell periods and we gotta explore. Don't reveal my identity.