Manchester United and Liverpool are through to the Carabao Cup quarter-finals after wins over Arsenal and Chelsea on Wednesday night. Liverpool edged Arsenal on penalties after a ten goal thriller ended in a draw while Manchester United beat Chelsea ta Stamford Bridge for the second time this year to advance.
Below are the four main talking points from the matches.
Mesut Ozil took his chance
Having played just twice this season, the German playmaker was thurst into the limelight against Liverpool. Unai Emery decided to start Mesut Ozil and the German replied with a vintage performance.
He set up one goal and was involved in two others as he led Arsenal from the front. His passing was composed and assured and ended the match as the player with the most passes for Arsenal. He will now surely be in Unai Emery's plans for the upcoming Premier League match against Wolves.
Persistence finally pays off for Marcus Rashford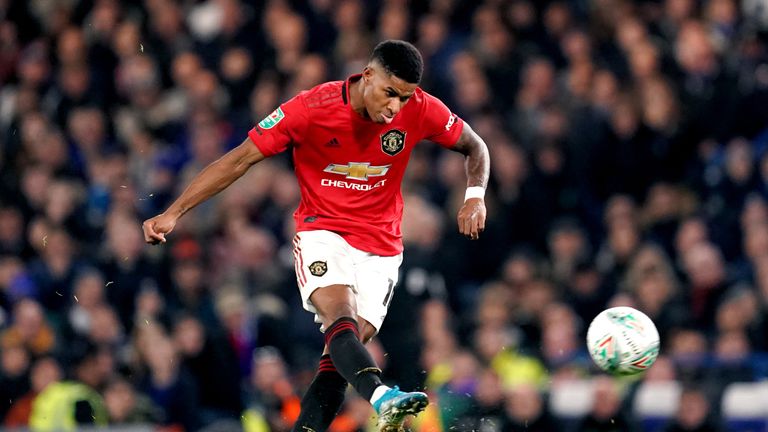 Marcus Rashford has been Manchester United's freekick taker for quite some time now. However, most of his freekicks have been so bad that the fans were getting angry and demanding that he gets taken off the duty.
However, against Chelsea, Rashford scored a world-class freekick that had many comparing him to Cristiano Ronaldo. Persistency has been key for Rashford and it has finally paid off!
Reality Check for Frank Lampard
Chelsea came into the match with Manchester United on the back of five matches winning streak. Against the Red Devils and at home, The Blues were outplayed and outthought by a team that seemed to have a better game plan.
Chelsea also lost to Manchester United on the opening day of the season as well as to Liverpool so maybe it is time Frank Lampard changes his approach to the big games.
Heartbreak for Naby Keita
Naby Keita has been injured for most of the duration he has been at Liverpool. However, in the past month, the midfielder has featured for Jurgen Klopp's side and was given the nod to start against Arsenal.
Having played well, it was sad to see him injured once again and he had to be taken off in the second half. Tough times for the Guinea international.