Football Kenya Federation Chairman Nick Mwendwa is a man in hot soup at the moment. The outspoken Mwendwa is facing more questions than the candidates currently sitting their national exams in the country.
For Starters, the current state of football in the country is more is as chaotic as it has ever been. On Tuesday, the FKF president disbanded the National women team Harambee Starlets training ahead of their Olympics qualifier match against Zambia due to a lack of funds.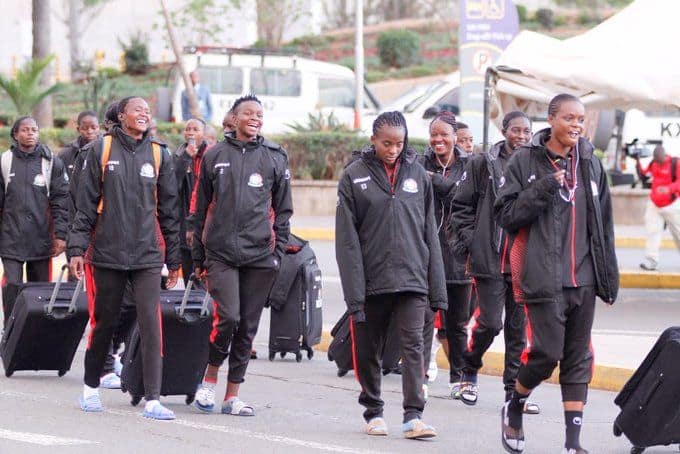 He accused the Sports Permanent Secretary Kirimi Kaberia of deliberate intentions to sabotage the funding of the national teams. In response, the PS accused  FKF of failure to properly account for monies received from the government and other sources, an allegation FKF denies.
In the league, clubs are running broke and dishing out walkovers left to right and center. Sony has already given out two walkovers while Chemelil Sugar has already done so once. One more from Sony earns them direct relegation.
To make matters worse, FIFA has threatened Kenya with a football ban after what it termed as interference from external forces on the activities of the Football Kenya Federations. This follows a court case challenging the credibility of the Electoral Board in the forthcoming FKF elections.
Fans have seemingly had enough of the chaos and are going for Nick Mwendwa's head.
Nick mwendwa will be the death of Kenyan football! N'way what do they do with the millions they receive from FIFA! PS Kaberia was right!Nick Mwendwa shld take responsibility n stop these cheap sideshows n submit audited a/c detailing how FKF utilised money received from the govt!

— Josephine (@Aubascores) October 30, 2019
Nick Mwendwa is an incompetent PR activist masquerading as FKF chair.

— Franklin Y Demesi (@yashademesi) October 30, 2019
How Nick Mwendwa and his Federation fooling the National Government with fake receipts pic.twitter.com/V430cI8GlU

— simba N Joseph (@SimbaJoseph) October 30, 2019
hahaha Kaberia went after Nick Mwendwa, the gloves are off, they want full audit before any cash is released, i support them, FKF gets so much and still goes back to ask for more money….

— aleckie ronald (@SirAlexas) October 30, 2019
Nick Mwendwa is destroying our football. I pray that Fifa bans us, it will be good, for this country and for our football.

Kariobangi Sharks Chieth !

— Amedo Shair (@AmedoShair) October 29, 2019
Were Kenyans really expecting Nick Mwendwa and his fake English accent to take harambee stars and harambee starlets to the top of world football?
My question to Nick is with all this troubles in kenyan football hav u ever missed receiving ur salary every month? pic.twitter.com/hz3YK2mgiA

— ping pong official 🇰🇪 (@pauliddiali) October 29, 2019
Nick Mwendwa is way worse at FKF, heri ata Nyamweya. . . Nick you are a disgrace to the youths

— Ian Ochieng™ (@ian_ochii) October 29, 2019