English giants Manchester City have been dealt a further injury blow after midfielder Rodri Hernandez hobbled off injured during Tuesday's UEFA Champions League 5-1 win over Atalanta.
Pep Guardiola's men managed to recover from a goal down to win 5-1 courtesy of a Raheem Sterling hattrick and a brace from Sergio Aguero to firmly take charge of Group C after three wins in three games.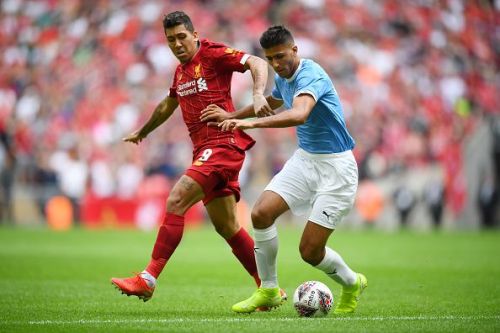 Rodri, alongside fellow midfielder Fernandinho started at the heart of City' defense before he was taken off clutching his hamstring adding to City's growing injury list. Oleksandr Zinchenko, Aymeric Laporte, Leroy Sane are the other sidelined players. Benjamin Mendy, John Stones, and Nicholas Otamendi have just returned from injury but are not fully ready.
Speaking after the match against Atalanta, Guardiola admitted that he did not know the extent of Rodri's injury as he was yet to speak with the medical team but hinted that the Spanish midfielder who joined the club in the summer from Atletico Madrid could be out for up to one month.
"Hopefully it will be 10 days if [his hamstring] is not broken. If it is broken it will be three weeks or one month. I didn't speak with Rodri or the doctor just yet but looks like a hamstring. When one guy runs and puts their hand in the hamstring position, it is a hamstring. It looks like."
The injuries, Guardiola admitted a few weeks ago were derailing his team's quest for a third English Premier League title in a row and his desire to finally lift a UEFA Champions League title with the Manchester-based moneybags.