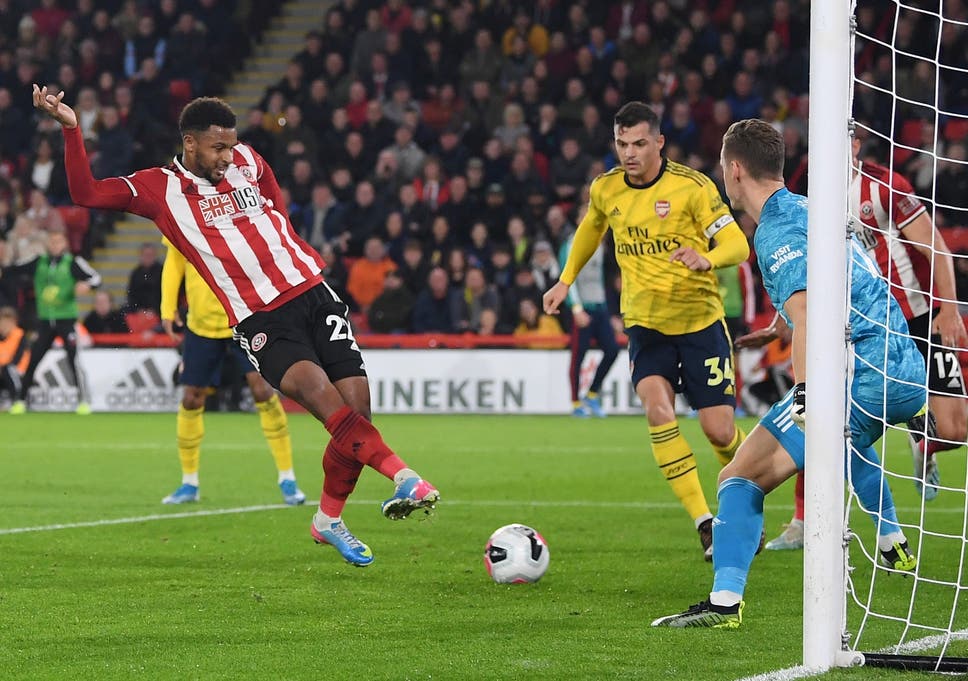 Arsenal missed out on a chance to move up to third in the English Premier League table when they lost 1-0 to Sheffield United on Monday. In the disappointing loss, the Gunners were poor all though and deserved to lose by more.
Below, we look at three mistakes Arsenal manager Unai Emery made in the match.
Wrong Line Up
The Spanish manager made more than one mistake in his line up. For starters, Joe Willock in the attacking midfield position was a disastrous decision that was corrected at half time.
Secondly, it is clear that Granit Xhaka is not suited to the way Arsenal wants to play and he needs to be dropped from the starting line up. Kieran Tierney and Rob Holding should also have started in place of Sead Kolasinac and Sokratis respectively.
Bizzare Substitutions
Nicholas Pepe, despite missing a very good chance in the first half was substituted for Gabriele Martinelli with fifteen minutes of play left. That was when it became clear that Unai Emery does not have a clue of what he is doing at Arsenal.
Pepe had been Arsenal's best player and taking him off basically killed the team as an attacking force. It would had been better had Bukayo Saka ome off instead of Pepe.
Tactical approach
For the entire duration that Unai Emery has been the Arsenal manager, the team has struggled to impose their game plan on opponents. The Spaniard is a conservative tactician by nature and sadly, this is not what Arsenal fans are used to nor the players.
Setting up to defend against a side as average as Sheffield United screams of fear which is not what is expected from a club with the stature that Arsenal has. Unai Emery needs to change his ways before Arsenal changes his position from employed to unemployed.