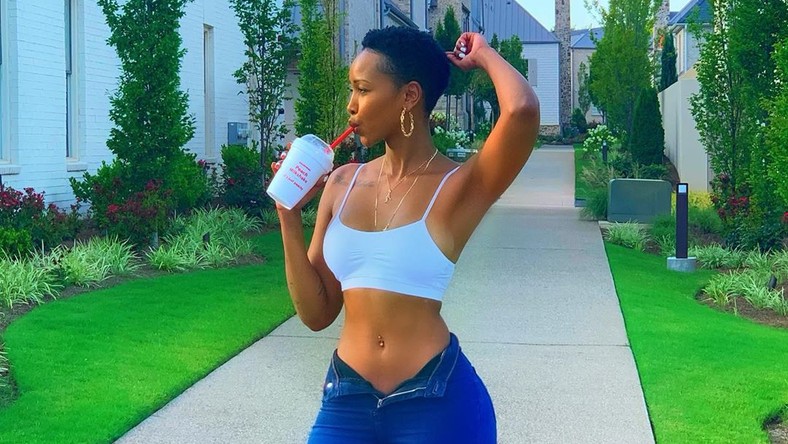 Controversial socialite -cum- business lady Huddah Monroe has never shied away from speaking her mind and posting what so ever she likes in her social media account.
Huddah has come out to advise Kenyan ladies to engage themselves in prostitution instead of borrowing cash.
In a series of her insta stories, Huddah said that it's time for women who are fond of borrowing cash to stop and engage themselves into prostitution, save the money and start selling groceries since nothing comes for free without hard work.
"If you are a woman stop borrowing 24-7, Go sell P$$y, Save the money and start selling groceries. Nothing in life is f**king free everyone works hard for it," she said.
She further claimed that prostituting is a bad thing but it only applies to those broke ladies who want to live big at the expense of others.
"I know telling people to sell p$$y is bad advice but Ah Whoever it's direct to. some chronic borrowers they know themselves. Do whatever as long as don't put your problems o people head every day and get mad when they cut you off It's that simple Everyone is hustling to make ends meet," she wrote.
Adding that some people are blessed with good health but they are so lazy to make themselves useful but instead depend on others for everything.
"Some people are blessed enough to have great health but still complain how hard life is, wake up and go shine someone's shoes and make money," she wrote.
The boss chick has been openly admitting that she sells herself to get money which she uses to finance her many chains of businesses.