Innovation in the ICT sector has received a shot in the arm after Moi University students on Tuesday launched its first-ever locally-assembled laptops and desktop computers in partnership with a Portuguese tech firm JP.IK.
The premium ICT devices will be assembled at Moi University Technologies Digital Plant Assembly.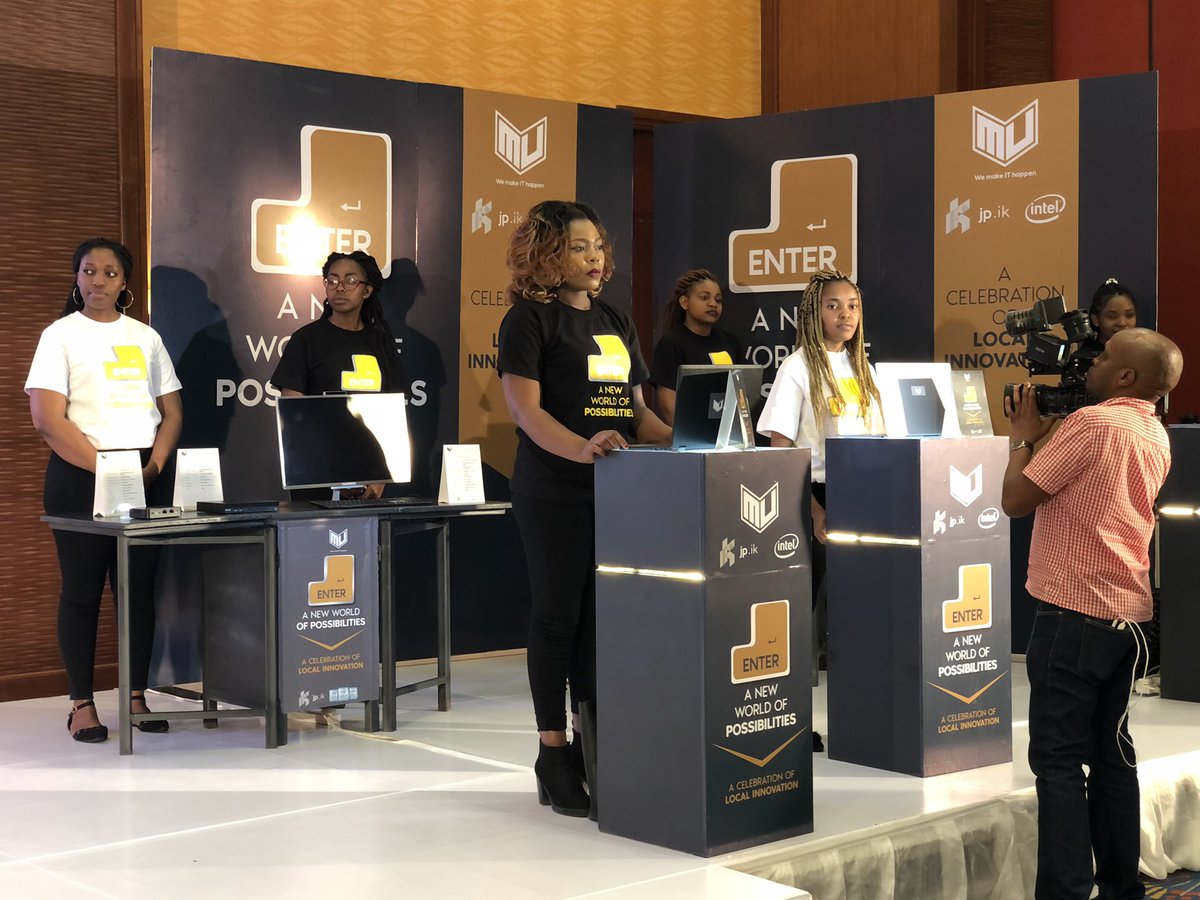 Speaking during the launch, which was held at Serena Hotel in Nairobi,  ICT and Innovation Prement Secretary Jerome Ochieng hailed the move stating the government's commitment to creating an enabling environment for innovation to create employment opportunities.
"We are therefore encouraging Kenyans to buy these locally assembled computers because buying Kenya ultimately builds Kenya. We are also calling upon CountyGovernments to support this initiative and order their ICT devices directly from the factory."
The PS noted that the factory has a capacity of employing up to 1000 people directly and 10,000 people indirectly during its peak production adding that the only challenge is to find a continuous market that will ensure that it is always at its peak.
According to Ochieng, the move will be made to realization by empowering local institutions to uptake local products in the spirit of 'buy Kenya build Kenya.'
Moi University unveils the first locally assembled laptops and desktop PCs pic.twitter.com/sw4A4P4i1k

— Patrick Githinji (@LordGithinji) October 22, 2019
On his part Prof Isaac Kosgey, Moi university's Vice-Chancellor noted that the varsity has shown that Kenya has the capacity to spearhead and build local technologies that can impact the world positively.
The half a billion shillings digital plant which is an investment by Moi University and Portuguese tech firm has the capacity to produce 4,500 devices per day.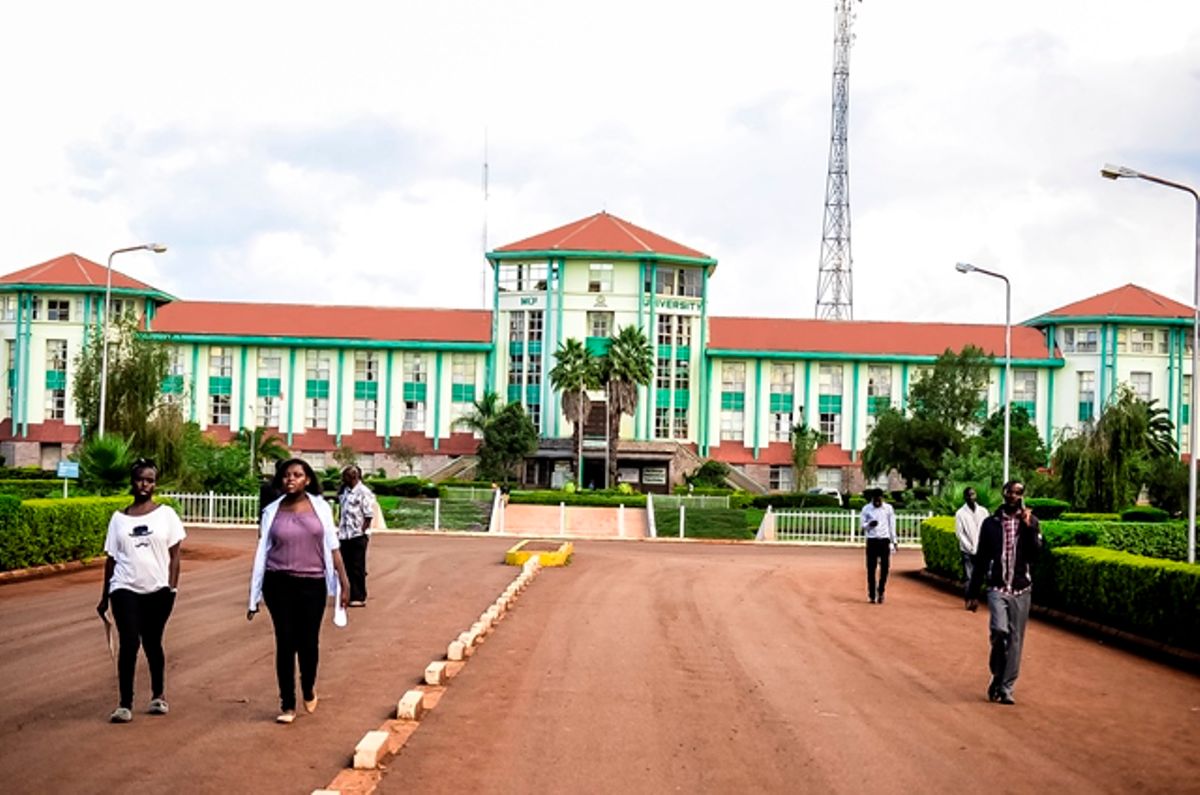 The Moi University Digital Assembly Plant was officially inaugurated in June and has so far assembled 150,000 ICT devices for the Kenya Digital Literacy Program and another 70,000 tablets for the recent national census exercise.
Despite its biggest step in the ICT sector, most online users took the opportunity to mock the institution which they said had done little to improve the infrastructure at the university while it was busy unveiling 'bigger things'
Here are some of the comments from Twitter;
Which Moi University are you guys using/hearing about? Juu ile yenye mimi niko hata hatuna fence bana. Shule unaingia from anywhere na social media tuko na locally assembled laptops. Waah😂😂😂 https://t.co/GBczbaTVMZ

— Rebel (@KingPapsito) October 22, 2019
I have never laughed in my life like I laughed today😂😂 Moi University launches locally Assembled computers in Nairobi Serena Hotel while students are on strike in the bush pale Eldoret😂 Instead of launching such a program with students they've hired slay queens😂 pic.twitter.com/bHkIQ8cSx2

— Eldoret News (@e_uncensored) October 22, 2019
Hizi locally assembled laptops from Moi University, si kama Zile za JKUAT? If you have ever used the JKUAT ones , you know the real meaning of shit! cz they are.

— Mjuaji (@_AllKnowing) October 22, 2019
Apart from "Moi University Unveils Laptops" , what other joke have you heard today?

— Lion Of MARA 🇰🇪 (@Lion_Of_Mara) October 22, 2019
Shame on you Moi University management for what you are doing! How can you hire slay queens to showcase the "locally assembled laptops" instead of taking 10 students from the University and allow them to be part of this big launch? And how do you even take a launch to Serena?? pic.twitter.com/68ifAdoXuW

— Eldoret News (@e_uncensored) October 22, 2019
Eti Moi University is unveiling locally assembled Laptops? This has reminded me Jubilee's promised nursery kinds laptops

— Collins Kithweri (@C_kithweri) October 22, 2019
Am a 3rd year computer science at Moi University and ata a visit to where they are assembled has never been brought up. Kwani who assmbles them and where are they assembled at?

— Lenny Dennis (@lenny_dennis) October 22, 2019