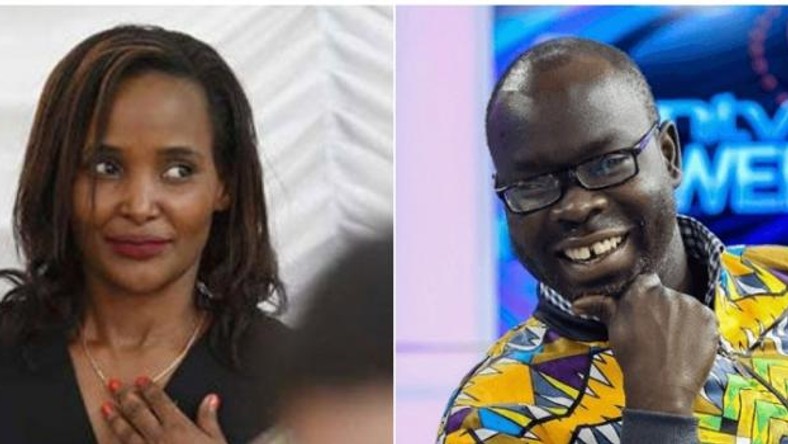 Former Kibra MP, Ken Okoth's lover, who is also a nominated MCA in Nairobi,  Anne Thumbi, has revealed that the former late MP had a secret known to none.
Speaking at a function in Nairobi on Sunday, Anne, who has a son with the late legislator, claimed that despite being an ODM member, Ken was still working with Jubilee administration at night and his ODM party at daytime.
While championing for Mariga's candidature, Anne exhibited confidence that the former footballer would deliver on all the promises Ken had given Kibra people.
"Ken Okoth was my friend and I was his close confidant. He had a vision and I am sure Mariga is going to deliver it. There is a secret I want to disclose to you which I am sure you are not aware of! Ken Okoth was working with Jubilee party at night and opposition during the day," she conveyed.
Ken Okoth had a secret and his confidant has revealed it. pic.twitter.com/sV0GutEX0F

— Brian Khaniri (@BKhaniri) October 13, 2019
She attributed Ken's decision to secretly work with Jubilee as one way of evading ODM's whip which could have instead led him to lose his seat.
Anne, who hit the headlines shortly after the death of the MP for having sired a child with him, has clearly shown where her loyalty lies between party affiliation and 'kinship', after she dumped his lover's brother Imran Okoth to campaign for Mariga in Kibra.
Thumbi's prominence when Mariga appeared before the IEBC raised many eyebrows, given that Okoth's brother, Imran is also in the race on an ODM ticket.
However, Anne revealed that she was nominated to the Nairobi County Assembly under the Jubilee Party, therefore, was obligated to stick with the party's choice in the Kibra race.
"Jubilee's choice, as of today, is Mariga, and I needed to show him my support," divulged Anne.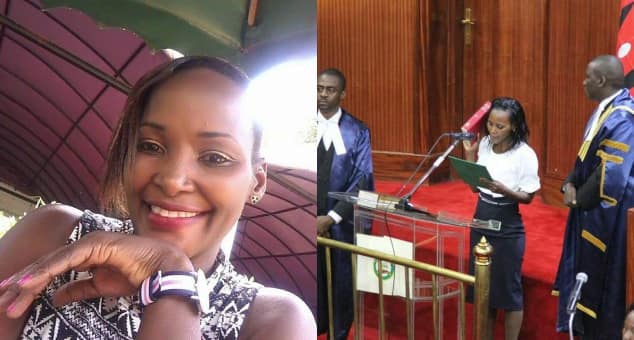 Her differences with the family, however, is suspected to have emerged after Okoth's family denied knowledge of her and her son who she bore with the late MP.
Through the aid of DNA, it was later confirmed that the boy was indeed Okoth's son.
Thumbi, through her lawyer Elkana Mogaka, had sued Okoth's mum Angeline Okoth and wife Monica Okoth along with Lee Funeral Home, for deliberately excluding her and her son from the funeral and burial arrangements of Okoth.
She's on point, Kenye Ken Okoth alifanya usiku na Yeye (Jubilee) ilikuwa ya kumpa mtoi hangeifanya hadharani kwajili alikuwa mpango wakando so itakosaje kuwa siri?Ni kweli hiyo hatukujua mwana dada…!

— Luna Bwamy (@luna_bwami) October 13, 2019
It is good, we support Jubilee too but let's respect the memory of the Late Hon. Ken Okoth. We should not appear to use his death as an advantage.

— Kamau N Maurice (@KamauD33) October 13, 2019
Handshake does not work with Jubilee at night.

— MburuMburu (@MburuMburu5) October 13, 2019
Ken okoth alikuwa jubilee

— Lonary (@kiplangatlonary) October 14, 2019
You make the memory of the late Okoth look bad!
Jubilee you have no respect for the dead.
No wonder your lured him to yourself at night as during the day he was with his wife!
Jezebel!

— Keringeti (@keringeti) October 14, 2019