Self-proclaimed 'mightiest prophet' Dr. David Owour of the Holiness and Repentance Ministry has made a unique comeback at the heart of Nairobi this coming weekend.
Owour is set to hold a Global Word Conference on October 13th months after warning Kenyans of a coming disaster.
According to his followers, it is expected to be different from other crusades he has held before since people from other nationalities are expected to attend.
"

There is going to be a very BIG

#InternationalWordExpo

of the pure Gospel of The Cross and The Blood of Jesus in Central Park Nairobi.

Looking at these incidents where many Nations are flooding to Kenya for the True worship, this makes me hunger and thirst for THE LORD Like never
before, "reads a tweet from one of Holiness and Repentance Ministry's member.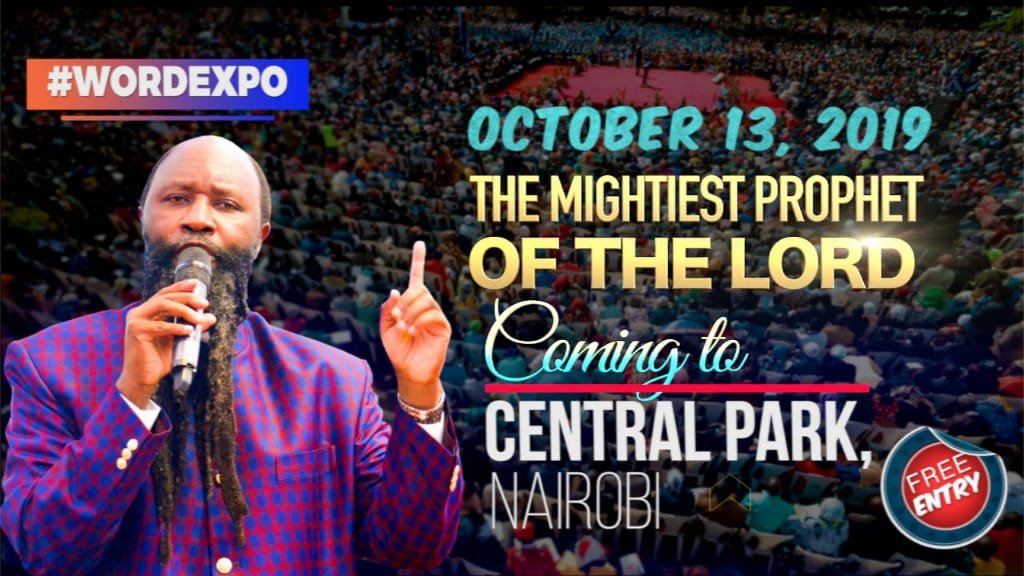 Warning Kenyans
A few months ago, the self-proclaimed mightiest prophet of the Lord, Dr David Owuor, has risen up to the occasion and warned Kenyans of a coming disaster if they fail to repent.
"I am seeing Gods judgement upon Kenya, I have talked to high profile leaders about the coming judgement for them to prepare," said Owuor.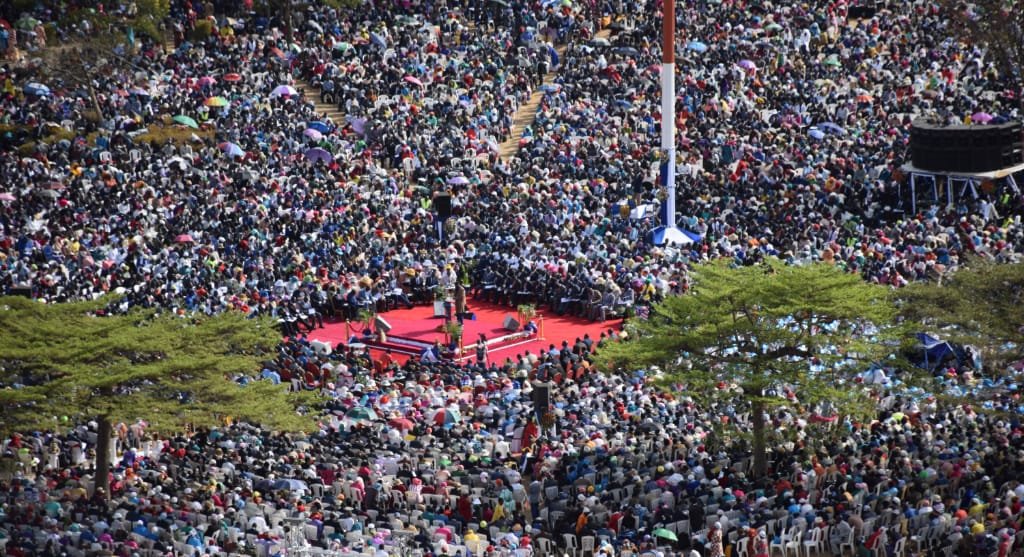 Every crusade he holds, the self-proclaimed mightiest prophet performs miracles, perhaps this explains why he attracts huge crowd.
Dr Owuor, who started his prophecies and meetings in Kenya around 2005, has managed to pull hundreds of Kenyans to his church including our honorable members.
During his last crusade, Embakasi East MP Babu Owino, and Nairobi Women Rep Easter Passaris graced the prayer meeting that struck mixed reactions.
During the gathering, Passaris was seated on the frontline right next to the 'Prophet',she also got to address the followers as she was given the chance to grace the stage.
A few months ago, MP Babu Owino who warned the media against attacking the church and the man of God revealed that he is a follower of Prophet Owuor.
"We will pray and forgive those fighting the church. Mimi ni mtoto wa misa and I encourage Prophet Owuor to continue serving the flock," he said.
Please make sure you will be among the saints who are going to assemble at central park Nairobi this coming Sunday
The Lord God Almighty Has allowed His servants the Mightiest Mightiest Prophets to come to us#InternationalWordExpo pic.twitter.com/1XtgFZqI8l

— kivuva justus (@justuskivuva78) October 7, 2019