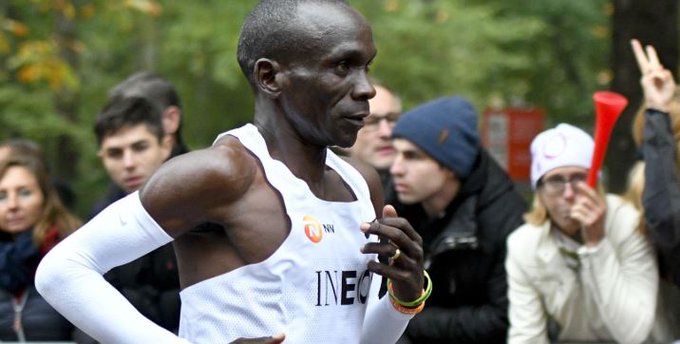 Eliud Kipchoge's wife Grace Sugut is among Kenyans watching the marathoner in Vienna as he aims to smash the marathon record in Austria.
Kipchoge will be seeking to be the first athlete ever to run the 42-kilometer race in under 2 hours. He is targeting a 1 hour and 59 minutes' record in Vienna.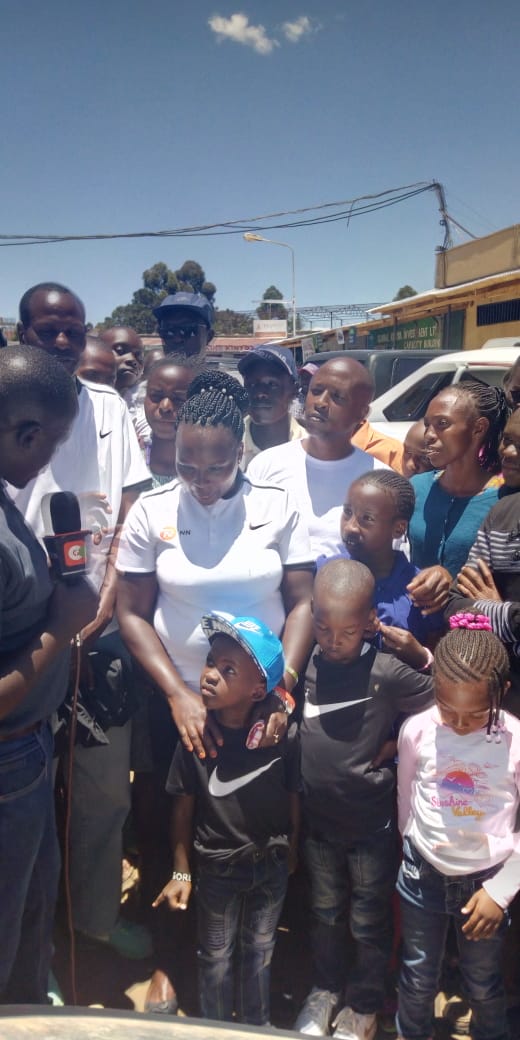 The mother of three has for the first time attended her husband's race with her children. Speaking to the press in Vienna, she said she was nervous but excited for her husband just like the rest of Kenyans and the world are.
"I am nervous but also excited. I am happy for him. Kenyans are very excited for Eliud to do what no human has ever done – they're waiting," she said.
Kipchoge's wife and kids are in Vienna. Aaaaaw. 💞💞💞

— IreneNM #TuJadili (@TuJadili) October 12, 2019
They brought Kipchoge's wife and kids. They'd never seem him race. Excuse me? This is a race, I didn't expect to cry.
Wtf!

— waMwende (@timothysaid) October 12, 2019
I know it's purely their decision but I feel like Kipchoge's wife and kids should be here to witness this once in a lifetime moment.

— reuben (@nyaribari_) October 12, 2019
Eliud Kipchoge's wife, Grace: "I am nervous but also excited. I am happy for him. Kenyans are very excited for Eliud to do what no human has ever done – they're waiting!"#INEOS159 🇰🇪 #KINGCHOGE pic.twitter.com/s9J4rBc6wX

— Adam Maina ™ (@AdamMaina_) October 12, 2019