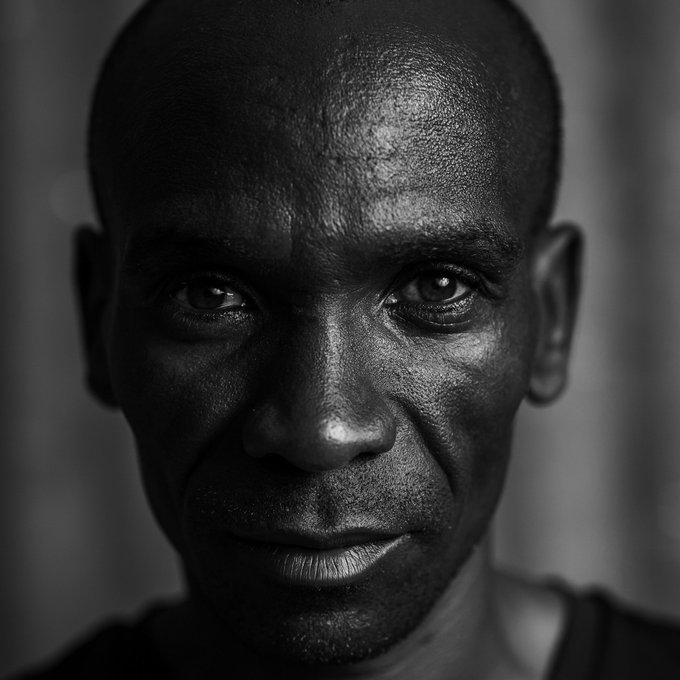 After his record-breaking time in Vienna, marathon runner Eliud Kipchoge has been equated to Barcelona superstar Lionel Messi and Juventus' Cristiano Ronaldo.
The 34-year old long-distance runner became the first athlete ever to cover the 42-kilometer race in under two hours after clocking one hour, 59 minutes and 40 seconds in the INEOS159 challenge on Saturday morning in Vienna Austria.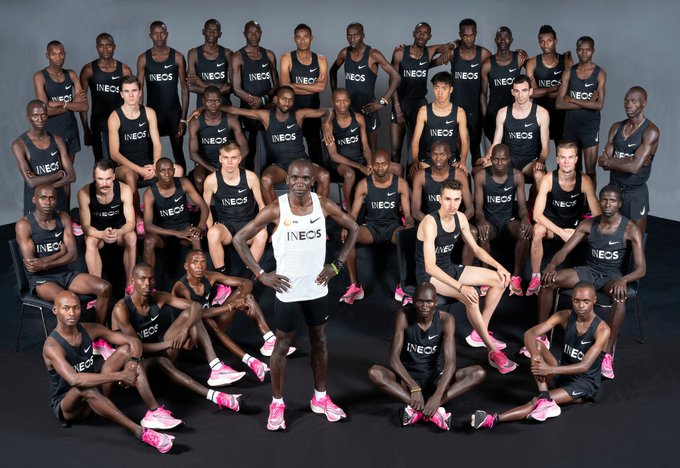 Many had predicted that the Nandi county born athlete would break his own record of 2:00:25 and in the process became a marathon record holder. Many have taken to social media to praise the athlete for flagging the Kenyan and African flag high.
Some fans have gone a notch higher, equating the athlete to Lionel Messi and Cristiano Ronaldo who are labeled the best footballers of all time. According to Netizens, Kipchoge is the 'GOAT' in athletics and want him recognized in the same way as the two football superstars.
Eliud Kipchoge is to Marathon what Messi is to Football. Greatest Of All Time. 🐐
Proud to be Kenyan
CONGRATULATIONS ELIUD. #Eliud159 pic.twitter.com/5pZVsHrldo

— Florian Musau (@FlorianMusau) October 12, 2019
As America has Zlatan Ibrahimovic, Eruope has Leonel Messi and Portugal has Christiano Ronaldo, Africa brings Eliud Kipchoge to the world… undoubtedly The Greatest of all time #Eliud159 #eliudkipchoge #NoHumanIsLimited pic.twitter.com/VD4CvM97aK

— St. Crispus 🌠 (@CrisOwere) October 12, 2019
Argentina has Messi

Portugal has Ronaldo

Kenya has KIPCHOGE 👌👌

💯💯💯💪💪💪

1:59:40.2

We need a national holiday to celebrate @EliudKipchoge .. do something @FredMatiangi pic.twitter.com/qaqfVY7pX9

— VOLCHA HENDRIXX (@VolchaHendrixx) October 12, 2019
Eliud Kipchoge Chilling With Messi #GOAT #Eliud159 #INEOS159 pic.twitter.com/B1RnVeckiF

— Willing Buyer: (@amsikika) October 12, 2019
I'm waiting for Ronaldo and Messi to congratulate the GOAT Eliud Kipchoge ama niache kuwaita GOATs 🙄🙄😂😂

— ★AUDREY★ (@dree_audrey) October 12, 2019
Time to update our list of GOATs:
Tom Brady, Michael Jordan, Pele, Lionel Messi, Michael Phelps, Usain Bolt, Tupac, Serena Williams, Muhammad Ali, Tiger Woods.. Now enter Eliud Kipchoge 🔥 #Eliud159 #INEOS159

— Fidel Makori (@FidelMakori) October 12, 2019
I've lived to see Lionel Messi and Cristiano Ronaldo. I've lived to see Roger Federer and Serena Williams. I've lived to see Tiger Woods. I've lived to see Muhammad Ali. I've seen Usain Bolt. I've seen LeBron James.
I've lived to see Eliud Kipchoge!

— BillionDollarBaby (@claivewafula) October 12, 2019
There's Messi and Ronaldo

And then there's Eliud and Kipchoge

Greatest Athlete of all time#Eliud159

— Paragraph Phones (@MKiambati) October 12, 2019
Who is the real GOAT?

Rt for Messi

Like for Kipchoge #Eliud159 pic.twitter.com/vIuHmNDZPs

— Daisy (@Daisy_Stubborn) October 12, 2019
There are ONLY TWO GOATs in this world.

Lionel Messi and Eliud Kipchoge
👐🔥🔥🔥🔥🔥🔥🔥🔥🔥🔥🔥🔥#Eliud159

— Mamacita (@Mercymutai_) October 12, 2019
I have witnessed

KIPCHOGE
MESSI
RONALDO

The greatest of all time!! #Eliud159 pic.twitter.com/D6So8yahcF pic.twitter.com/pucpSzzwue

— Live from INOES (@wanpablo_j) October 12, 2019
https://twitter.com/Asomah_Arthur/status/1182957841184940032?s=20