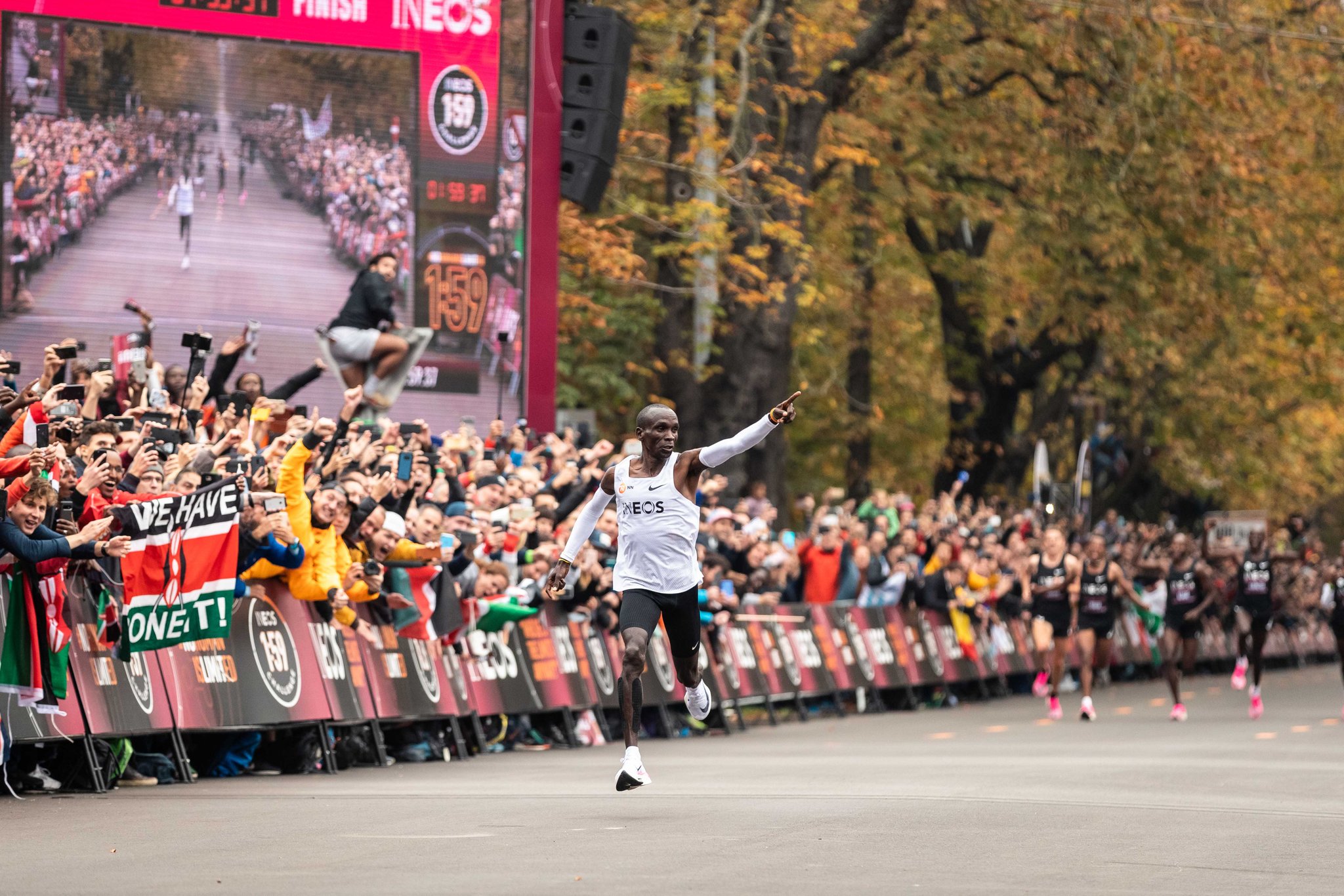 Eliud Kipchoge, the new sheriff in town, says he would be happy to see other athletes fighting to break his new world record.
The 34-year old Kenyan athlete hit 1:59:40 on October 12 to become the first human being to ever run marathon race that fast.
He got into books as the first athlete to make history in sports, 65 years after British runner Roger Bannister ran the first sub-4-minute mile. Bannister died last year.
Speaking after the 42km success mission, Kipchoge expressed his joy but insisted that athletes should try to beat that record. That no human is limited in whichever way.
"I feel so good. It has taken 65 years for a human being to make history in sports after Roger Bannister made it in 1954, it took another 63 before I tried it in 2017 though I did not make it. I tried again today (after 65 years) and I made it.
"Am the happiest man to run under two hours. It just shows that no human is limited. You can do anything you want and break any records out there. I would be very glad to see people coming out on a mission to break my record. From today," the energetic and magical Kipchoge side in full glare of media and in front of his wife and kids who witnessed the historic moment in Vienna.
He has also taken to his official twitter handle to further express his happiness. "Today we went to the Moon and came back to earth! I am at a loss for words for all the support I have received from all over the world. Thank you to all who gave me the opportunity. Asante,"  the tweet read.
Today we went to the Moon and came back to earth! I am at a loss for words for all the support I have received from all over the world.

Thank you to all who gave me the opportunity. Asante. pic.twitter.com/0HTVBjB6YY

— Eliud Kipchoge (@EliudKipchoge) October 12, 2019