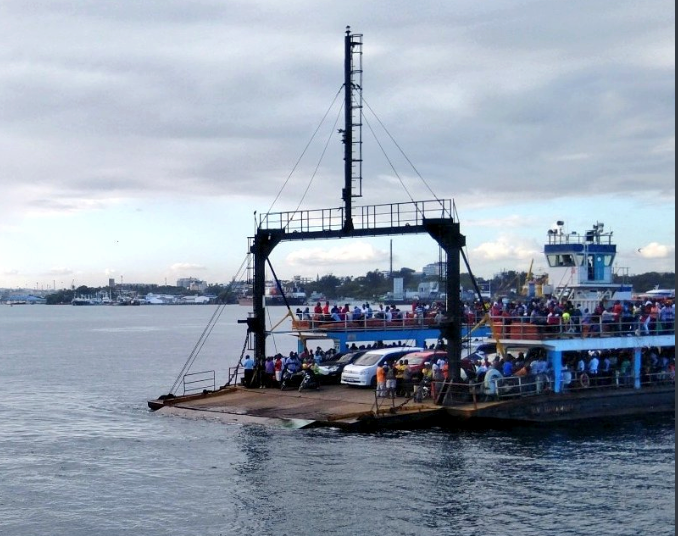 The victims at the centre of a tragic accident along the Mombasa channel have been identified after their vehicle plunged into the ocean.
Cute images of the mother and her four-year-old daughter have emerged, depicting how the two were full of life before the ill-fated Sunday ferry- MV Harambee snapped life out of them.
The woman, Marriam Kigenda,35 and her daughter Amanda Mutheu were crossing over in their car when it lost breaks and began sliding into the sea.
Sad that Kenya is never prepared for disasters during any crisis.This #LikoniFerry accident was inevitable considering how they pack ferries.Worse is after the rescue team arrived they didnt attempt to do anything. Thought divers would jump in lakini they were just there to tour pic.twitter.com/XdHorxfSdg

— Nasir (@nasirkenya) September 30, 2019
Helpless guards in the ferry are said to have been shocked at the time, but started throwing lifesavers after the car began sinking as terrified passengers wailed.
It is not yet clear whether the ferry operator communicated with standby rescue teams (if at all they are available) or the remedial actions the crew took to save the two from drowning.
By Sunday evening, the two had not been drawn out of the ocean, after reports indicated that the nearby Kenya Navy officers took long to arrive at the scene of the accident.
Likoni OCPD Benjamin Rotich said the vehicle- Toyota ISIS KCB 289C reversed and lost breaks, a few metres before the ferry docked.
For many years, have asked the role of Kenya Ferry Services .. It has a Management Team & Board Of Directors .. The business they have covers 500 Metres .. What do they do every day? Planning how to import second hand ferries from Turkey? KFS should be disbanded .. #LikoniFerry

— Donald B Kipkorir (@DonaldBKipkorir) September 30, 2019