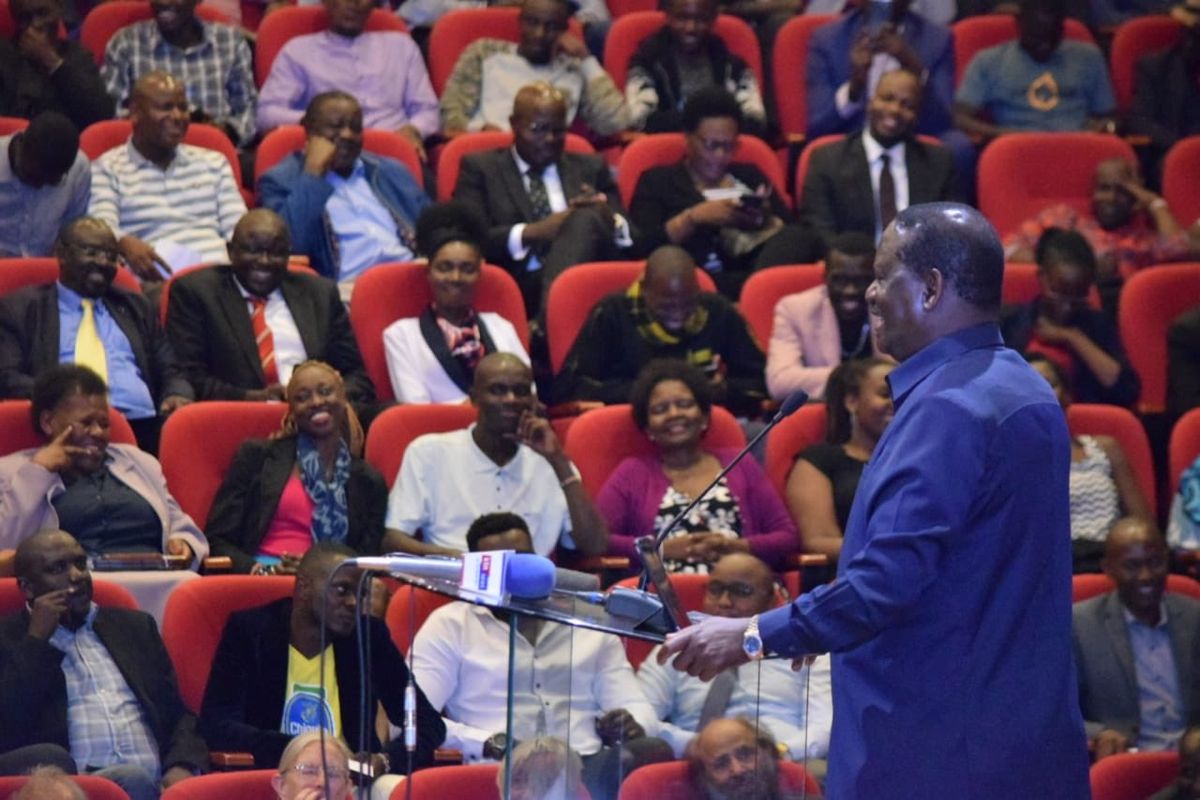 ODM party leader Raila Odinga has insisted that the position of the prime minister should be created and passed through a referendum.
While terming it the only way of getting rid of ethnicity and political violence witnessed after every general election in Kenya, Raila maintained that the creation of a prime minister's position through a Parliamentary system will provide a lasting solution.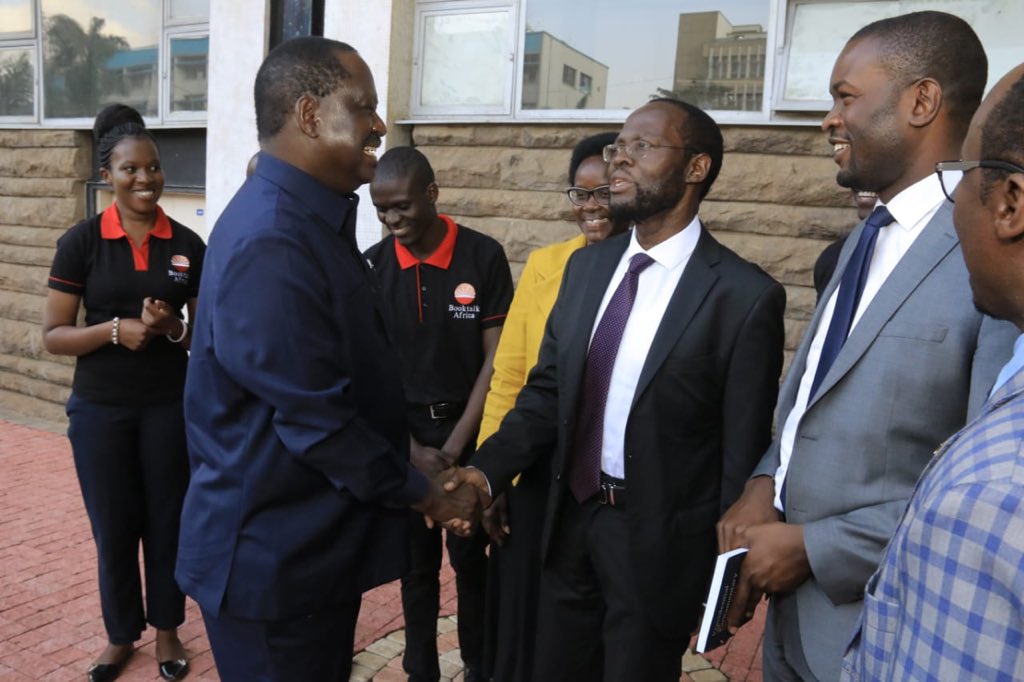 His remarks came at a time when the Building Bridges Initiative committee is expected to hand over its recommendations to both President Uhuru Kenyatta and Raila Odinga anytime from now before October 30.
According to the former Prime Minister, the proposal will bring to an end all fierce political competitions that have been witnessed in the country which he opined has divided the country along ethnic lines leading to bloodsheds.
Waziri Mkuu ni lazima – Raila https://t.co/Qs8lvr3TQn pic.twitter.com/Lv7yErdOm3

— Taifa Leo (@Taifa_Leo) September 26, 2019
He was speaking at the University of Nairobi on Tuesday evening during the launch of a book by Kisumu Governor Anyang' Nyong'o, titled "Presidential or Parliamentary Democracy in Kenya?
The ODM boss argued that nations moved forward by constantly debating, challenging old assumptions, refusing to settle for less and testing new frontiers and new possibilities.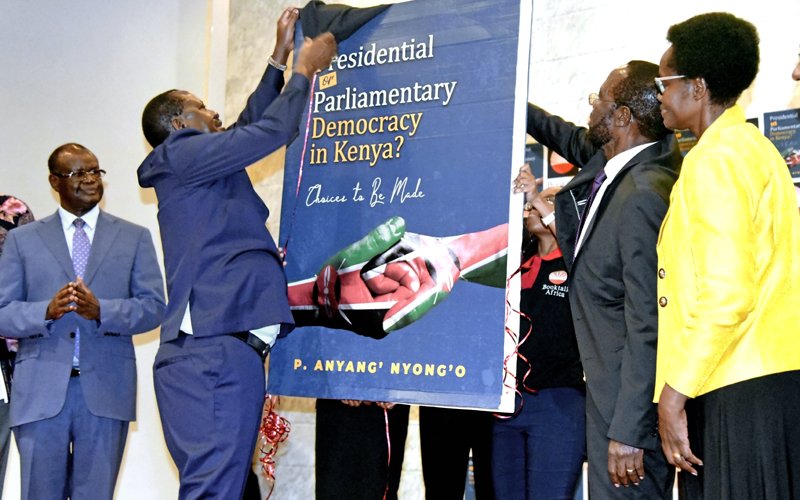 "Debate is the tested way to ensure politics of reason overcome politics of fear, whose result is hatred and division, which, unfortunately, is getting mainstreamed in this country," he added
Reports indicate there are some misunderstandings inside the BBI committee where one group is advocating for the changes through a referendum with another group proposing the changes to be undertaken by the MPs without necessarily taking them to the citizens through a referendum.
But according to political experts, the move to use parliament will be nearly impossible since the same is not provided for in the constitution.
Raila's sentiments come at a time Deputy President William Ruto has maintained that he will reject the creation of a Prime Minister's position.
Ruto has since insisted that the suggestion to create Prime Minister post has two problems: It does not solve the problem, which is that we need a functional, constitutional official opposition; and if created, it would still be taken by the winning party.
He has argued that instead of the PM's position, an official opposition should be created and empowered.