Detectives drawn from the Directorate of Criminal Investigations Sunday nabbed one of Mombasa's high-profile gang members behind a string of robberies in the coastal city.
The suspect who has since been identified as 23-year-old Ali Abdalla Abdillatif aka Bliza Bliza is said to have escaped police dragnets in several swoops and had come to Nairobi.
However, Abdalla's stint at the city would be cut short after a member of the public blew off his cover, setting up for a swift arrest.
Detectives acting on information have today arrested 23yo Ali Abdalla Abdillatif alias Bliza Bliza- a MOST WANTED CRIMINAL from Kisauni, Mombasa. He was arrested at 11th Street, Eastleigh together with 25yo Daniel Muigai Nganga. Both in custody awaiting further police Action. pic.twitter.com/nSCNX5ErJn

— DCI KENYA (@DCI_Kenya) September 8, 2019
Police ready for any eventuality would troop to Nairobi's business hub- Eastleigh from where they managed to catch up with the Mombasa-born robbery suspect in the company of another suspect.
At the time of arrest on Eastleigh's bustling 11th street, he was in the company of a 25-year-old man identified as Daniel Muigai Nganga.
Police have since detained the two awaiting trial in the Court of Law.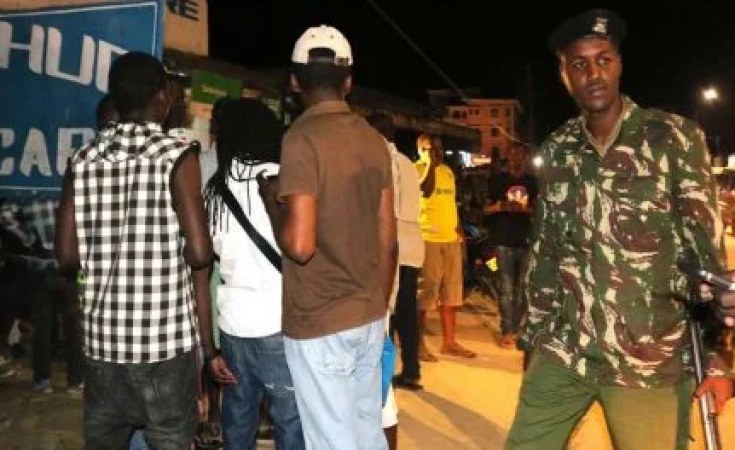 In 2017, Police released 24 pictures of suspected gang members at Mombasa's Old Town following a wave of brazen attacks involving stabbing and maiming of the gang's victims.
Residents of Mombasa have for a long time battled an upsurge in crime with rival gangs clashes that oftentimes lead to fatalities.
According to officers based at the DCI headquarters, Abdalla's gang are armed, dangerous and kill at the slightest provocation.
The officers also revealed that the gang chiefly target women, children and security actors in Mombasa.