The Kenyan soil is diverse, unique and has the most welcoming people in the world. In fact, most celebrities prefer calling Kenya their second home. Over the years Kenyans have proven to have a good taste in music having international artists flying miles away just so as to give Kenyans a good time.
On the flip side though, some few celebrities have found themselves in trouble. In unforeseen circumstances, some of them are deported back to their countries, never to come back.
Check out the list below:
Koffi Olomide
In 2016, one of Africa's veteran music stars Koffi Olomide was deported from Kenya after appearing to kick a woman at the Jomo Kenyatta International Airport (JKIA) in Nairobi. Footage of the incident quickly prompted outrage on social media.
In the video, the 60-year-old Congolese musician can be viewed appearing to kick his female dancer at Nairobi international. He denied assaulting anyone but was arrested hours after arriving in Kenya for a concert.
Kiza Lounge Owner Ali Oumarau
Ali Oumarau, the owner of Kiza Lounge in Nairobi's Kilimani area, has reportedly been deported over international crime links. According to reports, the Niger National is wanted by other countries for being a leader of an international criminal gang.
The businessman opened Kiza Tomorrow, a bar and lounge in Nairobi in 2014. According to the Interior Minister Ali was highlighted in an international criminal list for various serious crimes.
Bend Over RDX
Jamaican dancehall duo, RDX, famous for their smash hit 'Bend Over', blamed Kenyans for ruining their reputation. In 2011, RDX 'Swaggeriffic' concert at the Kenyatta International Conference Centre, turned into a 'porn hub' after almost naked ladies jumped on stage and 'bent over' to the delight of the singers and the amusement of the crowd.
The artistes received lots of criticism especially after videos of the concert were uploaded on Youtube and have never stepped foot into the country ever since.

Kanda BongoMan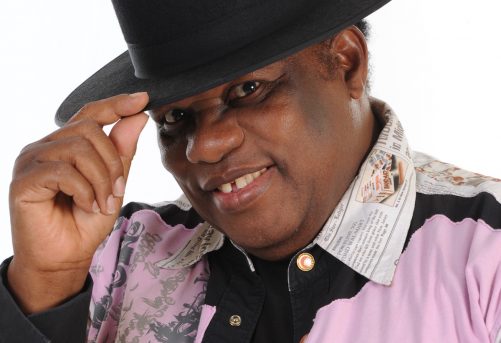 Two days into his 1991 tour of Kenya, Kanda Bongo Man was hounded out of the country and barred from ever entering Kenya again. Kanda Bongo Man was not allowed to step inside Kenya as rumours flew around that he had been caught in the arms of President Moi's mistress.
The majority, though, maintained that the woman at the centre of his deportation was Catherine Kasavuli.
During this period, he recorded the song Wahito about the woman he later said he had planned to marry. He also confessed that since his 1991 deportation, he had on three occasions tried to sneak into Kenya, only to be stopped at JKIA each time and deported. Turned out that Kanda Bongo Man had returned to Kenya three years too late his sweetheart was taken.