Sony Sugar FC head coach James Nandwa is adamant that his side will eventually find its footing following the 3-0 drubbing from KCB on Saturday, August 30 at Awendo Green Stadium.
The Awendo-based side suffered what's arguably its biggest defeat in recent years at home in the hands of a well-oiled Bankers' side. Immediate former Sony captain Enock Agwanda, Steven Waruru, and Dennis Odhiambo scored the goals for the Zedekiah Otieno coached side.
Sony went into the game with a nearly entire new team after losing 24 of their players due to financial challenges. They had 15 players available for the game as some of their new signings hadn't been cleared to play by Football Kenya Federation and Nandwa had to field some players in unnatural positions.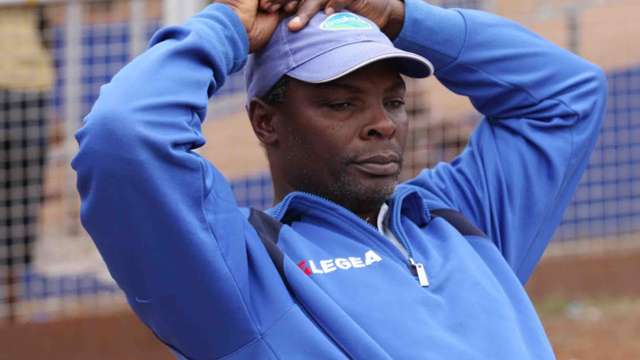 "We've had so many challenges and I don't think we performed badly. As you know we only had 15 players available for the match and we had to play some players in positions that they haven't featured in before. It was always going to be a challenge but looking at all factors, I think we didn't perform badly, we will continue working hard and I believe that the results will eventually come "the former Harambee Stars coach told Opera News.
Sony will be back in action against Nzoia Sugar in under a fortnight due to the international break and Nandwa says the break will allow his team gel well ahead of KPL run-in.
"It has come at the appropriate time. As you know we started our pre-season preps very late and we are still far from being ready. This break will be beneficial because we will have more time to work on our weak areas and also play a few friendly matches to gauge ourselves," he added.
Sony will take on Sofapaka in a friendly match on Monday 9th September at Naro County Stadium.