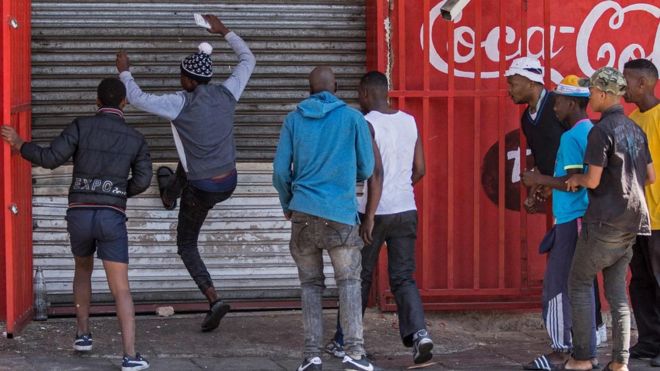 As the world continues to condemn the deadly xenophonia attacks aimed at foreigners in Johannesburg and Pretoria cities, South Africa, a section of Kenyans living in the country has become the latest victims of the attacks.
The attacks, which started on Sunday after an old building caught fire in Johannesburg, have so far escalated to other major cities in the country with those most affected being Nigerians.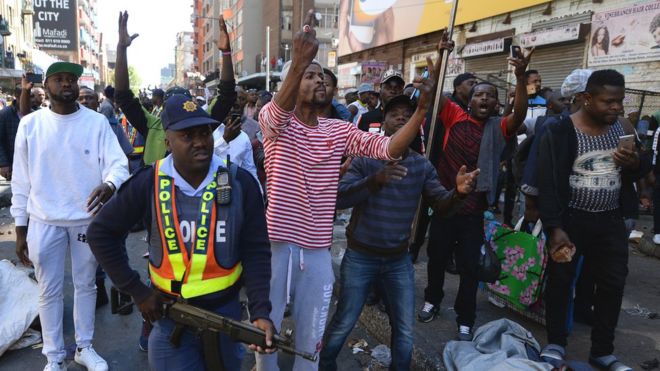 The most affected Kenyans are traders, with two shop owners already being affected after their businesses were looted, burned down and physically attacked. Some of the victims were reportedly raped during the ordeals.
Kenya's ambassador to South Africa, Jean Kamau, on Wednesday, urged all Kenyan residents to report attacks to police. Police have so far arrested over 90 people connected to the violence.
However, some police officers have so far been accused of also corporating with the locals to carry out the attacks. The initial silence of South Africa's government over the attacks has also attracted strong condemnations from other African nations.
This has forced the country's President, Cyril Ramaphosa, to come out and strongly condemn the attacks targeting foreign nationals.
"Attacks on businesses run by foreign nationals is something totally unacceptable, something that we cannot allow to happen in South Africa," Mr Ramaphosa said in a video posted to Twitter.
According to some of the perpetrators, they were carrying out the attacks in order to liberate their cities from foreigners, who they claim have taken over businesses from them with an alleged population of foreigners alone in Johannesburg standing at 80%.
I condemn the violence that has been spreading around a number of our provinces in the strongest terms. I'm convening the ministers in the security cluster today to make sure that we keep a close eye on these acts of wanton violence and find ways of stopping them. pic.twitter.com/sizZkwIyPO

— Cyril Ramaphosa 🇿🇦 (@CyrilRamaphosa) September 3, 2019
The attacks have evoked bitter reactions from a section of Nigerian residents, who have retaliated by invading Lagos State House of Assembly, to express their displeasure over the killing of their fellow country residents in South Africa.
Some of the businesses owned by South African nationalities in Nigeria were also reportedly invaded and burned down in Lagos as a way of revenge.