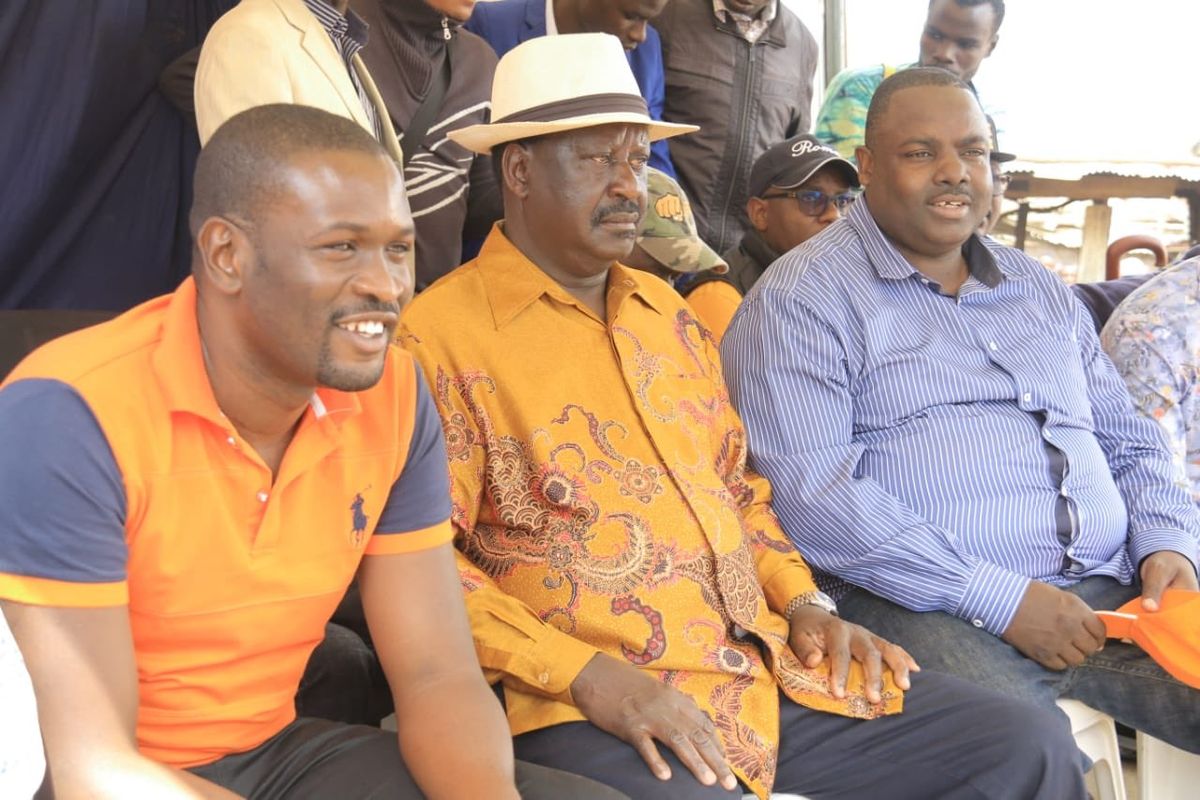 The Orange Democratic Movement has been told to prepare for a loss in upcoming Kibra's by-elections like it happened in Ugenya and  Embakasi South constituencies.
Reacting to ODM's Director of Communications Philip Etale's sentiments, on Wednesday morning, most online users warned the orange party to stop exhibiting extra confidence in winning the seat, adding that other parties had also prepared well for the exercise and might pull a surprise win just the same way they were floored in the two recent by-elections.
The Twitter users were reacting to Etale's post which exuded confidence that ODM would field a candidate who would eventually win the seat.
On the Kibra by-election; the @TheODMparty will have a candidate. And the candidate will win the election. Thank you and good day.

— Philip Etale (@EtalePhilip) September 4, 2019
In April this year, two ODM party candidates were defeated in Ugenya and Embakasi South by-elections despite the party chest-thumping about the regions being their stronghold.
In Embakasi, ODM candidate, Irshad Sumra, conceded defeat to Wiper Democratic Movement's Julius Mawathe, who was less expected to carry the day.
At the same time in Ugenya, Siaya (the heartbeat zone of ODM), David Ochieng of little known Movement for Democracy Growth, surprised the world when he overcame all odds to beat ODM's Christopher Karan, in a hotly contested exercise.
The two defeats came despite spirited campaigns by party leader Raila Odinga in the two constituencies asking the voters not to embarrass him by voting for another party's candidate.
With this in mind, netizens warned the ODM party against overconfidence noting that they risked repeating the same mistakes that led to its defeats. Here are the comments from Twitter:
That is what you said in Ugenya, Embakasi, etc. False hopes. Hustler na Mariga watawatandika asubuhi, peupe! Hasa sisi hatuna maleba hata mkiongea ni kaa mna kichaa.
Omwami, we mark this tweet ama? What I know is that, it all depends on your nominations. Kenyans are more clever now.
In ugenya you repeated the same words
You mean by hook and crook, whatever it takes,including the services of men in black?

— Peter Evans (@PeterEvans254) September 4, 2019
You cannot be certain on winning, not unless you are a prophet or you're planning on rigging.

— Peter Njuguna (@peterNj81999476) September 4, 2019
Voters from kibera are wise and we will not be forced with odm to vote for someone, this are not old days, and let me assure you that odm will not win the election

— angote freddy (@angote2) September 4, 2019
Specialists in failure. @MarigaOfficial is the man to beat in the Kibra by election. @WilliamsRuto anawakamatia chini

— Siboyi Ang'ana (@SiboyiAnganah) September 4, 2019
You mean by hook and crook, whatever it takes,including the services of men in black?

— Peter Evans (@PeterEvans254) September 4, 2019
'Never underrate your opponent'

— Vincent Kotieno (@VinnoKotieno) September 4, 2019
That's what you said the last 3 by-elections. What do they call doing something numerous times and expecting some result?…

— Kraznys mo nakloz🇰🇪 (@KraznysN) September 4, 2019
I pity your followers….it's the same courage that we saw before you lost the recent election including 10m strong 🤣🤣🤣

— kipchagan juu. (@HudsonKimutai) September 4, 2019
You know what to do. Free and fair nominations. Mess us and we shall mess you. No mercy

— Godfrey omo (@omo_godfrey) September 4, 2019