Even as the Xenophobia attacks involving South Africans and Nigerians living in the Johannesburg escalates, social media users and especially Twitter users have come out to criticize the incident that is threatening to breach the existing peace between African countries.
On Monday, the situation intensified between foreign nationals and locals in most parts of Gauteng town after Nigerians launched retaliation attacks against the locals.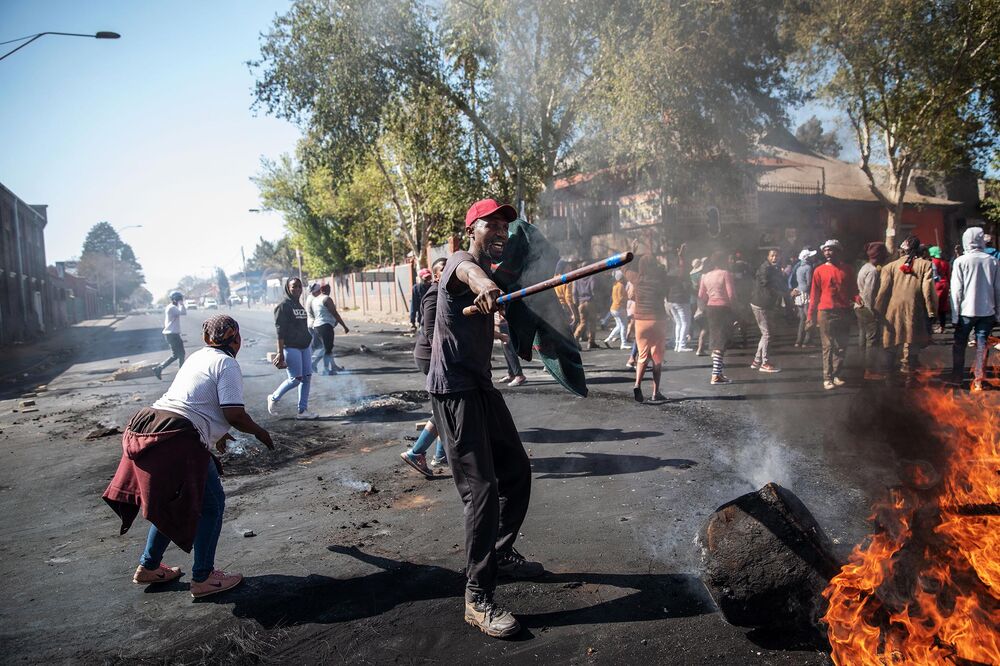 According to reports, the unrest started on Sunday after an old building in Johannesburg caught fire and collapsed killing three people.
The incident is said to have quickly spread to eastern suburbs and later to Pretoria, where it is reported that the locals burned shops found in an area largely populated by economic migrants.
Immediately after the incident, most Nigerians came out and called on the infamous terrorist group, Boko Haram, to help them "unleash revenge in South Africa."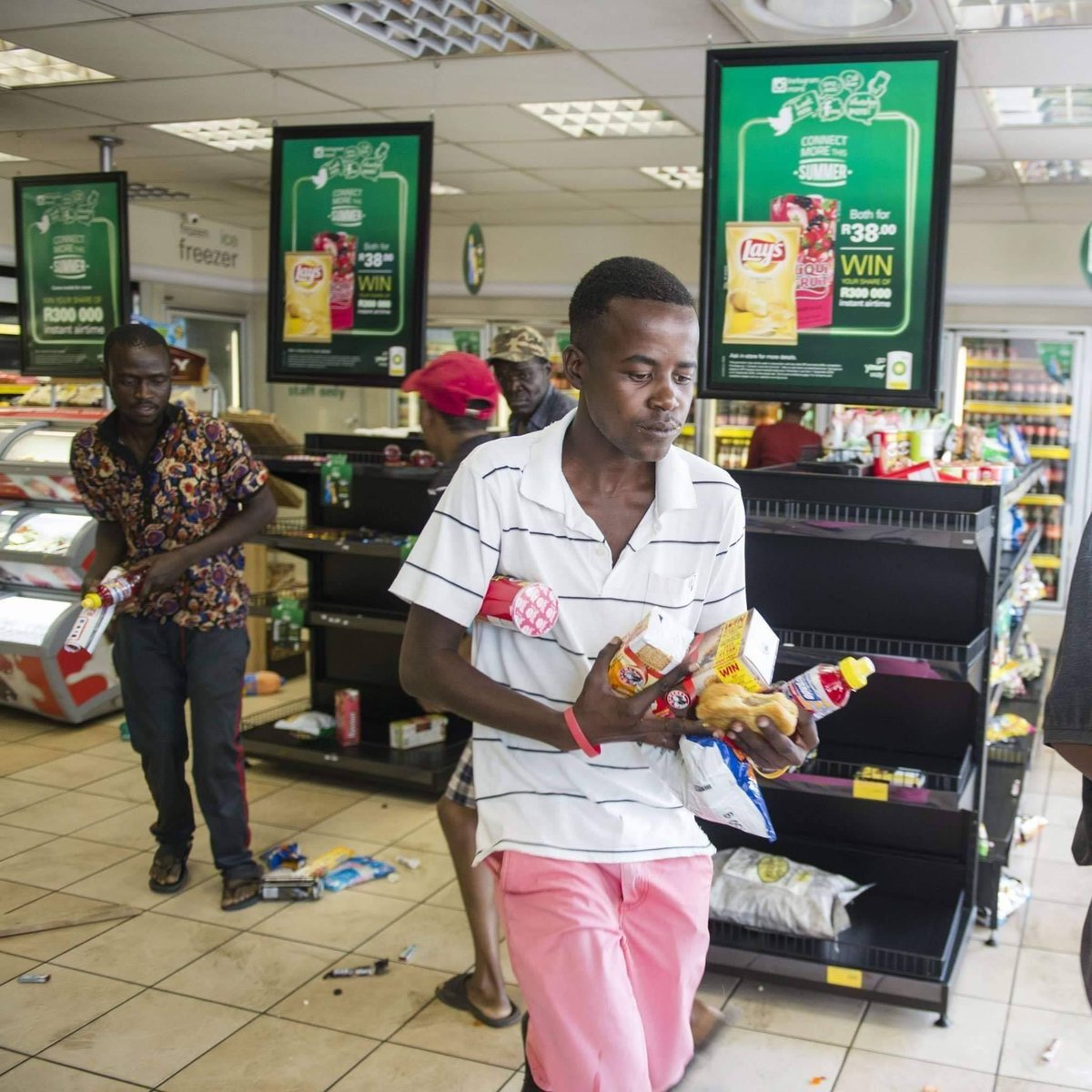 And in a move to calm down the growing tension between the two countries, most Twitter users, through a trending twitter hashtag #SayNoToXenophobia have come up to call on the South African government to act with speed and contain the situation.
The government of South Africa is yet to respond to the attacks. Here are some of the reactions on Twitter.
VIEWER DISCRETION: Some videos on these tweets might have violent or graphic contents!
Funny thing is that if Nigerians in South Africa decides to fight back, believe me South Africans will leave South Africa.#SayNoToXenophobicAttacks #SayNoToXenophobia pic.twitter.com/6pawA2ZB8k

— U J A M S (@Mazi_Ujam1) September 3, 2019
#sapsGP Gaunteng Provincial Commissioner, Lt General Elias Mawela updating the media about the incident in Alexandra looting today. Several arrests made. ME pic.twitter.com/UgSjg7Rupp

— SA Police Service (@SAPoliceService) September 3, 2019
We're trying to remind you S.Africans who are killing your own kind, burning your own kind without fear. It really hurts to see the country which has been helped by its fellow nations for independence, today are trying to kill the same people.God will repay you#SayNoToXenophobia pic.twitter.com/u320nzNHil

— Dullah Draxler🇹🇿 (@dullah_draxler) September 3, 2019
https://twitter.com/nyaikae/status/1168762236543938560
The people that did this will never know peace!! #SayNoToXenophobia pic.twitter.com/juQnkAmCxo

— Omo Grandma (@oluwaseyii01) September 2, 2019
Thank you Julius Malema. Let's all #SayNoToXenophobia pic.twitter.com/VR57JnKGKa

— #UOTNight57Indep 🇺🇬🇺🇬🇺🇬 (@Ugaman01) September 3, 2019
#SouthAfrica police seen shooting a Nigerian who was trying to video them.@olaniyanabbeye @NigeriaGov @honilatte#Xenophobia #XenophobicAttack #EnoughIsEnough #Xenophobic #SayNoToXenophobia #Nigeria pic.twitter.com/LxLvWbuJMT

— AyeMojuba 🇳🇬 (@ayemojubar) September 3, 2019
Nigerian students gives South African companies in Nigeria Seven days ultimatum to leave Nigeria or destructions!! #SAShutdown #SouthAfrica #SayNoToXenophobia #XenophobicAttacks
pic.twitter.com/a7THZ2lOAz

— Tall Black Boii🇳🇬🇬🇭 (@_starbiola) September 3, 2019
Trevor Noah has spoken, Julius Malems has spoken.

A word said is enough for a wise, hope we are wise enough to listen and act accordingly.

We are AFRICANS. 💪🏽#SayNoToXenophobia#StopXenophobicAttacks pic.twitter.com/Zj2tLw6MLF

— Joseph Friks (@JFriks) September 3, 2019
Just Look at, I knew this MFs are really Hungry. No conscience at all. Tueh#EnoughIsEnough #SayNoToXenophobia #XenophobicAttack pic.twitter.com/cNFpfWdqCf

— JULIA ❄ (@Julisco_) September 3, 2019
She is a great continent! Her people are amazing! The problem is those who call themselves Leaders, they are absolutely clueless, careless together with those toothless Continental Organizations. #I_Say_No_to_Xenophobia #SayNoToXenophobia pic.twitter.com/Upq1W6D2uR

— TSURO 🐇 (@elder_tsuro) September 3, 2019
This vid will forever remain in my heart i will never forgive South Africans for these I will hold these grudge forever #XenophobicAttack #SayNoToXenophobia #SayNoToRacism pic.twitter.com/r54BjRUUNe

— IU Wakili👑 🇳🇬🇳🇬 (@IU_Wakili) September 3, 2019
I don't want to say, "I wish we left you to drown and suffer with Apartheid" But with what is going on in South Africa and the killing of fellow African Blacks because you have failed to create your own Job😠#SayNoToXenophobia pic.twitter.com/U6HDxZCdoX

— Mr.Gishu™© (@TumwaBryan) September 2, 2019
Looks like things are getting out of hand
#SayNoToXenophobia pic.twitter.com/lZ8p0FCB5v

— zion Entity (@ZionEntity) September 2, 2019
And this #SayNoToXenophobia pic.twitter.com/8J3DkLsB58

— #UOTNight57Indep 🇺🇬🇺🇬🇺🇬 (@Ugaman01) September 2, 2019
More Properties set on fire owned by Nigerians living in South Africa.

Retweet this Post!!! #e47newsafrica #SayNoToXenophobia #Xenophobia pic.twitter.com/L511OaqWn3

— E47 News Africa (@E47Africa) September 2, 2019