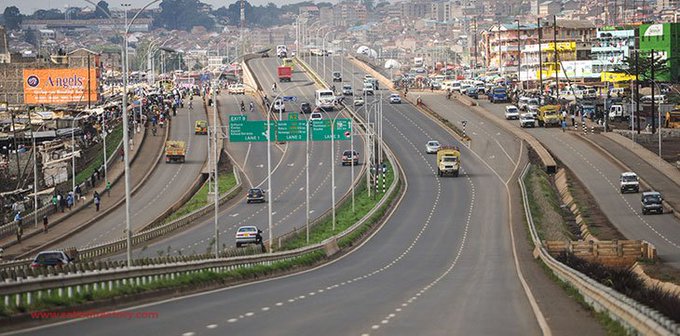 Kenyans have slowly become accustomed to having traffic on their routes each passing day. Bosses, interviewers and our partners whom we derail on our dates can bet 'being on traffic' is an excuse which can't miss on our lips. Thika road users have seen thousands of constructions happening but a few roads works like footbridges being on a standstill.
We agree the Chinese have done an excellent job but Kenyans are tired of seeing stalled constructions, some which have caused traffic on our routes. Recently, Thika Road workers woke up to a section of their lane on the main highway being closed and had a few get late to work.
Ordinary Kenyans have over the years praised Chinese companies for the quality of work and the speed at which they deliver on their projects. The question remains since the Chinese are no longer being seen around, should we blame local contractors for being lazy?
Hakuna mtu ameeka thika road residents in suspense kama uyu contractor wa hapo allsoaps 😩 ni meli inajengwa ama

— Mwas (@6ollo_) August 14, 2019
Here is what some Kenyans had to
Haha, hapo Garden City walikua wanajenga overpass since 2015. Sijui kama waliamua wajenge underpass so wanachimba underground ama niaje.

— Kadush (@kadush_20) August 15, 2019
Heri watu wa thika road got to use allsoaps at some point.Kuna hii barabara ya winners chapel those sides of industrial area haijaimalizwa tangu I think 2015 or earlier I don't know if they're building another airport

— misplaced_millenial (@were_renee) August 14, 2019
Mchina anaenda kuamaliza overpass in months na underpass thika road while your local contractors are still struggling to make pillars for foot bridges for a year 😒

— Kamau 🇰🇪 (@kamau07) August 7, 2019
Mimi ata nilikuwa nataka kushukia hapo niwaulize form yao nu gani😹

— Fafa Mukuru💦 (@osoroKE) August 15, 2019
Ya Garden City na Drive Inn tumengoja hadi tumechoka

— Du(me)mebi?🇰🇪 (@A__Aura) August 15, 2019
Footbridge za garden City na allsops ziliendewa Mars rocket ikaishia mafuta huko

— cliff darlin (@MuliraWycliffe) August 15, 2019
I gave up trying to figure out what exactly was is being built….. I am now left bashing local contractors who have been building footbridges on Thika road for the past 3 yrs now

— Kiriga (@KirigaMuchai) August 16, 2019
Hii ya thika road inabidi umebeba njugu kila time manze ukijua jam itakuweka kwa roadi ni kama uko conference fulani😂

— Marizon Jerry (@MarizonJerry) August 16, 2019
Local contractors are lazy and disorganized.

— TrueKenyan🇰🇪 (@i_amoss) August 7, 2019