Maji yamezidi unga na imebaki sheria kuchukua mkondo wake katika hadithi ya Wendy Waeni ambayo Joe Mwangi ameikataa.
Mambo yamechukua mkondo mwingine baada ya Joe Mwangi kufanya mahojiano na mcheshi Chipukeezy kwenye televisheni ya Ebru.
Wendy Waeni alishtua wengi alipokiri kuwa meneja wake wa zamani alimwacha mlala hoi ata baada ya kupata fursa ya kuzuru nchi za ng'ambo ikiwemo China na Ujerumani.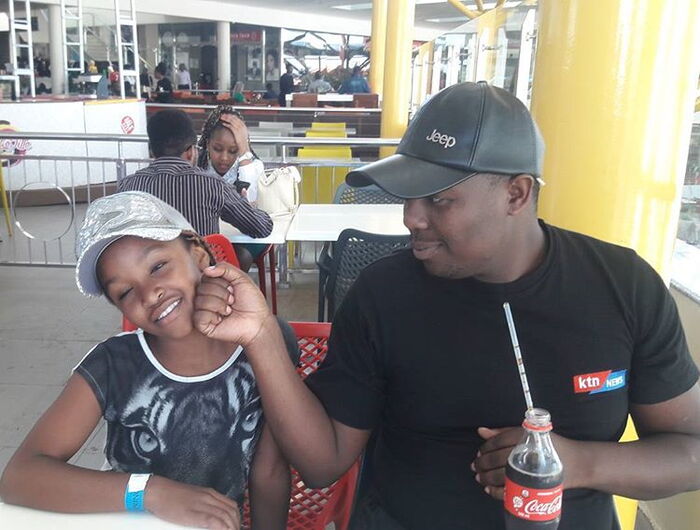 Nilimpa mama wa Wendy shilingi elfu mia moja (100000) kumlipia ada yake ya shule lakini yeye ni mlevi
Joe Mwangi alithibitisha kwamba Wendy hajawahi kufanya sarakasi kwa miaka miwili na kama msanii, mtu anaweza kulipwa tu wakati anaalikwa kutumbuiza.
This Wendy VS Joe Mwangi story has taken a different trajectory… If at all #joemwangi is saying the truth he will have successfully demystified the old narrative THAT KIDS DON'T LIE!!!… For now i still believe Wendy is right. I still believed she was oppressed (DHULMA)

— MUHAMMAD ONYANGO® (@Moha001_Onyango) August 13, 2019
Mara ya mwisho Wendy alitumbuiza ni miaka miwili iliyopita, amekuwa shule na hakuna jinsi atakavyolipwa  kama hatumbuizi.
Wakenya sasa wamebaki katika hali ya sintofahamu wasijue ni nani wa kumwamini na nani wa kumkemea.
Haya ni baadhi ya maoni yao;
Let's not go any further with this argument. #JoeMwangi is a honest man. That Wendy kid is a spoilt brat who was just furious her phone was taken away to help her.

VINDICATION.

— Professor Cedric. (@FreelanceDgtl) August 13, 2019
Hii Kesi ya #JoeMwangi na #Wendy imekuwa complicated kuruka. Who is fooling who? Who is telling the truth and who is lying? 🤔

— BRAVIN™ (@ItsBravin) August 13, 2019
Joe is wrong. You can't divert attention using pornography to sanitize your fraudulent ways. #joemwangi

— Rein (@Asamoh_) August 13, 2019
Wendy needs help and it isn't financial like Joe said. all I see is someone who's been trying to help a minor but the society was too quick to judge. YOU DON'T HAVE TO BE SOMEONES PARENT TO BE ABLE TO POINT HIM/HER TO THE RIGHT DIRECTION. #joemwangi

— E. JUNIOR (@manu_mwafrika) August 13, 2019