Good morning! We are staring at the weekend, which is just around the corner. We hope to have a long one so crossing fingers that the able CS Matiang'i approves Monday as a public holiday. Chief CS, hear the cry of the people.
In other news making headlines this morning, we face a mystery: who approved the Kimwarer dam manenos? According to AG Ouko, the Ksh22.5 billion project was not approved by Cabinet. Keep your eyes glued, hapo katanuka.
To matters land now, where several murders have been reported in the country because of issues related to property. One judge has made a chilling revelation that a CS, a governor and police officials were involved in killings surrounding the Kihiu Mwiri Farmers Company. At this rate, buying land is becoming a dangerous idea.
On another note, Kenya MPs have taken things to another level in the row with Somalia, and are ready to deploy KDF troops if nothing else works. This is a daring proposal, considering the likelihood that the two countries could go to war. It seems Somalia is spoiling for a fight, and Kenya is ready to give them a good one. Who will blink first?
Read those and other interesting stories from the Opera Newsdesk, here.
Cabinet did not approve Kimwarer dam project – Ouko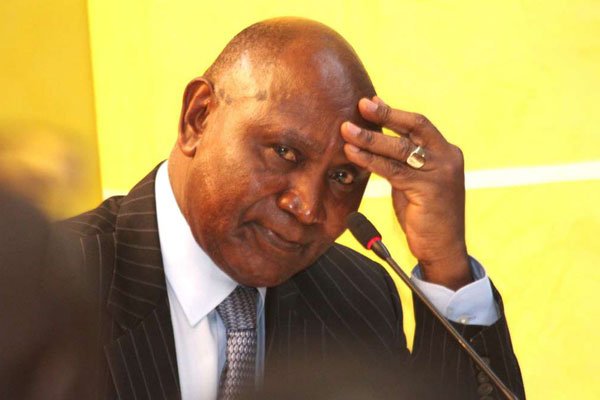 The Cabinet did not approve the controversial Sh22.5 billion Kimwarer dam project, Auditor General Edward Ouko has said.
In his report, he said only Sh27.7 billion Arror dam was sanctioned by the Cabinet. National Assembly Majority leader Aden Duale on Tuesday tabled the 2017-18 report in the House.
Top state officers linked to land-related murders
A Cabinet Secretary and a governor should have been investigated for their alleged roles in a string of murders that rocked a land buying company in Muranga, a judge has said.
The top officials who also include a county commissioner and senior police officers are alleged to have instigated the killings that haunted Kihiu Mwiri Farmers Company to silence opposition to illegal acquisition of part of the 1288 acres owned by the firm.
Deploy KDF if talks with Somalia fail, MPs say
A showdown looms between Kenya and Somalia over the disputed maritime border after MPS proposed military deployment to the contested area.
In a joint motion, Leader of Majority Aden Duale and his Minority counterpart John Mbadi said Kenya Defence Forces should protecting the sovereignty and territorial integrity of the republic.
The motion sponsored by both sides of the political divide is the clearest signal that Kenya is not taking the row lightly, including the possibility of a war with Somalia.
Row between Kenya and Somalia over the disputed maritime border has escalated and Kenyan MPs now want KDF deployed to guard the contentious territory in the Indian ocean.
Do you think using the military will calm the situation or worsen the relationship with our neighbours even further? Drop your views in the comments section.