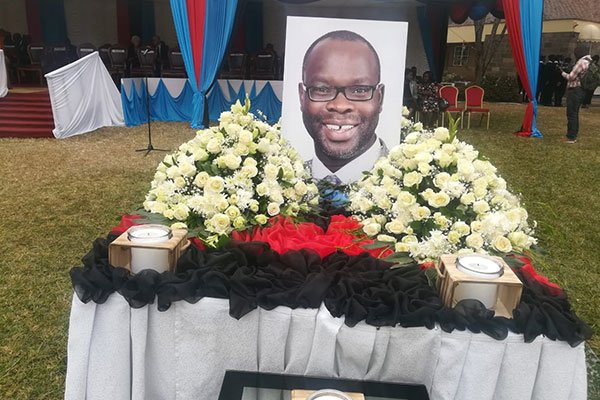 The decision to have the body of the Late Kibra MP Ken Okoth cremated has caused a stir on social media as it had faced opposition from different parties among them his close family members.
Okoth's remains were cremated early Saturday morning at the Kariokor crematorium in Nairobi, despite a section of the family arguing that they were unaware of the plan to cremate their son.
Okoth's mother Angelina Ajwang' had insisted up to the last minute that his body should be buried and now will be forced to bury a banana stalk in place of her son according to the Luo tradition.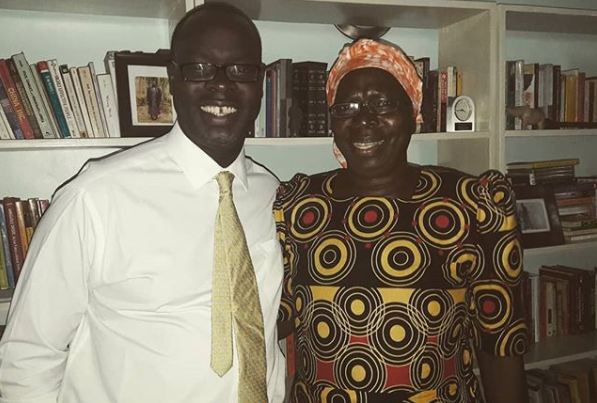 According to the deceased's nephew, Evans Oluoch, the burial plans for Okoth were underway at Kabongo only for things to turn during the last minute.
"Actually, the family did not meet because if the family met then Ken's mum should have been there. If the family met, some of the relatives should have been there"
Evans Oluoch (nephew to Ken Okoth) on Ken Okoth's cremation: I am still shocked with the decision some of the family members and Ken's wife made without involving Ken's mother

We do not have any will that clearly states Ken wanted to be cremated pic.twitter.com/jqgSskeDpt

— Citizen TV Kenya (@citizentvkenya) August 3, 2019
A section of Kenyans have since taken to the social media to express their anger over the decision to have Okoth cremated rather than buried according to Luo tradition.
Here is what they have to say;
…..so you have implemented the wish that wasn't there? Mme geuza Hon Ken Okoth vumbiii tuu hivyoo? Okoth mum was against this act. It's ungodly,it's devilish, it's against the luo traditional.

— Cecill Midika (@Batoto_BaMungu) August 3, 2019
And it's against the wishes and the traditions of the luo.

— Emmanuel Swaka (@Swaka_Em) August 3, 2019
which family is Sifuna kens Family very dissapointed with this ODM party ….for christ sake give the body to the family ….. don't pretend to care so much while when he was sick you were not there

— klint Kenya (@KenyaKlint) August 3, 2019
@TheODMparty and @edwinsifuna cremated Hon Ken Okoth body against Ken Okoths Mother's wish! This is devilish! We need Ken's body for burial as it was scheduled pic.twitter.com/vb9S7ygJUE

— Cecill Midika (@Batoto_BaMungu) August 3, 2019
Ken deserved a decent send-off. This cremation nonsense tumekataa .

— Wiki KONGERE™ (@theKongere) August 3, 2019
an African will always be an African and African traditions need s to me respected and its a MUST nothing to negotiate. if elders wanted to bury ken okoth besides his fathers grave that is what was supposed to be done. you did wrong to defy elders order.

— mavita (@frankmwillu2011) August 3, 2019