Good Morning,
TGIF!!
They say that after God, fear women. In as much as it may be or may not be true, I beg to differ. After God, fear Mike Sonko. This man cannot keep a secret at all. He is the King of screenshots. Trust you me, Sonko can stop reggae.
Anne Thumbi is the name in town for something we have discussed all week here. Our advice to men and women remains: Please make known all the children you sire to avoid controversies and drama when you are no more.
As a country, may be we are the best in manufacturing graft scandals, to override a recent scandal, and we are at it again. This time round, it is Uwezo fund with Auditor General, Edward Ouko, reporting that Sh3.9 billion cannot be accounted for.
Here are the top stories making headlines in Opera News
Ken Okoth's Secret Lover Spills It All in Candid Interview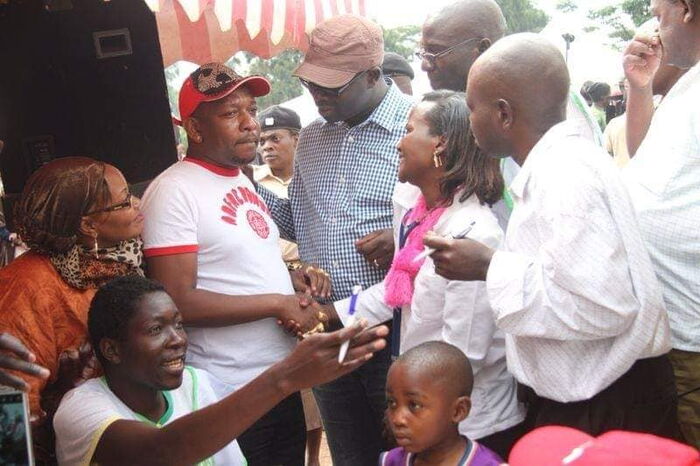 Nominated MCA, Anne Muthoni Thumbi, has broken her silence over the secret affair with the late Kibra MP Ken Okoth.
In a tell-all interview with Nation, she disclosed that the two met even before he became a legislator.
She claimed that they got acquainted when Ken was 33 years old and mulling about the decision to step into the murky world of politics. The two started meeting often and even started engaging in campaigns together.
Uwezo Fund on the spot over Sh3.9bn
Some Sh3.9 billion of Uwezo Funds meant to be distributed to various groups across the country cannot be accounted for, according to the latest report by Auditor-General Edward Ouko.
The report for the financial year 2017/2018 tabled in Parliament by Majority Leader Aden Duale indicate there are no documents showing the groups or the amounts of money they received. Also, there were no debtors ledgers detailing the loans issued by the fund since its inception or the repayments made.
Kenya says China delivered empty container to MPs, wants Beijing to probe saga
The Government has said a container shipment that was supposed to contain electronics donated to Parliament by China was empty when it arrived in the country.
Consequently, the Directorate of Criminal Investigations (DCI) will not conduct a probe as had earlier been indicated. Instead, the State wants China to investigate the matter.A multi-agency team yesterday resolved to let the Chinese embassy use its diplomatic channels to establish how the consignment disappeared back at home.
More people nowadays choose cremation over traditional way of being buried as it disposes off the body instantly. Some people view it as a way of simplifying the agonizing funeral process while others see it as a cheap option as it costs between KSh6,000 and  13,000. Would you opt for cremation?