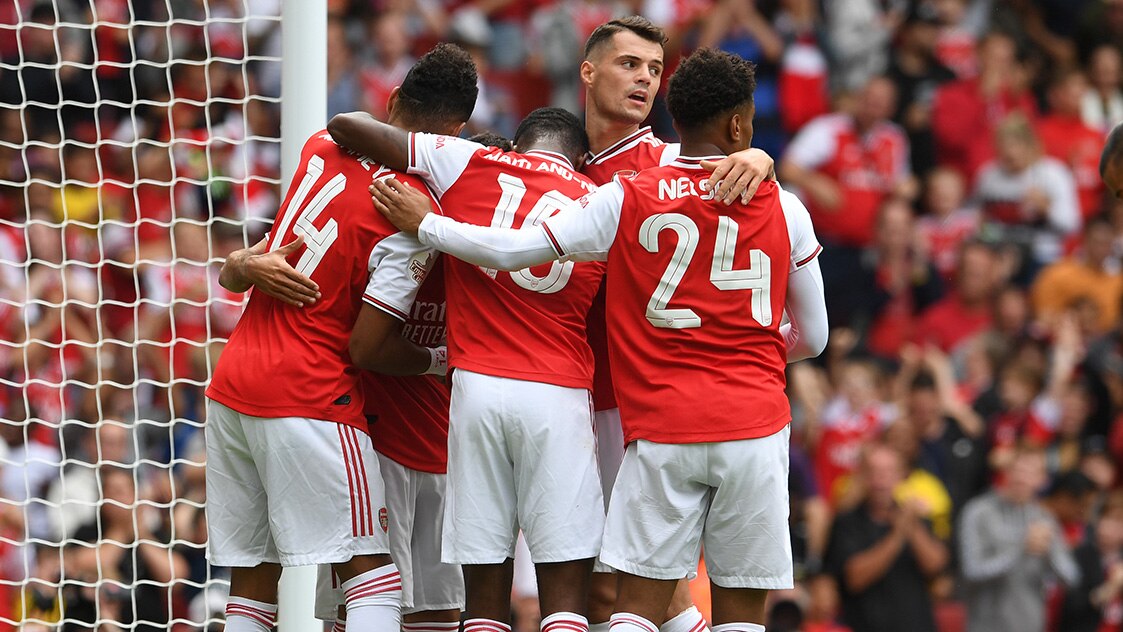 Arsenal has announced the squad that will travel to France to face Angers in a pre-season friendly on Wednesday. The Gunners will play Angers and Barcelona as the last two pre-season opponents before the Premier League officially begins with a trip to Newcastle United.
Star striker Alexandre Lacazette is missing from the squad following his injury during Sunday's loss to Lyon in the Emirates Cup. The striker injured his ankle and came off after just 15minutes of play. Also missing from the squad is Mesut Ozil and Sead Kolasinac who were victims of a robbery attempt on Friday.
Below is the full squad..
No Lacazette and also no Saka, who could be injured having also missed the Emirates Cup.

— Jeorge Bird (@jeorgebird) July 31, 2019
Interestingly, the squad announcement is not what most Arsenal fans were expecting. The club had kept off social media activity for the day and most Gooners expected that the club is preparing an announcement for record-breaking signing for Lille winger Nicholas Pepe.
And they did not hide their disappointment…
Announce Pepe already. Who am I to pretend to be patient 🙄

— Carol Radull (@CarolRadull) July 30, 2019
See that Announce Pépé is trending . Us fans are getting inpatient. Come on @arsenal!!!! pic.twitter.com/16nfay1sxg

— Evonne Okafor (@EvonneOkafor) July 30, 2019
Announce Pepe or I ain't letting my Nan out the cage @Arsenal.

Your move. pic.twitter.com/Zeu5vUMA5v

— Apex football (@apexfootball2) July 31, 2019
Waiting for @Arsenal to announce Pepe pic.twitter.com/ufgYV5pKJg

— Kanu Kang'ara🇰🇪 (@KanuKangara) July 30, 2019