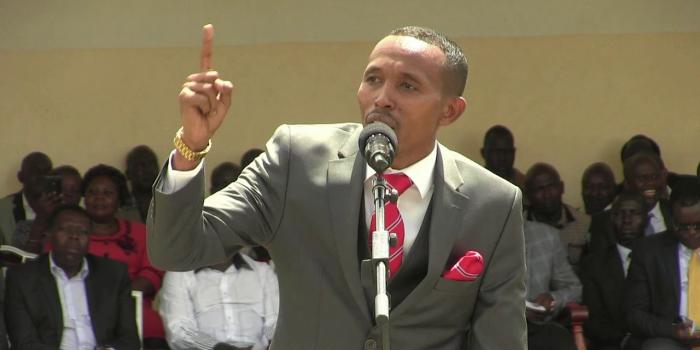 A video of Nyali MP Muhamed Ali schooling his fellow legislators on the need to invest in health infrastructure for all Kenyans has gone viral.
In the video, the MP makes a passionate appeal to his fellow parliamentarians regarding the status of health facilities in Kenya.
The legislator questions the notion that sick politicians will always have to leave to abroad to seek medication leaving poor Kenyans who cannot afford the abroad services to suffer.
"The Lord is also not forgiving the parliamentarians because when we get sick, we go to high-end hospitals, we board planes to other countries in search of better health care. However, we are returned back to the country in caskets," the MP remarked.
"We're always in a lot of pain when one of us leaves us. We use a lot of money in a bid to make sure that they get better, but then it hurts when they come back dead," he added.
The MP noted that since he brought up the debate in Parliament, nothing much had been done to change the situation.
"To date, little has been done. I won't get tired to make the same clarion call to all of us to lead from the front and act! It is up to us to provide critical solutions to safeguard the health of the citizens," Mohammed divulged.
The video which has triggered discussions has since to have moved a good number of Kenyans who expressed their support with the first time MP especially at this time that the country has been losing top leaders to cancer.
Here is what Kenyans have to say;