Fans give mixed reactions online on the comparison between Real Madrid star Eden Hazard and Atletico Madrid new signing Joao Felix.
This is after the conclusion of the friendly match between the two Spanish clubs where Atletico ran riot at the International Champions Cup after humiliating La Liga rivals Madrid 7-3 in New Jersey.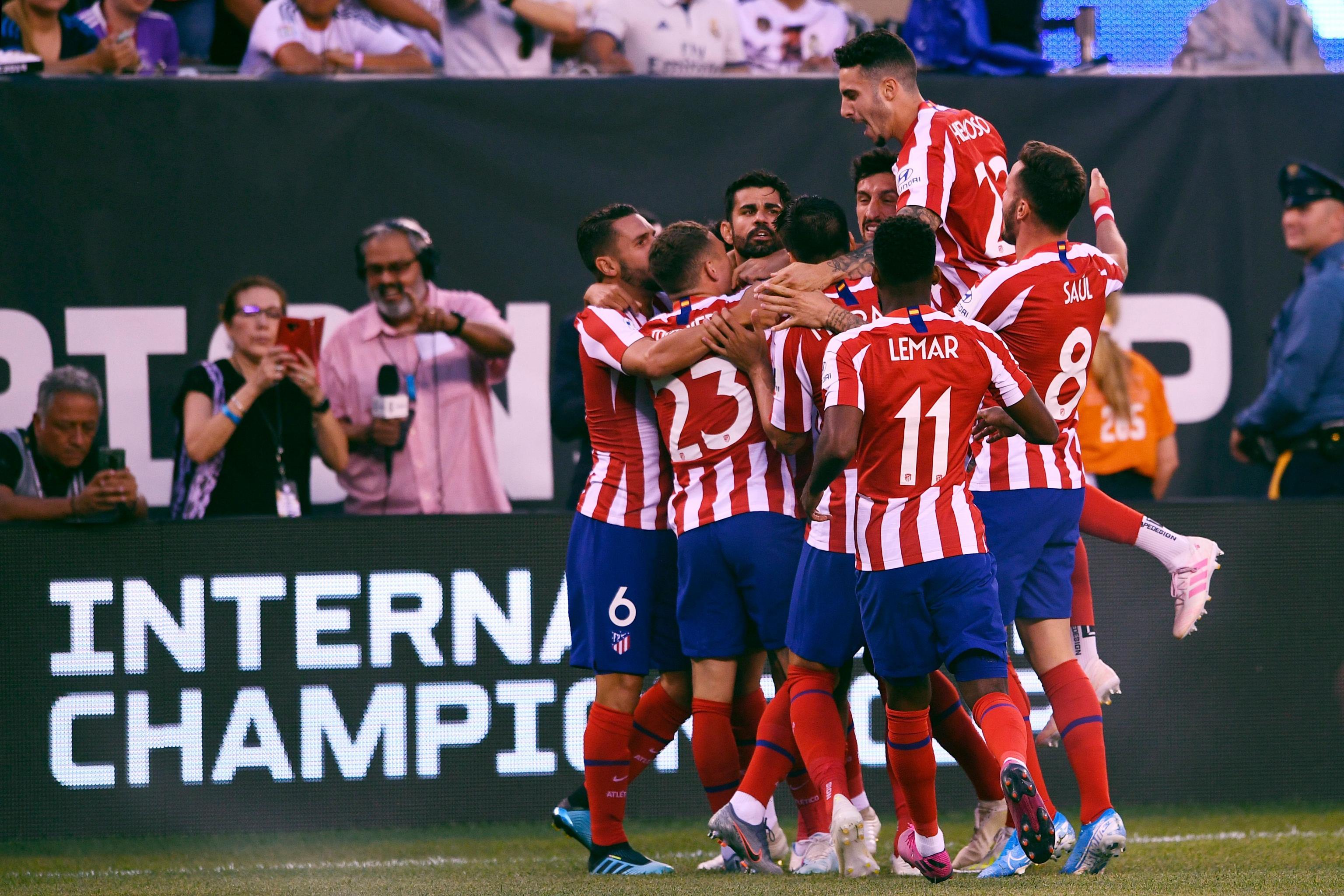 Diego Costa scored a first-half hat-trick and four goals in total for Atletico, who led 5-0 at half-time, while Joao Felix netted his first goal since arriving from Benfica. Other goals were scored by Angel Correa and Vitolo. The Los Blancos' three goals were scored by Javier Hernandez, Karim Benzema, and Nacho.
https://youtu.be/lEHEDntBIJk
Felix's brutal exhibition against Zidane's team earned him a man of the match. And at the sight of that, online fans began an argument on who's better between Hazard and Felix. The most interesting part of the argument was the brutal responses that were given by the Belgian fans.
Here are the reactions;
Joao Felix is more talented than Hazard pic.twitter.com/2pQFI1QjX3

— Piemonte Lagos (@GSPN90MINS) July 27, 2019
Don't be stupid, bro

— Oluwaseun (@seun_LE) July 27, 2019
Don't be stupid please

— Mayor of the world (@Ben_jmo) July 27, 2019
Your sick

— THE KING OF SOUTH (@OGBUEFICHELSEA) July 27, 2019
Felix has 5 years to catch up to where hazard is.

— ✪🇧​ 🇷​ 🇳​ 🇹​ 🇾​✪ (@BrontySauruz) July 27, 2019
you talk about hazard and criticize him over a non- competitive game, its alright you are right on this one but note that it is the same your cataloniaa greatest who is evidently a flop for argentina.

— Franklin (@fizzyfranklin) July 27, 2019
Hazard is talented, don't start an unnecessary argument.

— Solomon (@TrippsTheRabbi) July 27, 2019
I swear
Stay at Chelsea become a legend na
He wanted Madrid
3 matches no goal no win

— Udom Emmanuel (@Maniejr_) July 27, 2019
Very stupid

— thesnow🇬🇭 (@Iamhiighest) July 27, 2019
Both players made their debut to Spain this summer with Atletico Madrid signing Joao Felix for a whopping transfer fee of 126m euros (£113m) while Real Madrid signed Eden Hazard for a fee that could exceed £150m.